Best Coolsculpting clinics in Bristol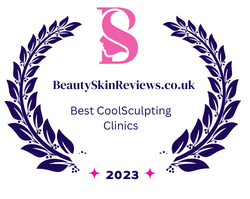 Say goodbye to excess weight, and hello to a fit and healthy body!
You will lose fat without causing any damage to your skin. Unlike surgeries, CoolSculpting will not leave you with scars. Are you in Bristol and want to try Coolsculpting, but you can't find the most suitable and affordable place for Coolsculpting with advanced and modern technologies? I am here to help you.
Reputation
Google 4.9 / 5 (177)
Business Description
Quinn Clinics is the best clinic in Bristol, according to the opinions of women and even men.
With Quinn Clinics, you will get five-star treatment, and your life will be completely transformed by the expert Dr. John and his professional team, With Quinn Clinics, you will see excellent results immediately after a few days!
They offer CoolSculpting treatments for the following body areas:
Middle: Abdomen/ Abs, Tummy, Muffin to, and Stomach/belly fat.

Lower: Outer thighs, Saddlebags, and Inner thighs.

Upper: Back/bra fat, Double chin, and Upper arms/bingo wings.
Coolsculpting in Quinn Clinics starts at £995 for two cycles (e.g., inner thighs, under the chin, arms).
Reputation
Google 4.5 / 5 (31)
Business Description
Simon Lee Clinic serves residents of Bristol. you don't need to pre-search for coolsculpting. Mr.Lee and his team explain all the details from the beginning. The team is nice and friendly, and you'll feel like you're in your house! Mr. Lee was the first plastic surgeon in the UK to offer Coolsculpting, and it has been performed at the clinic since 2011, so you're in safe hands. Book a consultation session now with Simon Lee Clinic online for £30.00.
Reputation
Google 4.8/ 5 (106)
Business Description
If you're in Bristol, it's time to change your life! Hampton Clinic offers you a 3D-Lipo Ultimatepro treatment with 4 technologies (Shockwave, Cryolipolysis, Cavitation, and radiofrequency) that gives you the best results after 4 treatments! The whole team is ready to help you, and you can choose your staff. The prices of Coolsculpting in The Hampton Clinic start at £250 for mono 45 minutes (single treatment). The Clinic also offers a membership that gives you an hour's massage and discounts on all services. Book your first appointment now!
4. Doctor Brad's Laser and Cosmetic Clinic
Reputation
Google 4.7/ 5 (23)
Business Description
Doctor Brad's Clinic offers Bristol residents different and exclusive treatments such as The 3D-Lipo Triple, 3D-Lio, 3D-Cellulite Treatment, and 3D-HIFU 6-PACK Sculpting. With a 3D-Ultimate fat-freezing platform that will not cause pain, you can lie back and listen to headphones, read a book, or use your mobile device. The whole treatment lasts no more than 1 hour, and you can expect a fat reduction of up to 40% in 6-12 weeks!
FAQs
Are there celebrities who have done CoolSculpting?
From Khloe Kardashian to Jennifer Aniston, many celebrities love CoolSculpting, because it's 100% non-invasive and requires no downtime!
Other Beauty Clinics
Hello! This is Esraa Sheta, Beauty Editor and Pharmacist. I have been creating product reviews for over 7 years now. All the product reviews for BeautySkinReviews are unbiased. I carefully select the products and rigorously test them to ensure that the reviews are truthful and beneficial to customers. I'm confident that you will discover a wealth of valuable tips and tricks to elevate your skincare routine.