Many people follow difficult diets or undergo cosmetic surgery for a perfect body.
As time goes by, you can get rid of excess fat in your body without surgical intervention with CoolSculpting treatment. Do you want to achieve a slimmer figure without suffering? Coolsculpting is the key!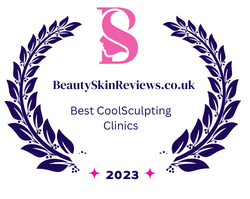 Best CoolSculpting Clinics in Liverpool
Reputation
Google rating 4.8/ 5 (259) .
Business Description
Thérapie Clinic is the UK's No.1 Medical Aesthetic Clinic with a branch in Liverpool. The clinic has won multiple awards over its 20 years of medical treatments! Thérapie Clinic provides services to men and women! And with its Coolsculpting treatment, you'll notice about 20-25% of fat reduction in 1-3 months. The treatment session lasts about 45-60 minutes. The Coolsculpting treatment prices in Thérapie Clinic start from £249.
Reputation
Google rating 4.4/ 5 (41).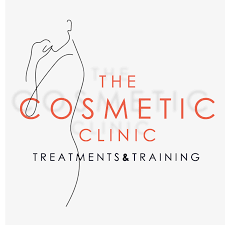 3. Cosmetology Clinic & Training
Reputation
Google ratings: 4.8 / 5 (22)
Business Description
Cosmetology Clinic & Training is based in Liverpool. The Clinic Team is highly trained and qualified to ensure you get the best treatment! You can see the CoolSculpting treatment results after 2-4 weeks. And the fat loss will look natural without any scars. The prices of CoolSculpting in Cosmetology Clinic & Training start from £99.
Reputation
Google ratings: 4.8/ 5 (33)
Business Description
iSKIN CLINIC LTD offers services for Liverpool residents. With a team of doctors and nurses, The Clinic provides you with a 5-star treatment! iSKIN CLINIC LTD offers clients a combination of Sculpt HIFEM with Cryolipolysis treatment to unlock their abs. You can book your consultation online NOW with iSKIN CLINIC LTD.
FAQs
Is CoolSculpting treatment painful?
No, freezing fat isn't painful at all. But you might feel slight discomfort like tingling, cramping, stinging, or mild pinching. This feeling will start to disappear as your body temperature drops because the cold has a numbing effect!
Will the fats come back after CoolSculpting?
The CoolSculpting technique works to destroy fat cells in the area that have been processed and finally disposed of. So it reduces the fat cells in your body, leaving the area sculpted even if you gained some weight!
Are there any side effects of CoolSculpting?
CoolSculpting treatment is generally safe and does not cause side effects, but some redness, swelling, or bruising may occur in the treated area.
How many CoolSculpting sessions will I need?
The number of sessions varies depending on the region you want to process, the amount of fat you want to lose, and the desired result! However, most patients require 1-3 sessions.
Other Beauty Clinics in Liverpool
Hello! This is Esraa Sheta, Beauty Editor and Pharmacist. I have been creating product reviews for over 7 years now. All the product reviews for BeautySkinReviews are unbiased. I carefully select the products and rigorously test them to ensure that the reviews are truthful and beneficial to customers. I'm confident that you will discover a wealth of valuable tips and tricks to elevate your skincare routine.