Best Coolsculpting in Cambridge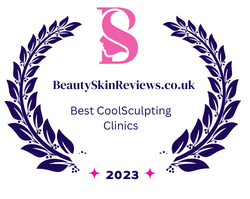 1. Cosmex Clinic - Aesthetic Clinic
Reputation
Google 4.7 / 5 (108)
Business Description
Cosmex Clinic offers body contouring and skin tightening treatments to their patients in Cambridge. CoolSculpting is a great way to reduce body fat and contour your body. You can treat multiple areas in one session. CoolSculpting is an amazing alternative to liposuction without surgery. The procedure is very safe. The applicator is placed over the area you want to treat for around 30 minutes per cycle. During the session you can do whatever you want.
Reputation
Google 5 / 5 (12)
Business Description
The Body Work Clinic offers its CoolSculpting treatment to the clients in Cambridge. It offers body contouring, coolsculpting and dermal fillers services. CoolSculpting ELITE offers 7 body shaping applicators which have different sizes from small to large. The applicator differs from one area to another according to your body requirements. Often the expert use more than one applicator for each area to cover the entire treatment area. The number of coolsculpting sessions differs from one person to another but in general most people need 4-6 sessions with 6 weeks interval. CoolSculpting treatment as generally a safe procedure as it was officially cleared for safety by the FDA in 2009.
3. Cambridge Clear Beauty
Reputation
Google 5/ 5 (26)
Business Description
The Body Work Clinic offers No non surgical body sculpting for women in Cambridge. It performs coolsculpting treatment which is non-invasive fat redction procedure. It is the right choice for you if you want to loss extra weight and fit in your clothes quickly. The treatment targets and freezes the fat cells at low temperature precisely and effectively without affecting the surrounding tissue. the frozen fat cells are crystallised then destroyed. Over time the body naturally process the fat revealing a more contoured shape. Beauty experts consider Coolsculpting a great alternative to liposuction as it invloves no surgery. The CoolSculpting technology has been rigorously tested in over 60 international clinical trials. The treatment has been performed over 8 million times worldwide.
4. Cambridge Contour Clinic
Reputation
Google 4.9 / 5 (137)
Business Description
Cambridge Contour Clinic is one of the best clinics for CoolSculpting in Cambridge. The clinic an extensive range of cosmetic treatments for clients throughout Cambridge. It offers Phototherapy, lip fillers, Scalp Micropigmentation and Cryotherapy treatments to the clients in Cambridge. Cryotherapy is a breakthrough in the rapid, reliable, and safe elimination of numerous skin flaws. It functions by producing a millimeter-accurate, fine N2O jet under high pressure. By freezing the intercellular fluid and creating ice shards and crystals, which then breach the membrane and kill the cell, this kills the targeted tissue. Skin conditions including Cherry Angiomas, Milia, and Skin Tags are no longer treated on the NHS. These treatments can now be administered safely, effectively, and inexpensively thanks to cryotherapy.
Hello! This is Esraa Sheta, Beauty Editor and Pharmacist. I have been creating product reviews for over 7 years now. All the product reviews for BeautySkinReviews are unbiased. I carefully select the products and rigorously test them to ensure that the reviews are truthful and beneficial to customers. I'm confident that you will discover a wealth of valuable tips and tricks to elevate your skincare routine.