Retinol can help you achieve the glass skin look – even after you stop using it.
Retinol is the second most important product in a skincare routine to protect you from ageing and wrinkles after sunscreen. That's what everyone is talking about, and it actually works. I'm Dr Esraa Sheta, a Pharmacist who is opposed to skincare. I have talked about retinol many times, and today I gathered the best retinol recommended by dermatologists for each category. This list includes the best retinol creams for all skin types and different skin conditions to help everybody achieve the glass skin they have always dreamed of. Best retinol creams for all skin types & conditions: to try whether you are starting using retinol for the first time or looking for an upgrade.
What is Retinol?
Retinol is part of the Retinoids family and the foundation of the acne treatment. This family includes the following: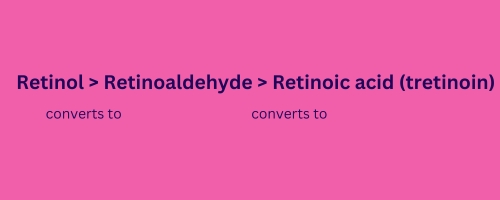 Retinol converts to retinaldehyde and then converts to retinoic acid. Studies have shown that this family is very effective in treating acne, hyperpigmentation, discolouration and wrinkles. The difference between retinol and tretinoin is that retinol is milder on the skin than tretinoin, which is why it is gentler on the skin if you have severe acne, maybe you should consider visiting a dermatologist to recommend a tretinoin prescription for your skin condition if needed. Retinol does everything you need in your skincare routine.
Best Retinol for Each Category
1. Paula's Choice 1% Retinol Treatment
Best Overall

Paula's Choice Clinical 1% retinol treatment is the best overall product. It has great value for money, is suitable for all skin types, and is gentle and tolerable. I find it much better than the Ordinary as the Ordinary has 5% retinol, which might be too harsh on the skin. Generally, it is a very good product. Paula's Choice is the best-selling retinol formula so far. It fades brown sports, helps with skin discolouration and smooths wrinkles. It makes me feel my skin younger and smoother.
Apply a pea-sized amount of the treatment after cleansing your skin. You can apply a moisturiser before and after Paula's Choice to avoid any irritation because of retinol.
Size –

5 ml

% of retinol – 1%
Other key ingredients –

Licorice, peptides, and vitamin c
2. CeraVe Anti Aging Retinol Serum
Best Retinol for Starters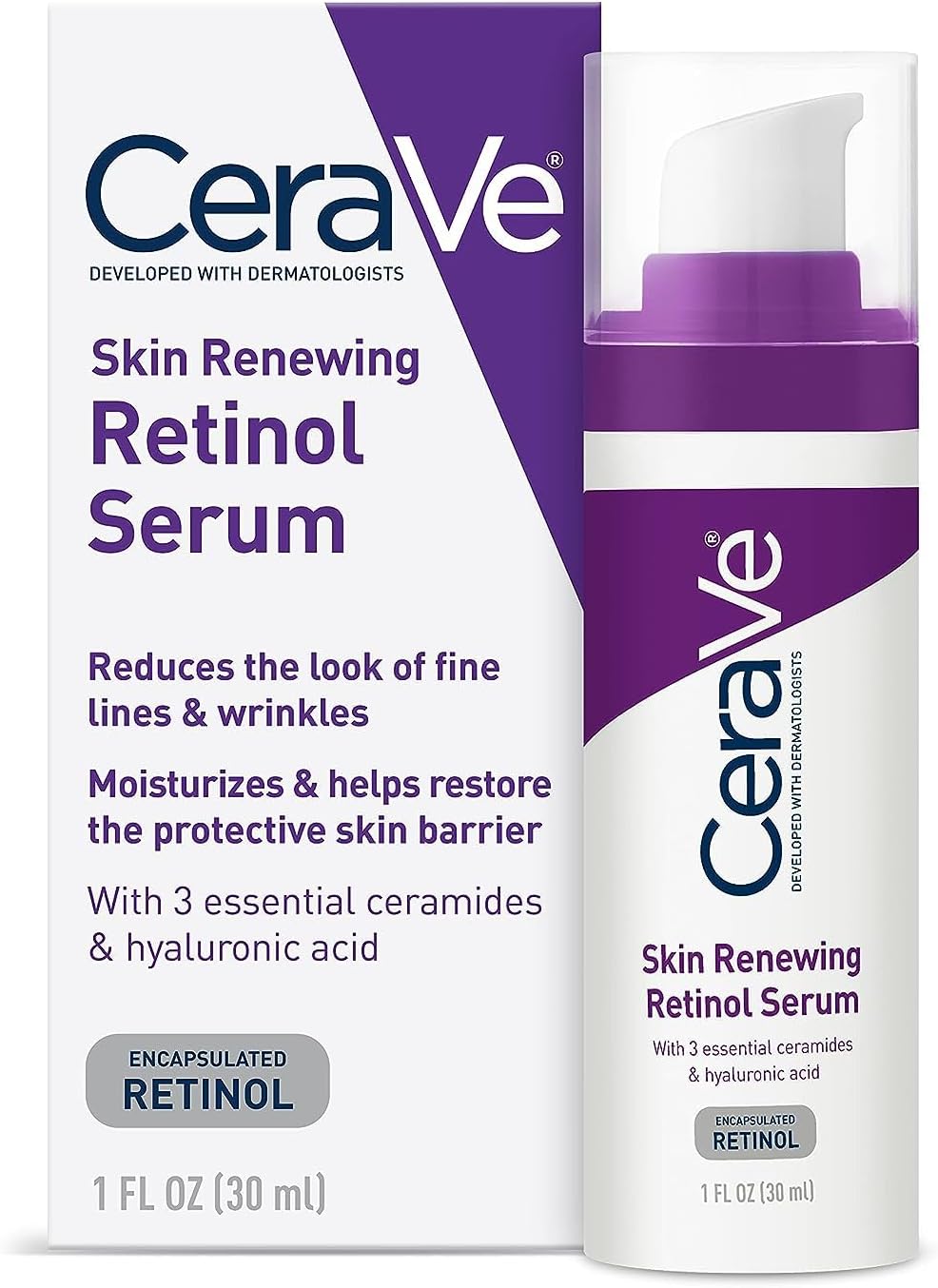 CeraVe resurfacing formula is an encapsulated formula of retinol, which makes it great for beginners. Retinol is covered in a protective layer covering it to ensure a safe and successful delivery to your skin. This also helps reduce skin inflammation and sensitivity for first-timers.
Size –

1 Ounce

% of retinol –

0.20% – 0.35%

Other key ingredients –

Hyaluronic Acid, Niacinamide, and Ceramides
3. Kielhs Retionl Fast Release Wrinkle-Reducing Night Serum
Best fast-release retinol

The retinol in the Kielhs Retionl fast-release formula is readily absorbed or becomes active on the skin's surface shortly after it is applied. It is a new retinol serum in microdose 0.3% retinol. It penetrates up to 15 surface layers deep and shows a reduction of wrinkles and fine lines within only 5 days. It is very gentle on the skin and also effective in treating skin discolouration and acne.
Size –

28 ml

% of retinol –

0.3%

Other key ingredients –

Vitamin B5 and Glycerin
4. Olay Regenerist Retinol 24-Night Cream Moisturiser
Best Retinol Cream for dry skin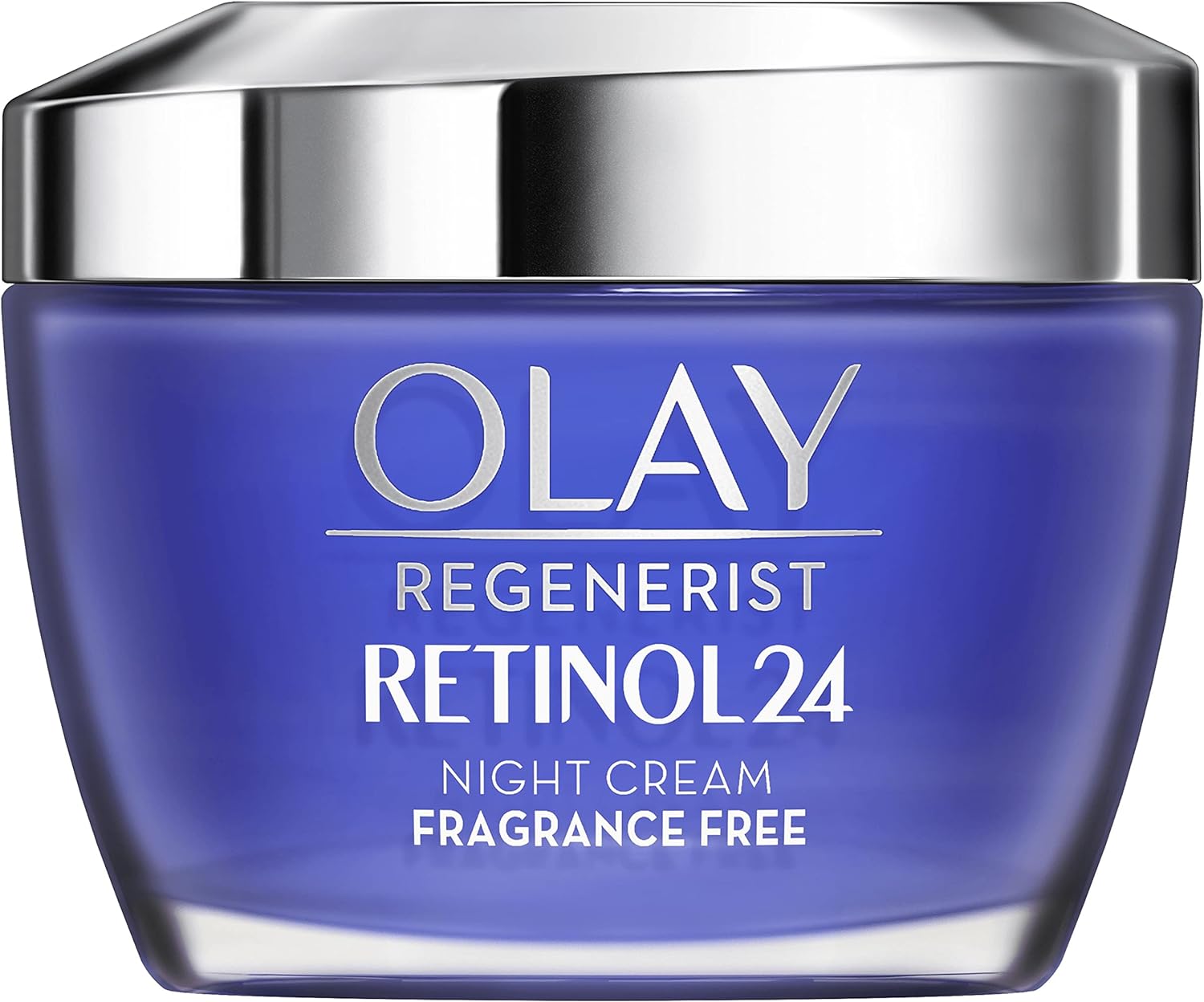 If you want to use retinol without making your skincare routine very complicated, using a moisturiser that includes Retinol in its ingredients will save you the day. You can use Olay Regenerist Retinol 24 Night Cream after your cleanser as both retinol and moisturiser. The specific percentage of retinol in Olay Regenerist Retinol 24 Night Cream Moisturiser is not publicly disclosed on the product packaging or on the Olay website. However, it is overall a great formula for people with dry skin. Use the product at night to reduce the wrinkles and deeply hydrate the skin. It visibly transforms the skin texture in 28 days. In needed you can also include a moisturiser for dry skin in your skincare routine.
Size –

50 ml

% of retinol –

not disclosed

Other key ingredients –

Vitamin B3
5. RoC Retinol Correxion Line Smoothing Max Daily Hydration
Best Retinol Cream for dry skin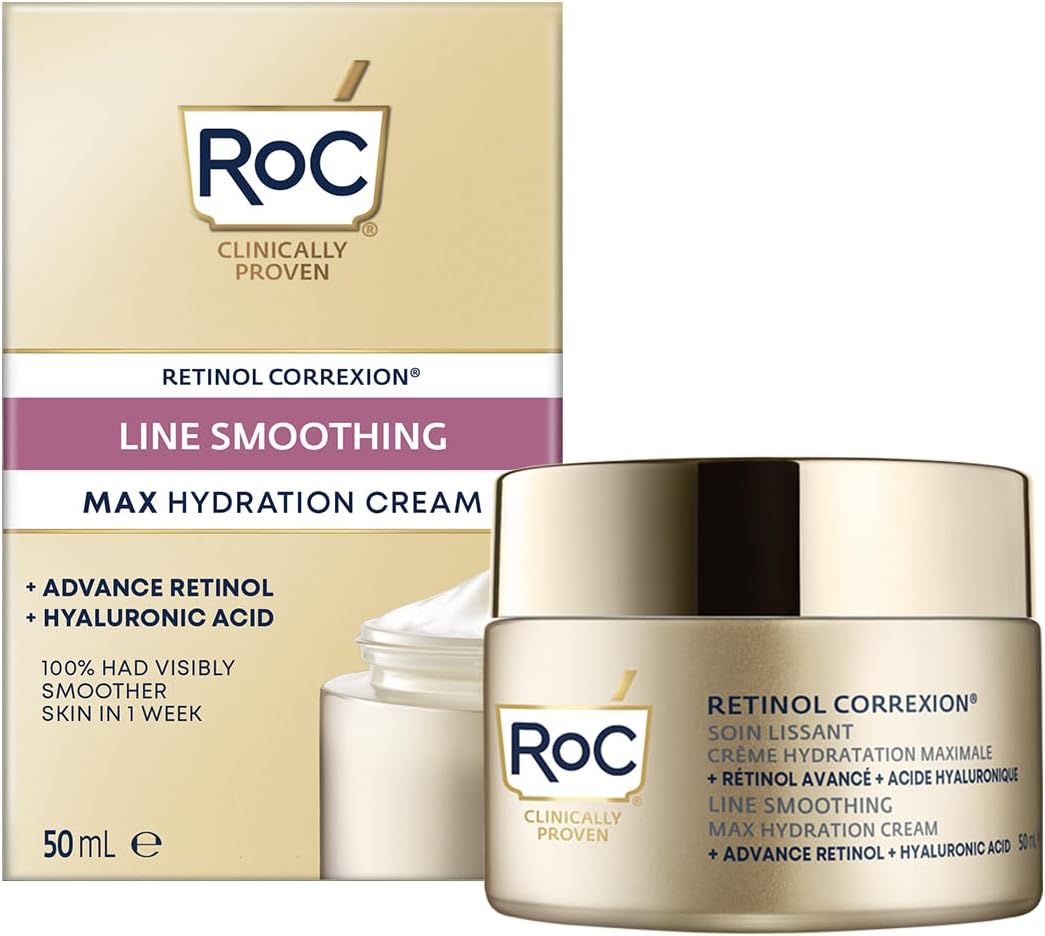 RoC Retinol is great for dry skin. It deeply moisturises the skin and is very gentle to use every night. It also helps fight wrinkles and fine lines thanks to the hyaluronic acid and retinol. Testers also noticed a reduction in skin texture and felt the fine lines appear smoothed after only using RoC for 8 weeks. It is dermatologists recommended for line smoothing during the day or at night. Incorporating sunscreen into your skincare routine is very important to maximize the efficacy of the retinol treatment. What I also liked about RoC Retinol Correxion Line Smoothing Max Daily Hydration is that this formula is fragrance-free. Previous products of RoC had a strong scent, which I didn't like, I think this one is much better and more tolerable.
Size –

50 ml

% of retinol –

not disclosed

Other key ingredients –

Hyaluronic Acid
6. Paula's Choice Retinol Body Treatment
Best Body Retionl
This formula is great for the body as it contains as little as 0.1% retinol. It hydrates the skin and evens out the skin tone. It has antioxidants and emollients that leave the skin firmer and younger looking. I used it at night for a month and noticed gradual results. My skin feels much better. I used to have Actinic keratoses, and Paul's choice of retinol serum greatly improved it. For the best results, make sure you apply sunscreen with SPF 30+ to avoid retinol breakage. Retinol is a very fragile component, and it is affected by sunscreen and water. So, it is best to apply Paula's choice at night before bed as it is light-sensitive. Avoid washing your face directly after using retinol. Apply a thin product layer over your body as often as needed, at least once at night.
Size –

118 ml

% of retinol –

0.1% retinol

Other key ingredients –

Shea Butter, Evening Primrose Oil, Glycerin, Vitamin C and Panthenol (Vitamin B5).
7. Indeed Lab Retinol Reface Cream
Best Retinol Cream for Sensitive Skin

If you have got sensitive skin or acne-prone skin, Indeed Lab Retinol Reface bakuchiol-based cream can target fine lines, wrinkles, acne, skin discoloration and dark sports. Apply two pumps evenly after cleansing your face and neck every other night. Make sure to follow with a board spectrum sunscreen each AM.
You may use retinol safely as part of your skincare routine. You can use retinol for years without any problems as it is generally helpful for the skin texture. This formula has retinol microspheres, which slowly release retinol during your sleep to prolong its efficacy. It also includes retinol-like peptide, which works like retinol, speeding up cell turnover and reducing skin irritation and redness.
Size –

30 ml

% of retinol –

not disclosed

Other key ingredients –

Bakuchiol
8. AlphaRet® Overnight Cream
Best Luxurious Retionl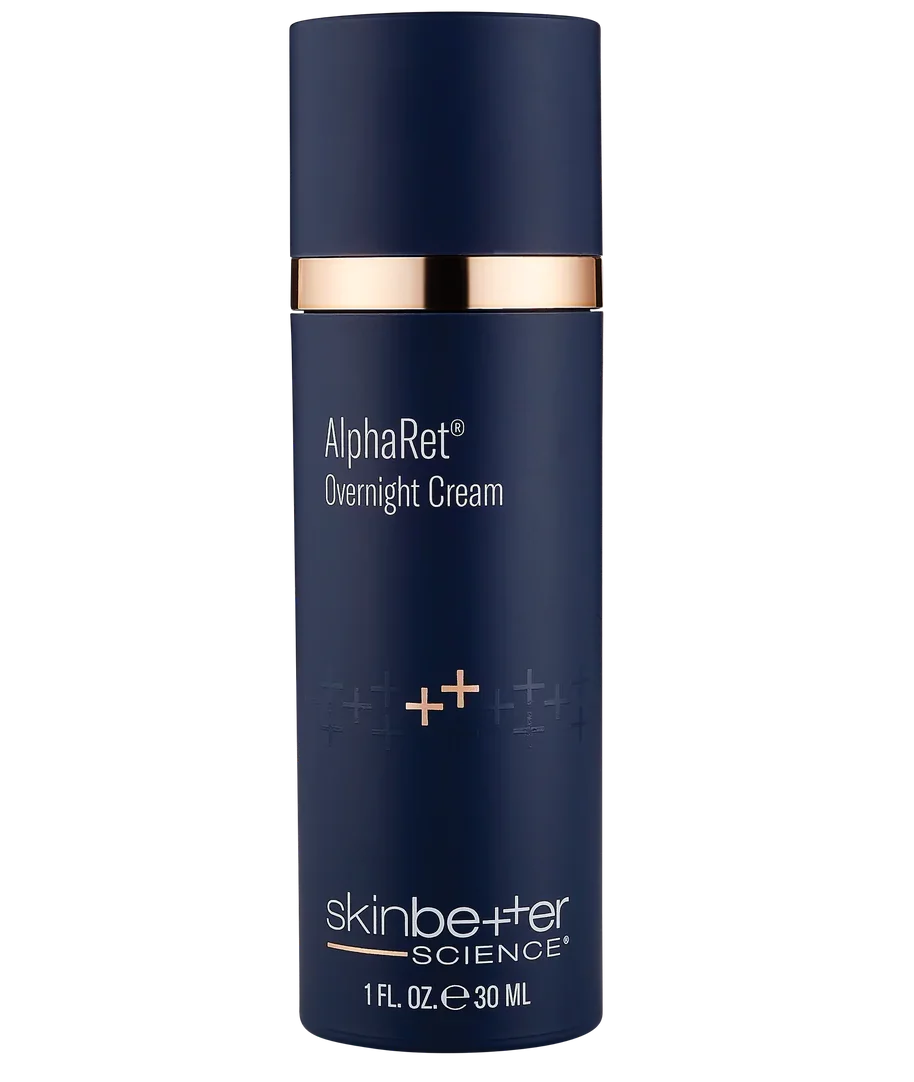 AlphaRet overnight cream is a unique combination of a retinoid and an AHA (lactic acid). It helps reduce fine lines, acne and wrinkles within 4 weeks without causing skin irritation. It is gentler on the skin and doesn't cause skin dryness, such as traditional retinol treatments, as it contains ceramides. The only downside about this product is the price. It is £115 for 30 ml, which seems overpriced compared to the other products listed. As it contains ceramides that hydrate and moisturise the skin, you can skip the moisturiser step in the skincare routine.
The AlphaRet® Overnight Cream contains alpha hydroxy acids (AHAs) that may increase your skin's sensitivity to the sun. Use sunscreen with SPF 30+, wear protective clothing, and limit sun exposure while using AlphaRet® and for a week afterward.
Size –

30 ml

% of retinol –

not disclosed

Other key ingredients –

lactic acid, Glycolic Acid, Ceramides, Vitamins C & E and CoEnzyme Q10.
9. CeraVe Resurfacing Retinol Serum
Best Serum Retinol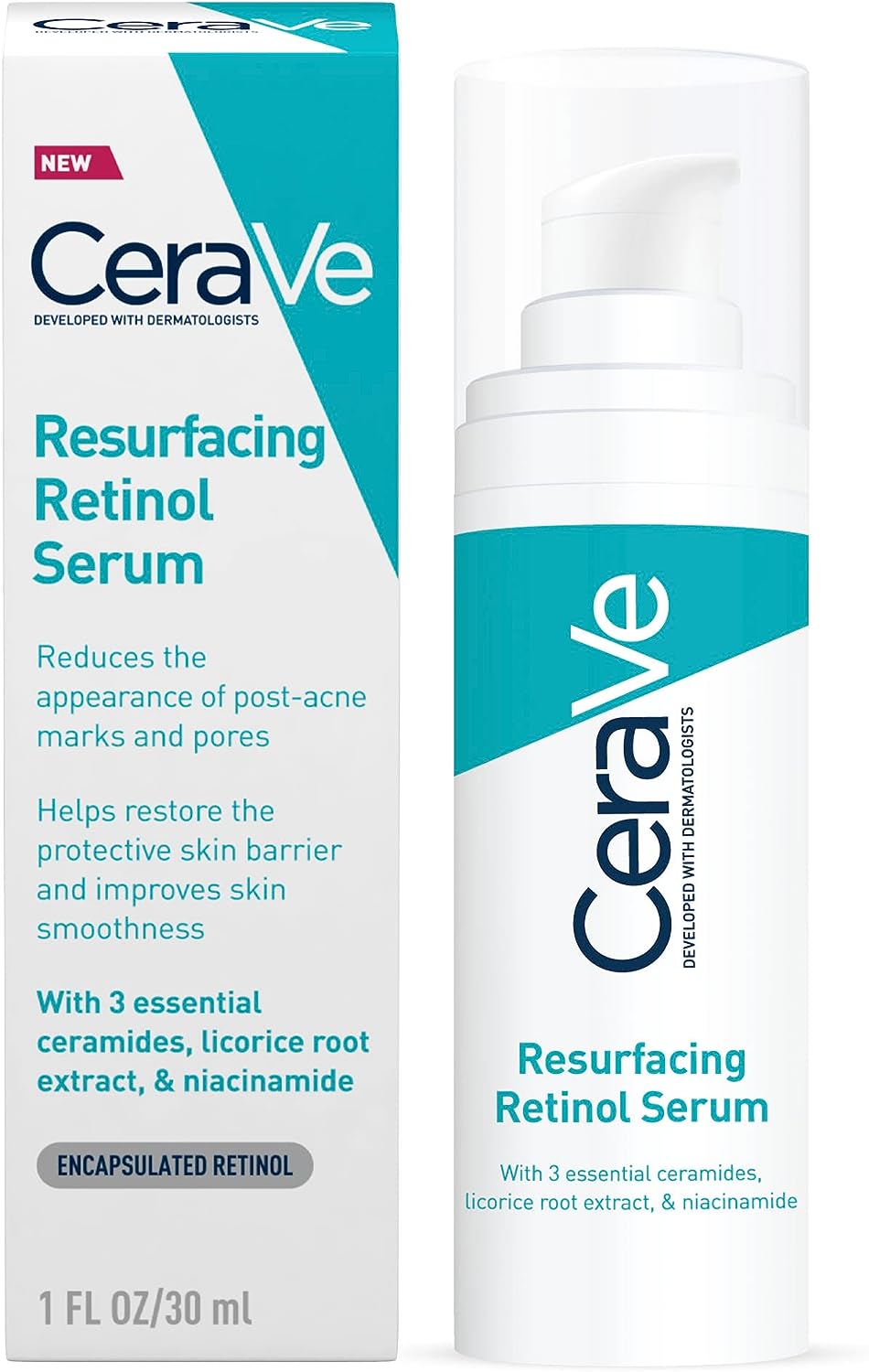 Having tried this myself, I can attest it is good for acne-prone skin and retinol starters. It is gentle on the skin and suitable for various skin types. CeraVe Resurfacing retinol is lightweight and designed to be used at night. The texture is creamy and not sticky. I like this formula as it is very hydrating and gives a silky feel. With Encapsulated Retinol and 3 Essential Ceramides, you can use this serum to smooth the skin, reduce the appearance of acne, and gently exfoliate and brighten the skin.
Size –

30 ml

% of retinol – 0.3%
Other key ingredients –

Ceramides and Niacinamide
10. Medik8 Crystal Retinal 6
Best Anti-aging Retinol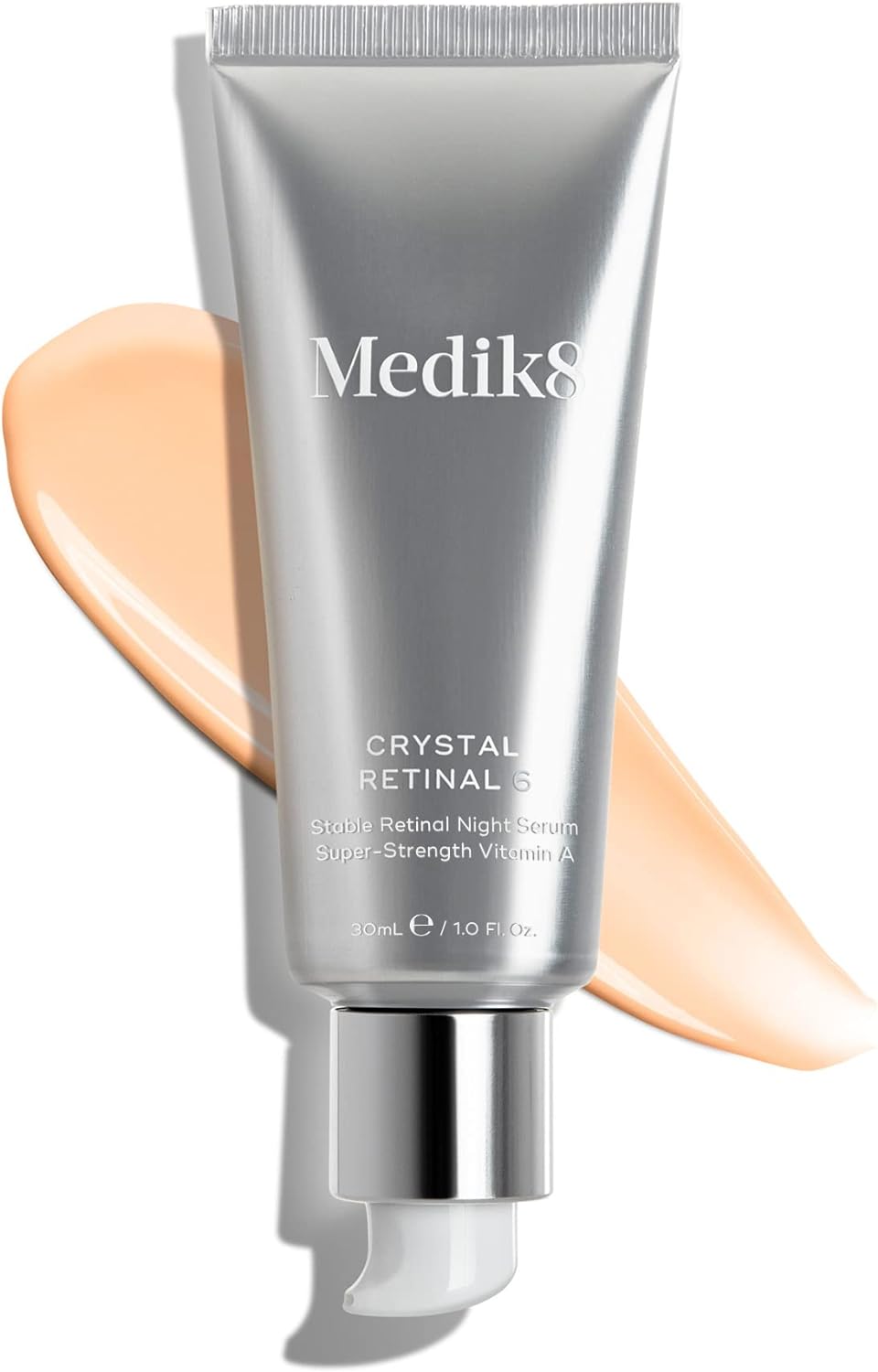 As we mentioned, retinaldehyde is another form of Vitamin A. Retinol is converted to retinaldehyde, then retinoic acid in the skin cells. That's why this formula is 11x faster than traditional retinol. The 0.06% Encapsulated Retinaldehyde gradually releases retinaldehyde into the skin and makes the skin look younger and smoother. It is perfect for those who want a more concentrated form of retinol to achieve faster results. The formula gradually releases the retinaldehyde into the skin without causing skin irritation. Retinaldehyde boasts antibacterial properties to help target blemish-causing bacteria for visibly clarified skin. Most people start to notice retinol effect on the skin after 4 weeks only. Medik8 Crystal Retinal 6 also contains vitamin E and hyaluronic acid to fight wrinkles and dullness.
Size –

30 ml

% of retinol – 0.06%

encapsulated retinaldehyde

Other key ingredients –

Hyaluronic Acid, ​Vitamin E & Glycerin
FAQs
How to use retinol?
Retinol is used at night. You should always use sunscreen with SPF 30+ AM because retinol makes your skin more susceptible to UV radiation. Some retinol creams are used every night, while others are used every other night. It depends on the concentration of your retinol treatment. Ensure you read the instructions very well and follow them to maximize your results and reduce skin irritation.
The instructions for using retinol are relatively simple:
1. Apply Retinol at Night
As a general rule, retinol works best when you apply it at night. However, the new retinol formulations are more stable and less prone to degradation when exposed to light and air, making them suitable for daytime use. That's why many retinol formulas are claimed to be effective at AM and PM. Using retinol at night is better as it is light-sensitive to avoid unnecessary sun damage. In fact, using retinol just 30 minutes before going to bed is better to prevent any photosensitivity reactions.
2. Start Slow
This is a mistake I have seen too many people make when starting their retinol treatment. Using too much amount of retinol and applying it frequently from the first week might cause acne breakout or skin redness. For some people, it might be OK. But for many, it is hard for the skin to adjust to the new treatment. It is better to start using retinol every 3 days during your first week of retinol. If you feel that your skin is not irritated or red, you may start using it every other day for another week. Then, start using it daily afterwards. It is all about listening to your skin and doing what your skin actually needs. Using the best retinol creams is all about consistency.
3. Use Pea-size Amount of Retinol
Using too much retinol doesn't give you faster results. With retinol, a little goes a long way, you only need a pea-sized amount of your retinol to cover your entire face. You should use retinol after cleansing and moisturising your face. If you wash your face, wait for at least an hour, then apply retinol to maximize its results.
4. Use The Sandwich Method
The best way to apply retinol with minimal skin irritation is by using the sandwich method. Apply face moisturiser before and after applying retinol to reduce irritation and redness. This allows the retinol to be a little gentler on your skin, which is great if you have sensitive skin. Let the moisturiser sit and be absorbed by the skin before applying retinol. If you are using a retinol formula that contains ceramides, you may skip applying moisturiser before retinol.
5. Apply Sunscreen AM
Applying sunscreen the next morning is very important for the retinol to work. if you don't use sunscreen before going out on sunny days, the retinol won't be effective as it is sensitive to UV radiation. I recommend using sunscreen with SPF +30 to protect your skin and get glass skin results quickly. Sunscreen is generally recommended to protect your skin whether you use retinol or not, as UV radiation damages our skin and makes our skin appear dull, discoloured and burnt.
Is it OK to use retinol every night?
Yes, many retinol creams are OK to use every night. However, if you have sensitive skin or you are new to retinol, you may need to test your skin and retinol first. Use retinol every 3 days for a week to allow your skin to adjust. Skin irritation of retinol won't give you faster results. It is best to use retinol according to your skin needs. Give your skin some time to adjust to the retinol treatment before using it every night.
Which is better for aging skin, retinol or hyaluronic acid?
Retinol and hyaluronic acid serve different purposes, and they can be combined to address various aspects of aging skin. They are not necessarily better or worse than each other; rather, they complement each other in the anti-ageing skincare routine:
Retinol –

helps increase collagen and elastin production in the skin cells. Retinol also improves skin cell turnover rate and enhances the appearance of fine lines, wrinkles, acne and fine lines. It can also help improve skin texture, promoting a youthful appearance and giving you a glassy skin feeling.

Hyaluronic Acid –

it is a hydrating ingredient. It helps attract and retain moisture in the skin.
Hyaluronic Acid also helps improve skin elasticity and reduce the appearance of fine lines and wrinkles.
What step to use retinol in a skincare routine?
Step 1: Cleanser
Step 2: Vitamin C
Step 3: Toner
Step 4: Moisturiser
Step 5: Retinol
Step 6: Moisturiser
Step 7: Face Oil
Can I put moisturiser over retinol?
Yes. it is actually better to use moisturiser before and after applying retinol to reduce skin irritation and redness. Applying a thin layer of moisturiser before retinol gives the skin a little barrier which protects your skin and lets the retinol penetrate to the skin cells at the same time without causing irritation. However, many retinol treatments have moisturisers in them, especially retinol formulated in cream. If your retinol contains ceramides, you may skip applying moisturiser afterwards. You can try applying the retinol and see the results. If your skin is sensitive, applying moisturisers as extra protection is a good thing to do.
Hello! This is Esraa Sheta, Beauty Editor and Pharmacist. I have been creating product reviews for over 7 years now. All the product reviews for BeautySkinReviews are unbiased. I carefully select the products and rigorously test them to ensure that the reviews are truthful and beneficial to customers. I'm confident that you will discover a wealth of valuable tips and tricks to elevate your skincare routine.