Korean cosmetic spatulas, also known as multi-use spatulas, have become a very popular trend on TikTok in the United Kingdom and worldwide. The spatula is a small, flat instrument used to scoop, mix, and apply foundation to the face.
Korean Makeup Spatula
The new Tiktok trend actually works! It comes in a variety of forms and sizes. You can use the Korean makeup spatula to apply creams and liquids. It is very simple and easy to clean. You can use it many times before replacing it. The Korean makeup spatula aids in allowing for precise and regulated product application. It also prevents product contamination by reducing the quantity of product that comes into contact with the skin and fingers. It also lets you use every last bit of the substance, which makes it a cheaper alternative. Let's get into the best Korean Makeup spatulas in the UK:
Picasso Spatula Makeup Korean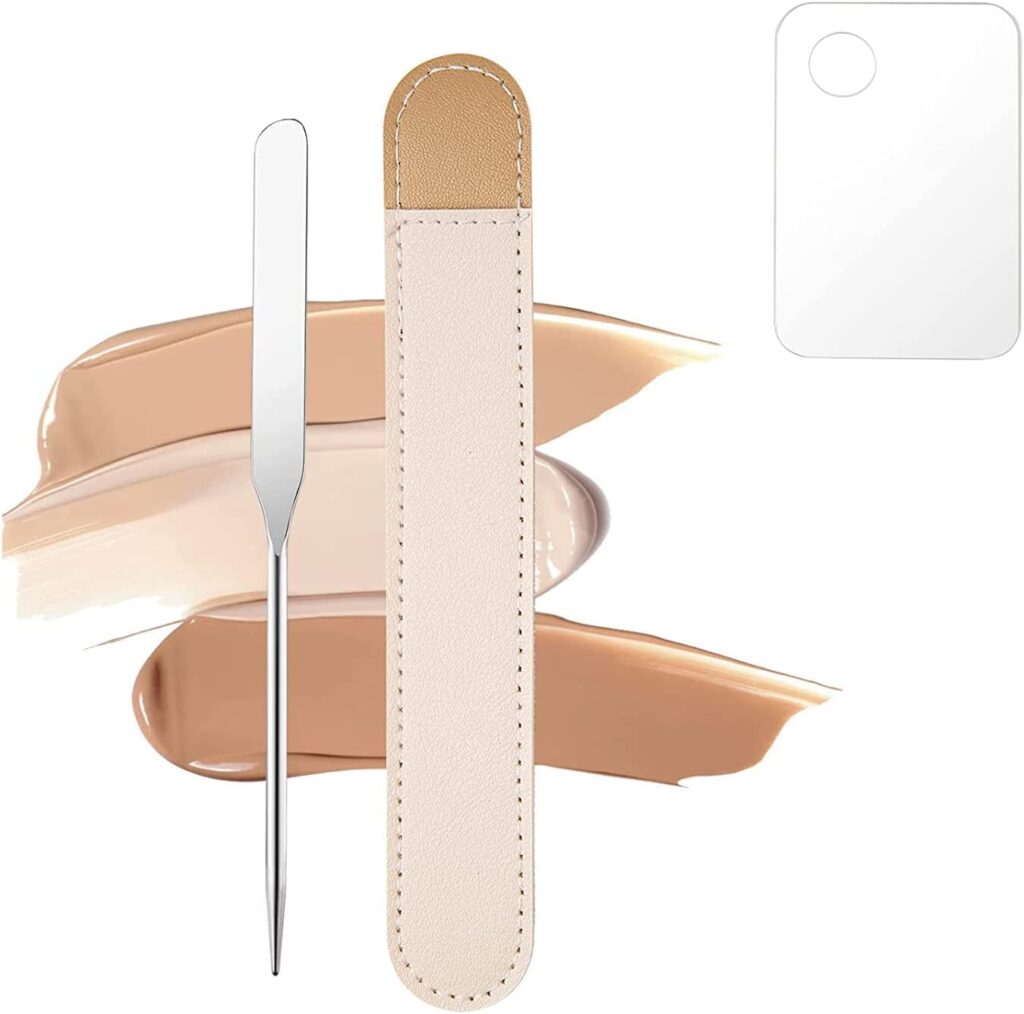 Korean Picasso Makeup Spatula is Used to neutralise and uniformly mix the liquid foundation to create a suitable foundation colour.

Made of superior stainless steel material, which is robust and sturdy, strong and durable

Simple to use and ergonomic

Portable and convenient

The cosmetic spatula tool is ideal for mixing foundation, blending lipstick, or applying eye shadow.

It may also be used with nail art paint, gels, nail polishes, pigments, lash adhesives, and other similar beauty products.
Picasso Korean makeup spatula is ideal for professional salon use or at home. It is compact and elegant enough to fit in your bag when you go out to parties or hang out.
What is included?
One

piece

* Picasso Spatula Makeup Korean

1 piece

* leather case

1

piece

* Square Palette

Four

pieces

* Dry and Wet Use Makeup Sponge Set
GLIMDA Picasso Spatula Makeup Korean
Stainless Steel Material

Tilted soft head, considerate and dependable

The handle is ergonomic, making it easy and comfortable to hold.

Has a diverse range of applications
It is very similar to the previous one. It is cheaper as this package includes one makeup spatula instead of four. If you are not sure if it would work for you or not, you can try this GLIMDA Korean Spatula before buying the full set.
What is included?
One-piece stainless steel spatula
What is a makeup spatula used for?
You can use a makeup spatula for applying foundation, toner, and sunscreen. It is very easy to use the makeup spatula to take makeup from the container. The makeup spatula is mostly used by Koreans to put on foundation because it gives the best coverage. It makes the skin look even and beautiful.
How often should I use a face spatula?
How often you use a face spatula depends on how often you like to use it and what product you are using. In general, you can use a face spatula as often as you need in your skincare routine. If you use the spatula with a product that you apply every day, such as moisturiser or sunscreen, you can use it daily. If you're using the spatula with a product you don't use very often, such as a face mask or a treatment, you can use it less regularly, like once a month.

It is essential to clean the Korean makeup spatula after each use to prevent bacteria buildup and preserve it for future usage. The majority of Korean makeup spatulas can be cleaned with soap and water or a disinfectant wipe.
Check Also:
Conclusion
The Korean makeup spatula is a basic yet powerful tool. You can use it daily to apply your foundation and sunscreen, as it provides even coverage. It is very easy to use, and it fits easily into many beauty regimes. You can also check Skin Care for daily beauty tips and tricks.
Hello! This is Esraa Sheta, Beauty Editor and Pharmacist. I have been creating product reviews for over 7 years now. All the product reviews for BeautySkinReviews are unbiased. I carefully select the products and rigorously test them to ensure that the reviews are truthful and beneficial to customers. I'm confident that you will discover a wealth of valuable tips and tricks to elevate your skincare routine.