Best creams for precare, numbing skin and aftercare tattoo procedures in the UK.
Tattoos deserve to be shown off, but that doesn't mean skipping the tattoo healing process. We searched dozens of tattoo before, during and aftercare creams to find the best creams for tattoos for all skin types. We also consulted three tattoo artists in the UK about their insights on the top-rated products. The formula we will discuss includes nongreasy, all-natural, nourishing and numbing creams.
1. Bepanthen Tattoo Intense Care Ointment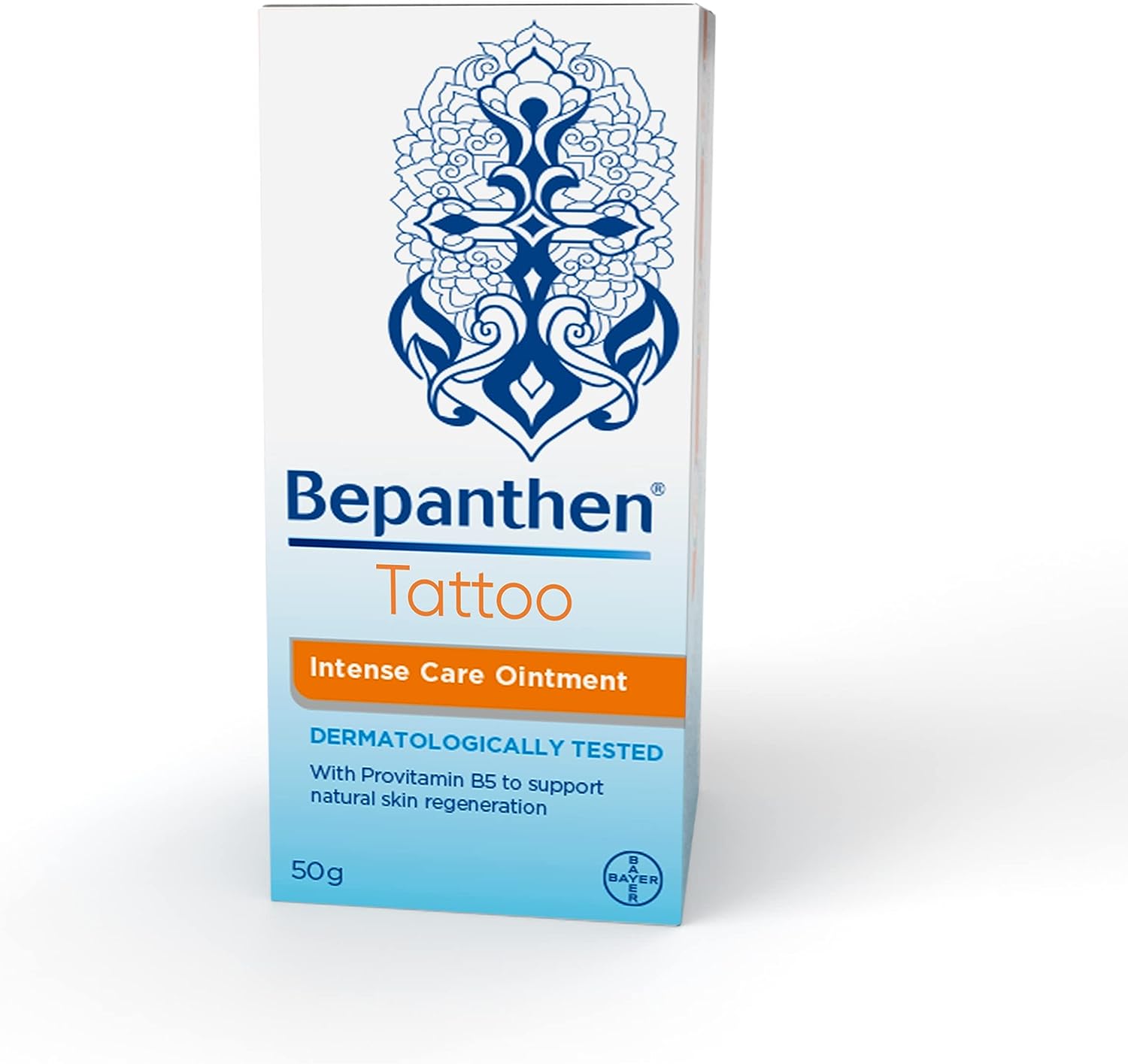 Pros
Intense aftercare for tattoo

Formulated with Provitamin B5

Dermatologically tested on tattooed skin
Cons
Bepanthen ointment is one of the best aftercare creams for tattoos as it has Provitamin B5, and it provides intense care to the skin. It stabilises the skin's natural barrier function and nourishes the skin. For the best results, apply Bepanthen tattoo intense care ointment 4 times daily. You also should follow the advice of your tattoo artist to help your tattoo heal quicker.
2. Hustle Butter Tattoo Aftercare Cream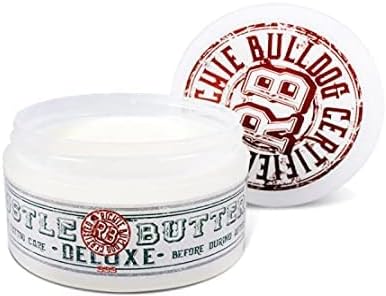 Pros
Aftercare cream for new and older tattoo

All natural, formulated with top-quality ingredients

Paraben Free

Vegan product
Cons
If you are thinking of getting your first tattoo, this cream is highly recommended before, during and for the aftercare tattoo process. It helps your skin heal fast. Most testers found it heals tattoos in only 2 days. It actually smells great and has good coverage.
3. FN Pre-
tattoo Cream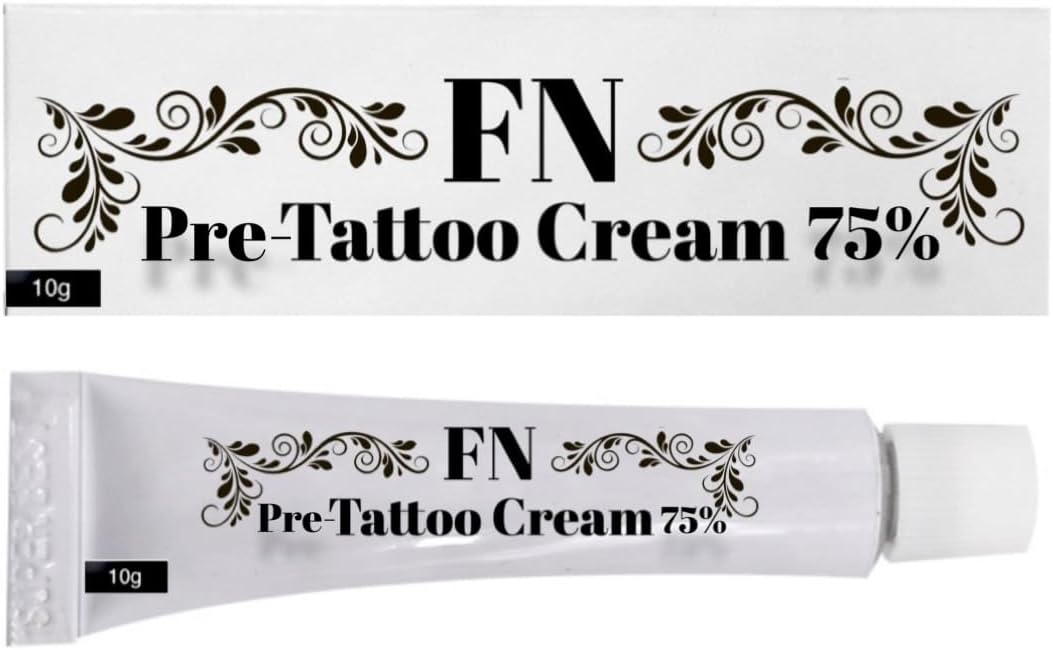 Pros
Multi-purpose cream

Reduces pain during the tattoo process

Great numbing cream

For pre-, during and after-tattoo
Cons
It is a bit oily

Strong smell
This cream is one great numbing cream for reducing the pain during and after tattoo process. Make sure you apply it hours before your tattoo to let the cream fully work before getting your tattoo. It took around 1.5 hours to work on my legs. However, I didn't like that it is a bit greasy.
4. HXTMKT Tattoo Balm & Cream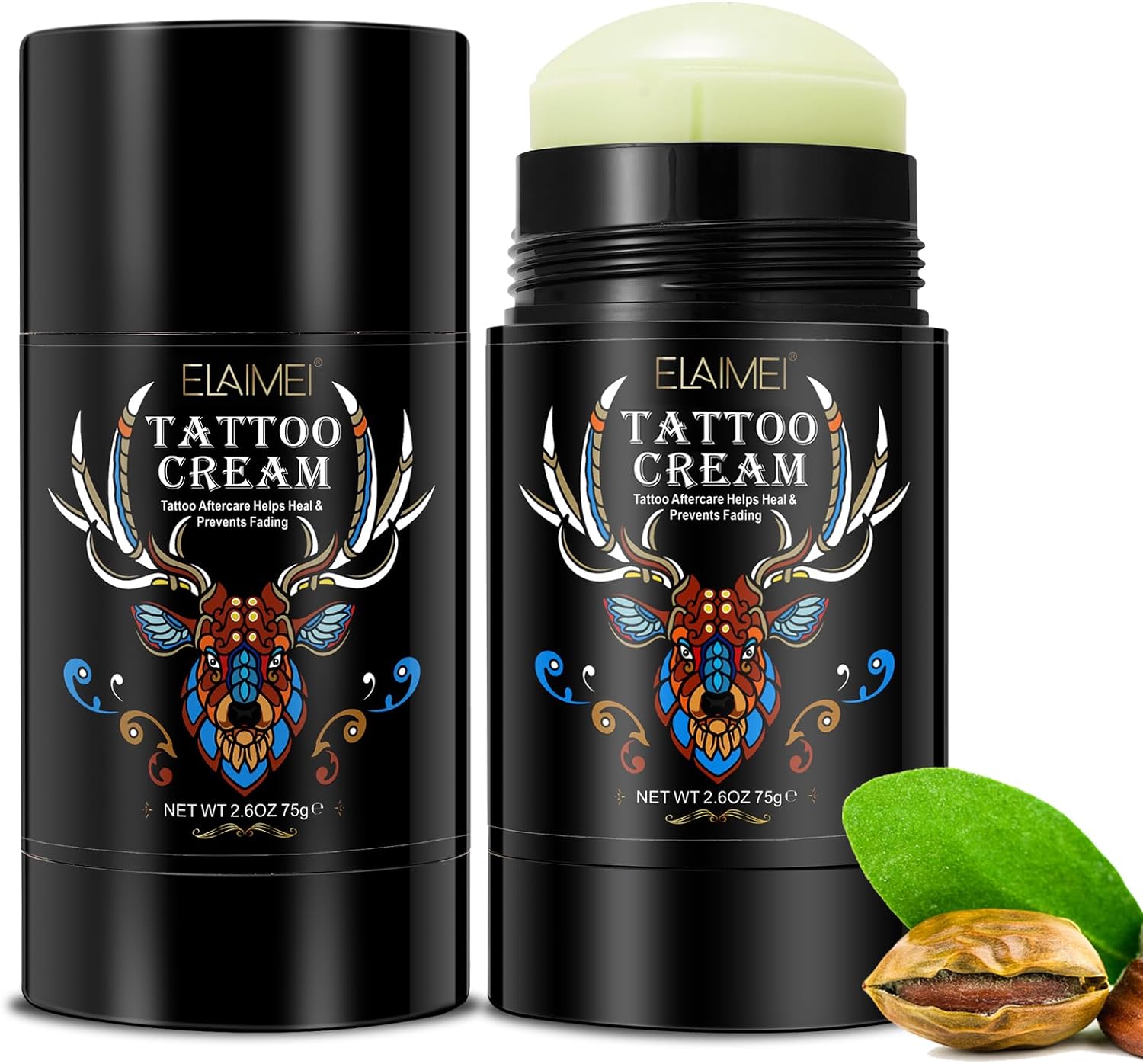 Pros
Healing Cream for Old and New Tattoo

It moisturises the skin and helps tattoo skin recover faster

It maintains tattoo ink and makes older tattoos brighter

Vegan product
Cons
This cream doesn't only heal your skin but also nourishes your skin, maintains the ink and enhances its colour. It has natural ingredients, including shea butter, sunflower and Jojoba oil, making it one of the best creams for tattoos. Its usage is not limited to tattoos; you can use it to reduce skin redness and relieve itching too. HXTMKT Tattoo Balm & Cream easily glides on your skin, which makes it very easy to apply.
5. LANBENA Tattoo Cream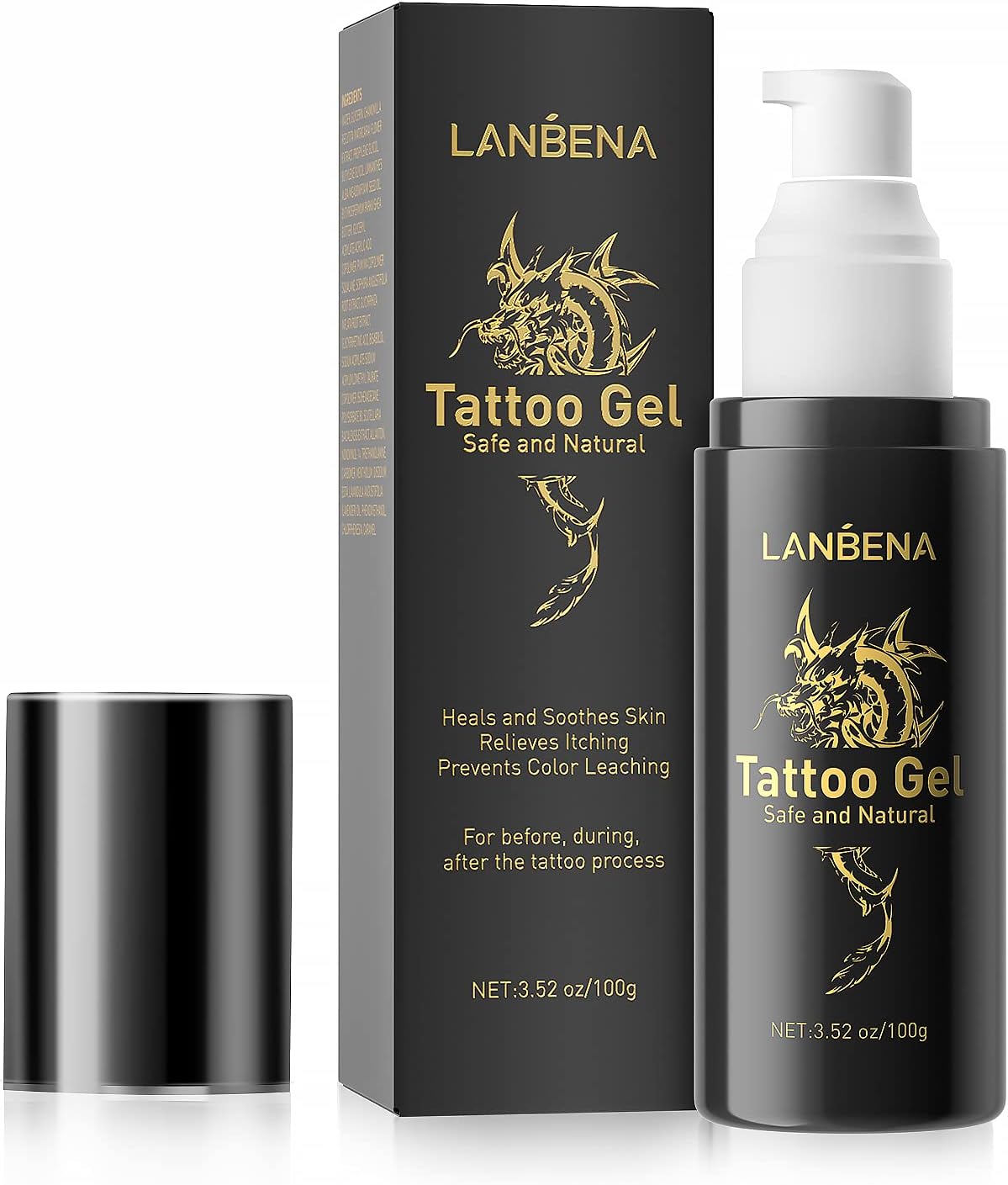 Pros
Reduces skin itching

Great aftercare moisturiser

Works on old and new tattoo

It contrasts all body art
Cons
LANBENA Tattoo Cream is a lightweight, nongreasy aftercare cream for tattoos. It hydrates the skin and glides when being tattooed. It can also be used as an aftercare cream to brighten older tattoos and enhance your ink. The design of LANBENA tattoo cream looks luxurious! It relieves inflammation and helps skin heal faster. Testers found it: "really nice and smells like holidays"
6. TNX Tattoo Cream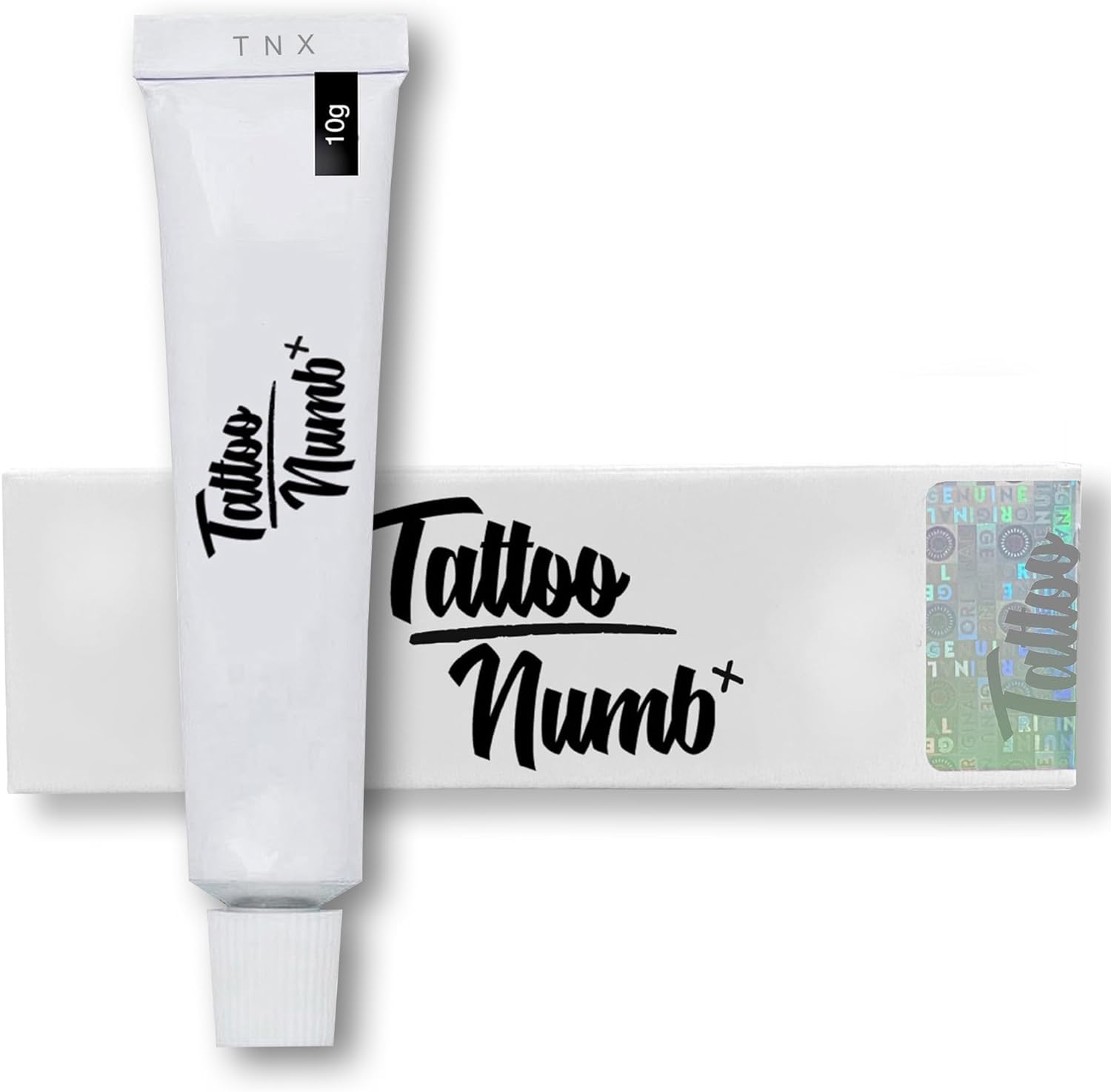 Pros
Before & during the tattoo process

Numbing cream before laser tattoo removal, tattoo, micro-needling and many skin cosmetics

Designed by tattooists
Cons
Might cause rash

It takes time to numb the skin
If you are looking for a cream to use for doing a large tattoo, this cream is a great choice! It is a very helpful numbing cream lasting up to 2 hours. It numbs my legs perfectly, and it is not oily.
7. SCOBUTY Tattoo Cream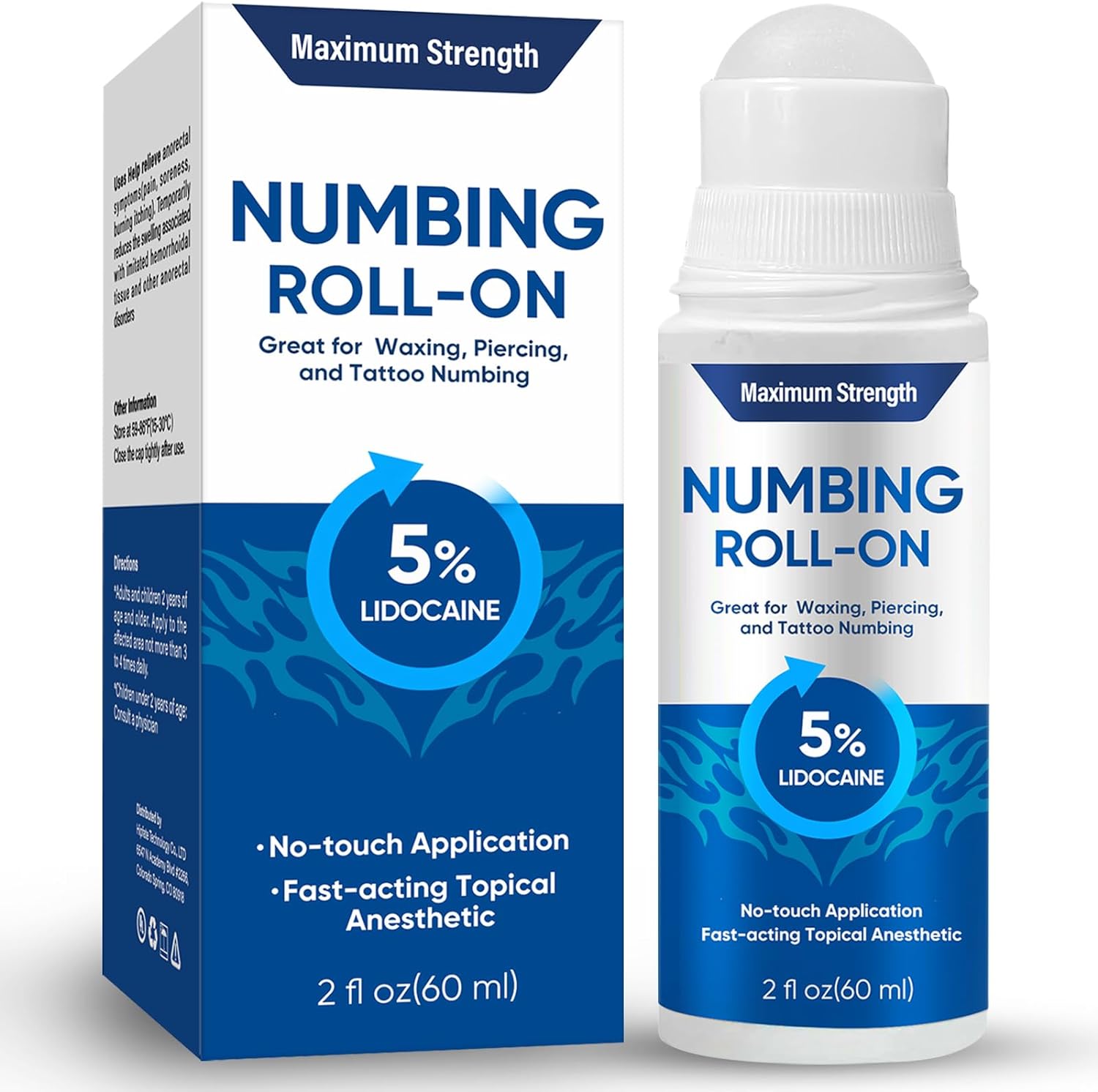 Pros
Numbing cream Before, During, After tattoo process

Very easy to apply

Roller design

Lasts up to 6H
Cons
It only numbs the skin, so you will need to incorporate it with a healing cream for aftercare use.
This cream is mainly a numbing cream, and it works great as a numbing cream as it contains 5% Lidocaine. It has many other safe ingredients, such as vitamin E, menthol, aloe vera and lecithin. The numbing effect lasts for 6-8 hours. After that, you can reapply the cream to reduce pain effectively. You should apply the SCOBUTY Tattoo cream 50-6o minutes before your tattoo process and wait until your skin fully absorbs it before doing your tattoo. You can ask your tattoo artist for more instructions about applying it according to the area you are treating and your pain tolerance rate.
FAQs
How long should you care for a new tattoo?
You should care for the new tattoo for 2-4 weeks. Caring for your new tattoo is essential to speed up your healing and to have the best results without skin inflammation. Here are some general tips for each healing stage after the tattoo process and for applying best creams for tattoos:
1. Initial Care (Days 1-2)
This stage is very critical as your skin may be very sensitive. Leave the bandage for a few hours after your tattoo.

You may ask your tattoo artist about how long you should leave the bandage

Apply the tattoo aftercare cream on clean skin

Put another bandage if needed to protect your skin from environmental factors.

Cover your tattoo while sleeping to reduce discomfort
2. Early Healing (Days 3-7):
Keep applying the aftercare cream. You may apply the cream up to 4 times daily. You should check the instructions for your cream.

Clean the tattoo daily and apply cream or lotion

Avoid taking long baths or going to swimming pools

Avoid wearing tight clothes

Avoid fabrics that cause irritation and itching
3. Mid-Healing (Days 8-21):
In this stage, your tattoo may peel and scab.

Avoid picking or scratching your tattoo peel.

Keep applying the tattoo aftercare cream. You may also apply numbing cream if you feel discomfort.

Avoid direct sunlight

Avoid

laser hair removal

treatments
4. Late Healing (Week 3 and beyond):
Most tattoos heal in 3 weeks

If your tattoo cream is too greasy, you may use a lightweight lotion in this stage.

Avoid direct sun exposure for long hours

Avoid tanning beds and LED treatments

Use sunscreen if you are going to be exposed to the sun
After your tattoo is fully healed, it is a good idea to keep using a moisturiser daily and to wear sunscreen to protect your skin from UV light.
Are tattoo aftercare products worth it?
Yes. Tattoo aftercare products hydrate, soothe, protect and moisturise your skin. They are designed to help your skin heal quicker and to enhance the ink. Most tattoo artists advise applying pre and after-tattoo processes to protect your skin from impurities and direct.
How often should you apply tattoo aftercare cream?
The frequency of applying tattoo aftercare cream can vary from one product to another. Generally, you should apply the tattoo cream 2 to 4 times per day. If you have a busy schedule, you should at least apply the tattoo moisturisers once in the morning and once in the evening. Wear loose clothes and let the skin fully absorb the cream before covering it, especially during the first 3 weeks of the tattoo healing stage. You may ask your tattoo artist about his recommendations for the best creams for tattoos and how to keep your skin protected and heal quicker.
Hello! This is Esraa Sheta, Beauty Editor and Pharmacist. I have been creating product reviews for over 7 years now. All the product reviews for BeautySkinReviews are unbiased. I carefully select the products and rigorously test them to ensure that the reviews are truthful and beneficial to customers. I'm confident that you will discover a wealth of valuable tips and tricks to elevate your skincare routine.