Our favourite is L'Oréal Paris Sugar & Kiwi Lip Scrub.
Using lip scrub is an essential step in the lip care routine to avoid flaky and dry lip appearance. It makes your lipstick look more even-coloured, and the lips' texture feels much better. Like the skin on the rest of our body, the lips can dry out, especially in winter. Using lip scrub exfoliates your lips, removes dead cells and gives you a radiant look.
Lip scrubs have been used for years; they are not new by any means. However, there are thousands of formulas trending on TikTok and Instagram. It might be hard to find out whether these formulas are worth the hype or not.
To help you find the perfect lip scrub for your needs, we tried almost three dozen formulas in BeautySkinReviews lap. We also searched more than 50+ lip scrubs on the market and read expert reviews on the feel, exfoliation, stickiness, smell and hydration to give you an honest review for the best lip scrub for each skin condition. This list includes many vegan and cruelty-free formulas in addition to a guide on how to use lip scrub safely and effectively.
This is our list of top-rated lip scrubs:
1. L'Oréal Paris Smooth Sugar Clear Kiwi Face And Lip Scrub
Best Overall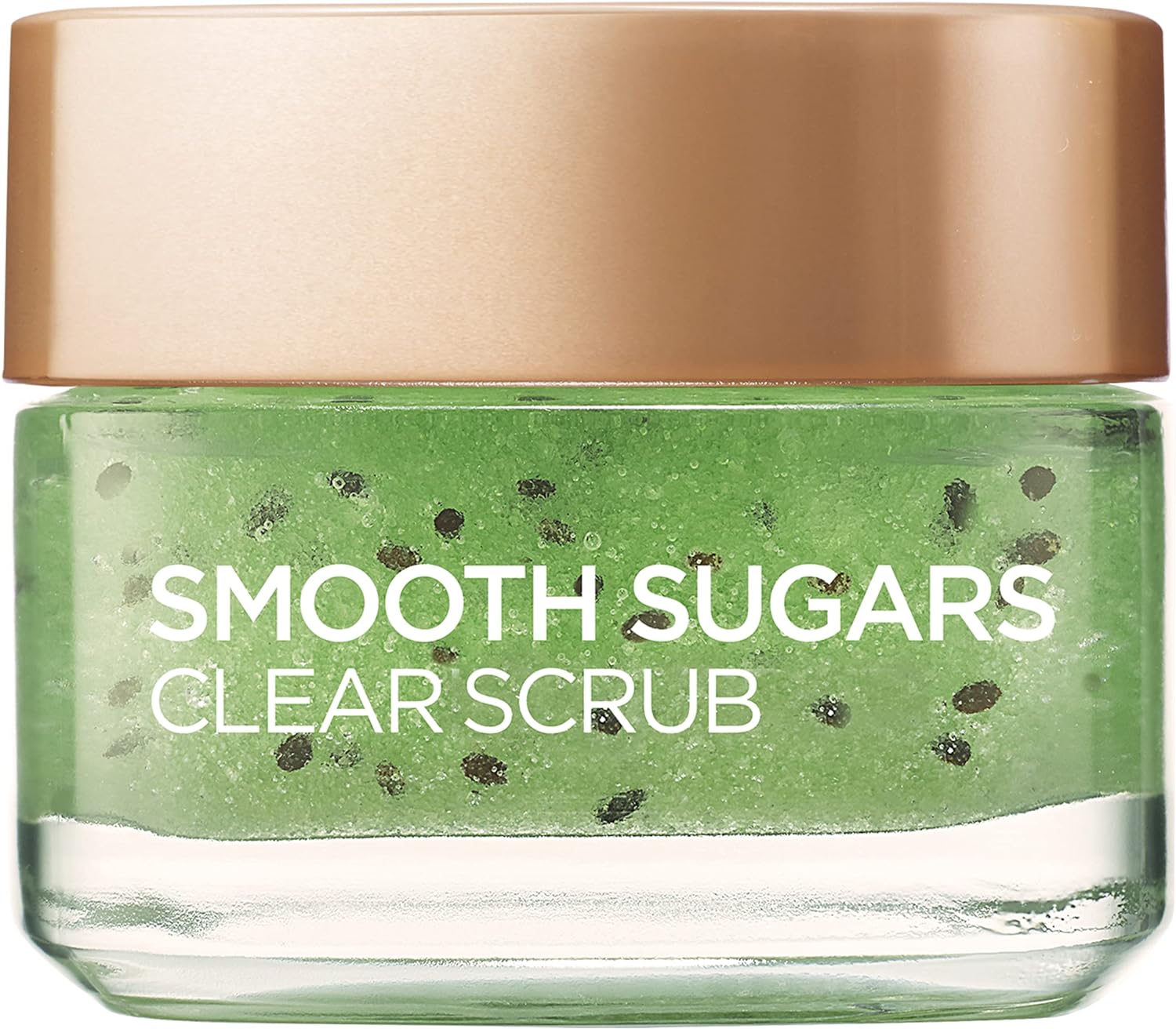 Pros
Make the lips glowy and radiant

Gently exfoliate the lips

Smells nice

Sugarcane revitalising crystals and Kiwi natural scrub
Cons
Price at time of publishing – £7
Key Ingredients – Salt (removes flaky skin) and Sugar (gently exfoliates the lips).
After trying top-rated lib scrubs, L'Oréal Paris Smooth Sugar Clear Kiwi Face And Lip Scrub was a clear winner. It is one of the most amazing scrubs I have been using for months now, and my skin and lips feel so smooth and soft. It contains a lovely natural mixture of sugar and kiwi. The Sugar crystals exfoliate dead skin cells and leave the skin smooth. You can use it to purify blackheads and boost skin radiance. What I liked most about this product is that you can use it for facial and lip exfoliation. Using it once a week is very efficient.
2. Burt's Bees Lip Scrub and Exfoliator
Best Overnight Treatment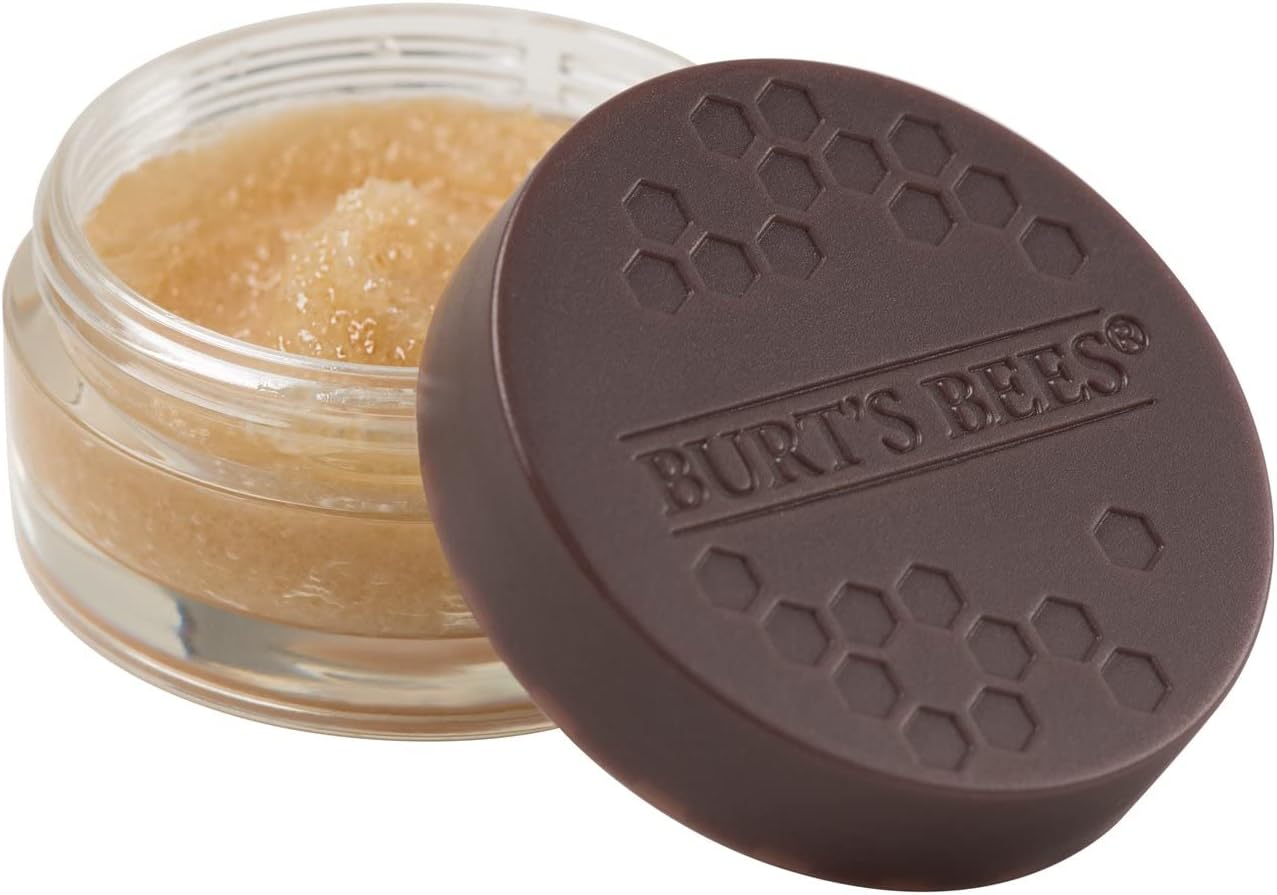 Pros
It feels amazing on the lips

Very soft and hydrating

gently exfoliate dry skin and condition lips
Cons
Burt's Bees Lip Scrub is great for overnight nourishing. It provides up to 8 hours of moisture, and 92% of the testers said it makes their lips feel and look healthier based on two-week clinical usage of 52 women. This Burt's Bees Lip Scrub would probably be great for anyone with mildly chapped lips. It's made with a blend of ultra-conditioning oils and ceramides, which work together to provide deep moisturisation and nourishment to your lips. It has a lovely smell and design, I would definitely try it again. The only downside is it is expensive for the size of the product.
Price at time of publishing – £5
Key Ingredients – Sweet Honey Crystals (for gentile exfoliation).
3. e.l.f. Lip Exfoliator
Best Budget-friendly Lip Scrub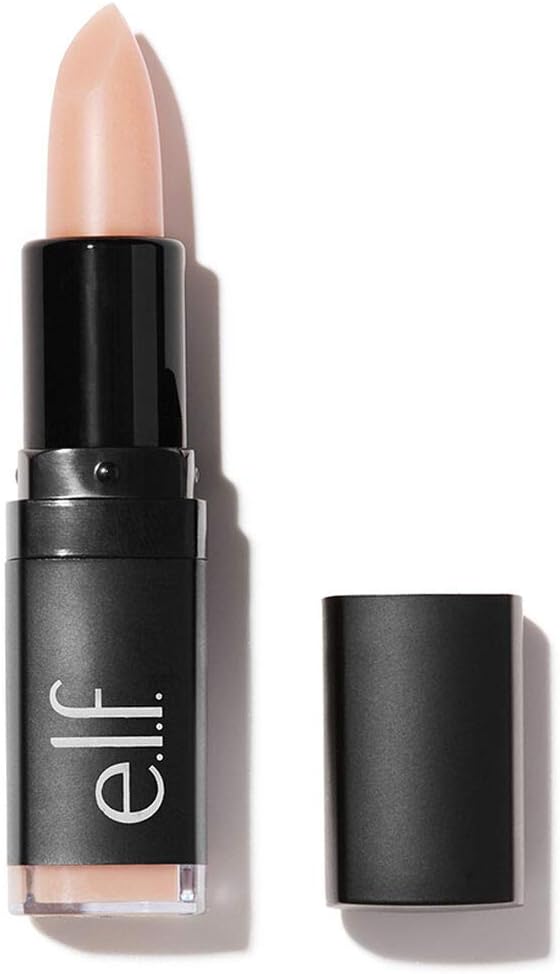 Pros
Gently exfoliate the lips

Leaves the lips smooth and soft

Easy to apply

Infused with Beneficial Ingredients such as vitamin E and Avocado oil
Cons
Price at time of publishing – £5.90
Key Ingredients – Sucrose (exfoliates and removes dead cells), Vitis Vinifera (Grape) Seed Oil (antioxidant), Avocado Oil (moisturising) and vitamin E (anti-oxidant).
Our favourite drugstore option is e.l.f. Lip Exfoliator. It is easy to apply and has moisturising and antioxidant ingredients. The sweet cherry flavour makes the lip scrubbing experience more enjoyable and pleasant. It works really well to get rid of flaky skin. The only downside about this drugstore option is it is not fragrance-free, although it smells amazing.
4. MICARAA Lip scrub with birch sugar
Best for Chapped Lips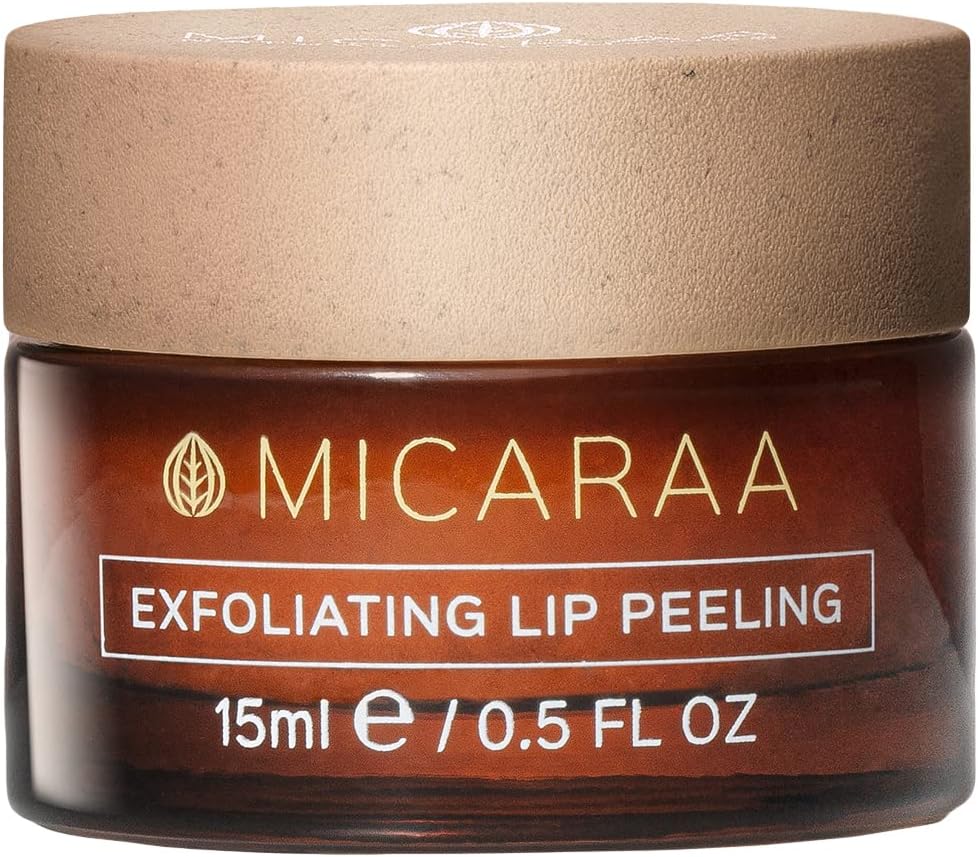 Pros
Deeply nourishes the lips

Great for dry chapped lips

Leaves lips soft
Cons
Price at time of publishing – £26
Key Ingredients – Shea butter
MICARAA Lip scrub with birch sugar is undoubtedly expensive yet luxurious for chapped lips. It stimulates blood circulation and gives a natural filler effect. Apply 1-2 times weekly to make your lips smoother and remove dry skin flakes. The MICARAA lip scrub with birch sugar is certified by Dermatest to confirm skin compatibility. I tried it for 6 weeks. The scrub gives the lips a nice feeling, and the small jar has super high quality. I will definitely try it again for chapped and dry lips in the winter. It helps the lips quickly through gentle peeling thanks to the sugar ingredient. This scrub ensures the lips are softer without tension or irritation. The formula includes an organic shea which nourishes the lips deeply and moisturises for hours. With regular use, the skin becomes more resistant and softer. MICARAA brand is certified by the Vegan Society and does not use animal products. MICARAA does not use animal testing.
5. Eucerin Lip Scrub
Best Multipurpose

Pros
Lasting lip protection

Easy to apply

Great for super dry lips
Cons
The texture is a bit waxy
My favourite dermatologist-recommended lip scrub is Eucerin lip scrub. It is great for dry, chapped lips and has high quality. The feeling it leaves is to have a bit of pleasant wax rather than a moisturising film, although it can fulfil its function. It has great value for money, and I would definitely try it again.
Price at time of publishing – £6
Key Ingredients – Bisabolol, glycerin and panthenol
6. Niré Beauty Lip Care Set
Best Natural Lip Scrub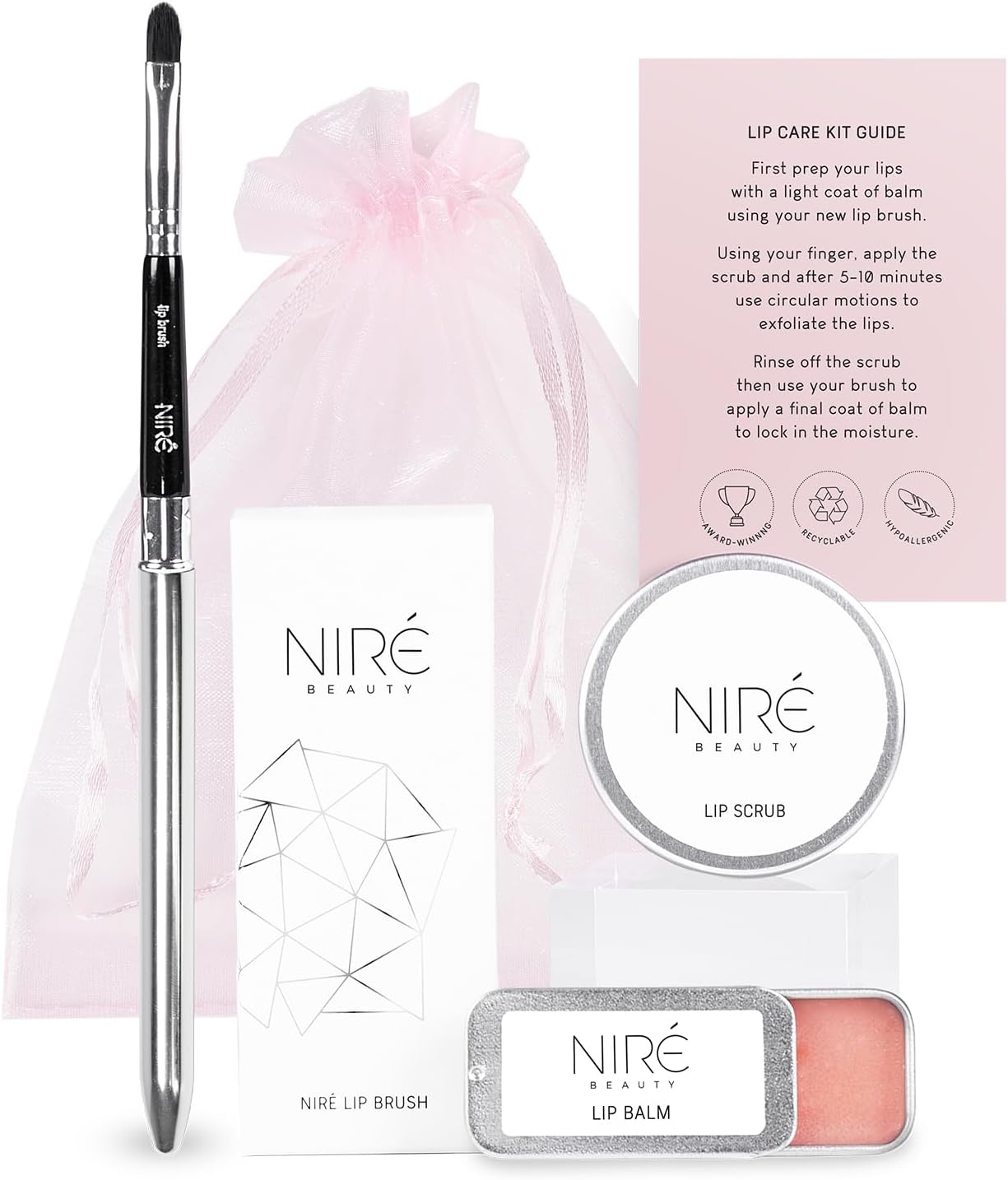 Pros
The lovely set includes a lip scrub exfoliator + Lip Balm + Pro Lip Brush

Natural ingredients

The balm and scrub smells amazing

High-quality lip brush

Suitable for travel
Cons
Are you looking for a lip care gift for your lover or thinking about a purchase for self-retreat? Niré Beauty Lip Care Set has all you need. The set includes Strawberry Lip Scrub Exfoliator, Natural Lip Balm, and Pro Lip Brush with Gift Bag. It has very stylish packing, suitable for travel and has great value for money. It is very beautiful, and the lip scrub is very effective.
Price at time of publishing – £15.95
Key Ingredients – sugar (gently exfoliates the lips)
7. Sugar Lip Scrub Exfoliator by Hanalei
Best Vegan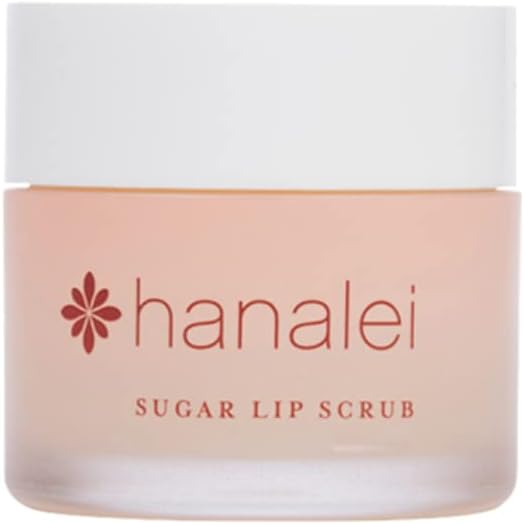 Pros
Lasting hydration

Moisturises and leaves lips feeling silky

Reveal softer, plumper skin
Cons
Price at time of publishing – £12
Key Ingredients – Sugar (gentle exfoliator), shea butter (moisturises), turbinado sugar crystals (remove dead skin) and Kukui nut oil (rich in essential fatty acids and antioxidants).
We also liked this vegan and cruelty-free sugar lip scrub by Hanalei. It is infused with Hawaiian kukui oil and shea butter, which lock up moisture, hydrate the lips and improve the skin texture. It doesn't show granular exfoliation, and the formula is a bit waxy. I think it is better for hydration and plumper skin using natural ingredients.
8. Betty Rose Lip Scrub
Best Sugar Scrub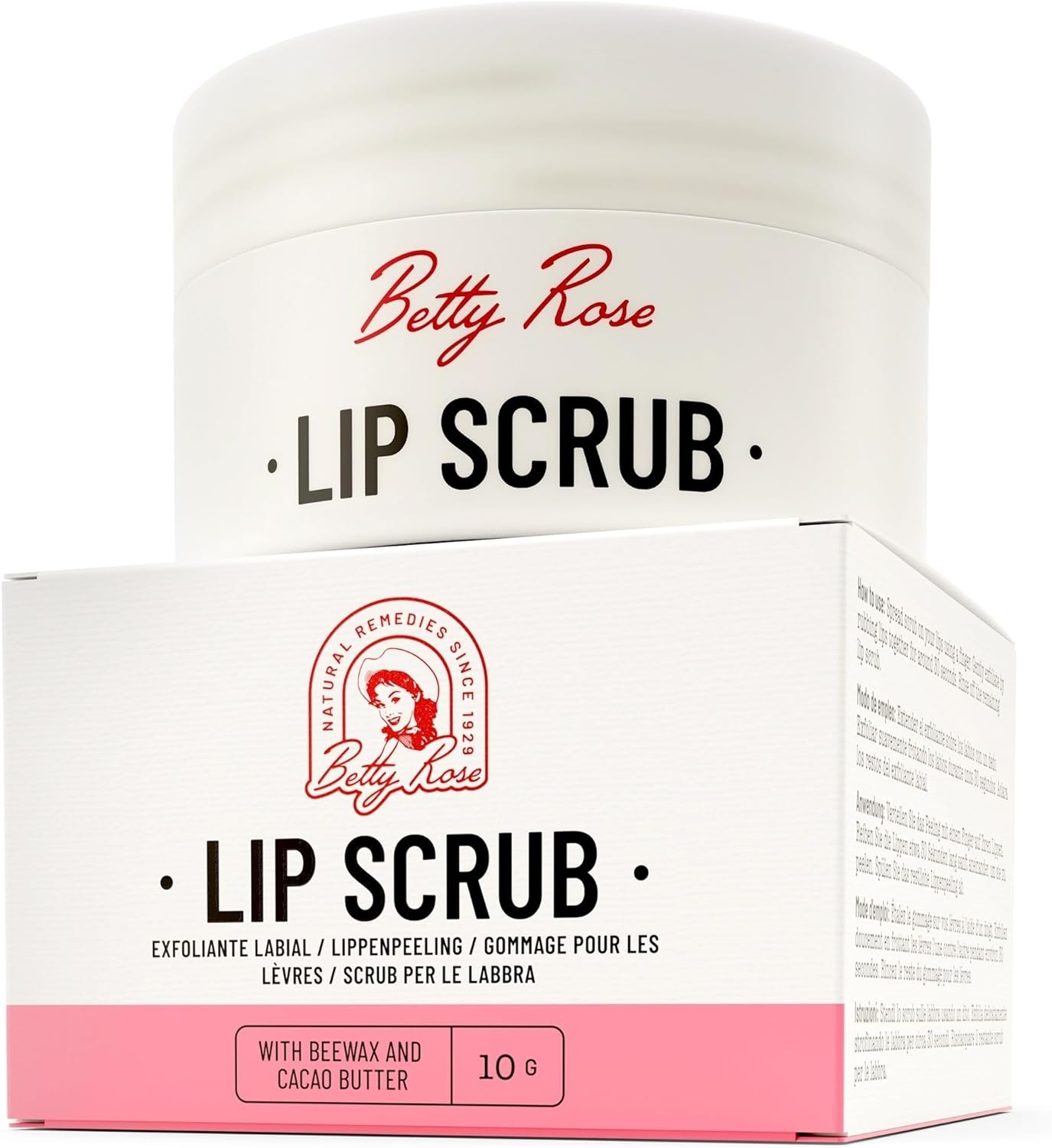 Pros
Natural exfoliants help to remove dry, dead skin

Hydrates the lips, resulting in hydrated fresher, looking lips

Protects skin from ageing signs

Extracted from naturally grown sugar beets

Lip scrub for both men and women.
Cons
Betty lip scrub is a sugar scrub for soft, plump lips. It exfoliates and plumps the lips while protecting the lip barrier. I use it once a week to hydrate and improve my lip texture. The sugar scrub is a bit hard to begin with, so you can warm it up with your finger first before applying it on your lips. It melts, and I find it very easy to use. The pot is a bit small; you need to apply only a tiny amount onto your lips to get long-lasting hydration for days.
Price at time of publishing – £6
Key Ingredients – Pure Beeswax (hydrates and moisturises the lips), Ferulic acid (restores lip colour) and Vitamin C and E (anti-oxidants).
9. Handmade Heroes All Natural Vegan Lip Scrub
Best for Sensitive Skin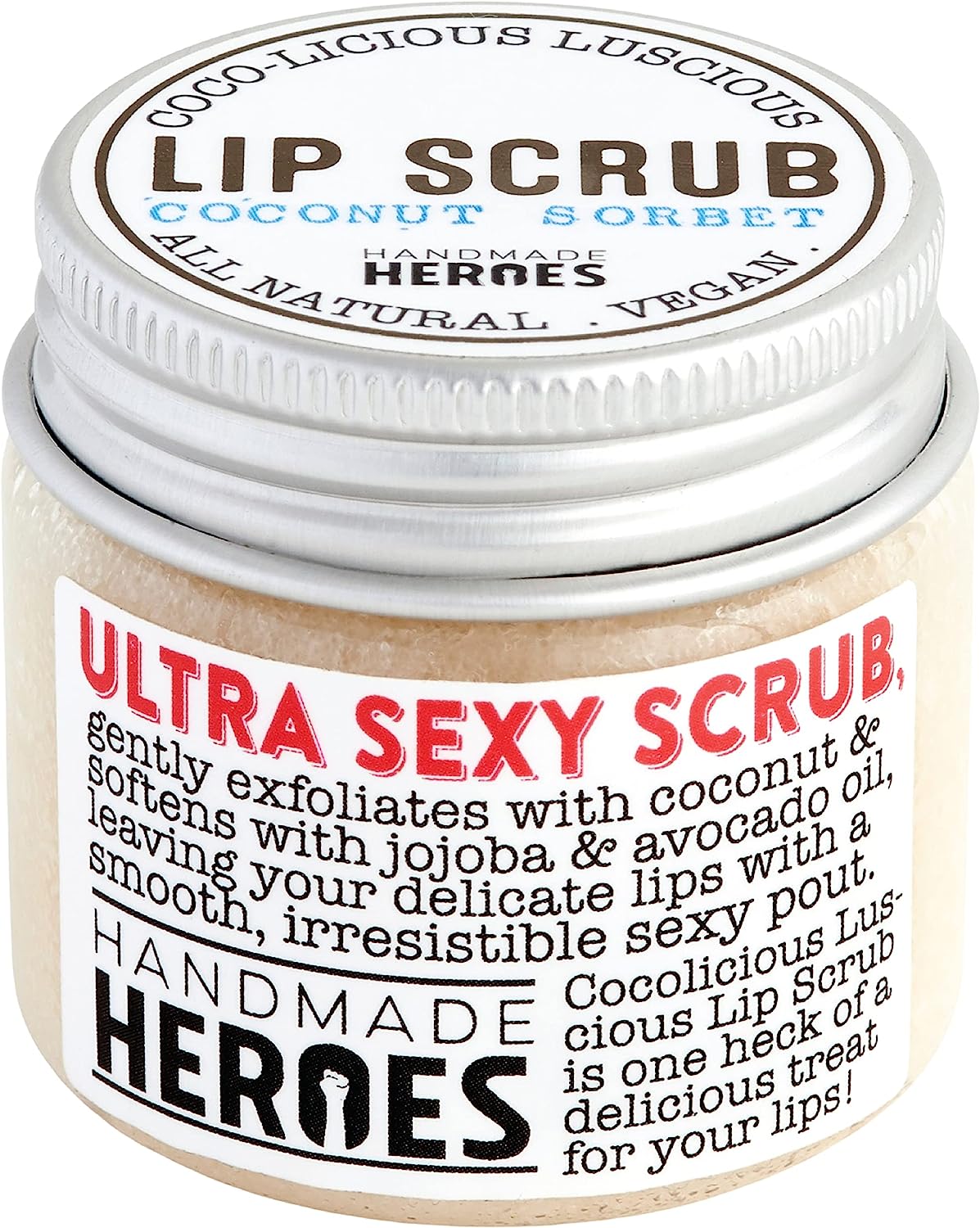 Pros
Designed to be used on skin and lips

Suitable for all

Can be used before lipstick as a primer

Lip brightening for smokers
Cons
Price at time of publishing – £9
Key Ingredients – Avocado (moisturising and hydrating) and Jojoba oil (balances the skin's oil production)
If you prefer a vegan, 100% natural formula, this one is for you. Handmade Heroes Ultra Sexy lip scrub packaging is made of plastic neutral. It is multi-purpose for treating dark lips with smoking, makes your light brighter, smoothes dry lips, and is a perfect primer before lipstick. It is suitable for women and men. This formula is amazing and has quality; you don't end up with loads of sugar on your lips compared to other scrubs on the market. It is great for sensitive skin as it is very gentle, and the taste is amazing.
FAQs
Do lip scrubs help your lips?
Yes, lip scrubs have many benefits to your lips as they protect your lips and soothe dry, chapped lips, leading to a healthier appearance. Regular use of lip scrubs reduces the appearance of dry, flaky skin and makes it easier to maintain healthy, radiant lips. Exfoliating your lips once or twice a week to remove dead cells.
Can I use lip scrub every day?
Using a lip scrub every day may not be necessary and could be too harsh on your lips. Most lip scrubs are formulated to be used 1-2 times weekly or as needed. However, if your lips are chapped or too dry, you may use the lip scrub 2-3 times per week. Over-exfoliating your lips might cause redness, irritation and more damage than good. It is best to use the lip scrub as directed and according to your lips needs.
How long do I leave lip scrub on?
To get the best results without irritation, leave the lip scrub on for 1-2 minutes before wiping it off. When using a lip scrub, you typically don't need to put it on your lips for an extended period of time. Make sure you read the instructions for your lip scrub first and follow them as directed.
How do you apply lip scrubs?
Here's a simple guide on how to use a lip scrub:
Start with clean lips

– wash your lips using water to make sure it is free of any lipstick or any formula that may prevent the effect of the lip scrub.

Apply the lip scrub

– Take a small amount of the formula and apply to your lips. Put it on for 1-2 minutes to gently exfoliate your lips.

Massage gently

– Using your fingertip or the applicator that comes with your lip scrub, gently massage it into the lips using a circular motion for 30-60 seconds.

Wipe it off

– using a tissue or by washing it using cold water.

Apply lip balm

– to hydrate your lip and lock moisture up.
Lip scrubs are generally very easy to use, and you may find the instructions on how to use your product on the label of the jar. The instructions vary a little bit from one brand to another.
How We Tested
We used these lip scrubs as per the instructions. Some are applied once a day, twice a week or overnight to do their best work. We used each for at least two weeks to get a good feeling of the efficacy of lip hydration and treating chapped lips in summer and winter.
Why Trust BeautySkinReviews?
Esraa Sheta is a pharmacist and beauty writer. For this article, she did a lot of research for the best lip scrubs and interviewed board-certified dermatologists who offered many tips for choosing the right lip scrub for lip care. She tried many brands on the list for at least 2 weeks, including Burt's Bees, L'oreal Paris, Eucerin, and e.l.f. Esraa is co-founder of BeautySkinReviews and love sharing tips on skincare and eyecare to help all women around the world achieve healthy skincare routine.
Hello! This is Esraa Sheta, Beauty Editor and Pharmacist. I have been creating product reviews for over 7 years now. All the product reviews for BeautySkinReviews are unbiased. I carefully select the products and rigorously test them to ensure that the reviews are truthful and beneficial to customers. I'm confident that you will discover a wealth of valuable tips and tricks to elevate your skincare routine.