We all have many skincare products that we use daily. One of them is lip balm. I have multiple favourites of lip palms. I love applying lipstick to have a smooth and supple finish and also overnight to nourish my lips. Many lip balms are good for sun protection as well. Probably, if you search your bag, you might find a lip balm too! It is always ok to get a new lip balm as an upgrade or for lip care. I'm Esraa, a Pharmacist and beauty writer. I compiled a list of the best lip balms in the UK for hydration, UV protection, chapped lips and more. The top-rated lip balms in our guide are recommended by dermatologists and pharmacists. I'm sure you will find your next gem in this list.
1. Avon Anew Revival Serum Lip Treatment
Best Overall

Pros
Moisturising & hydrating lip treatment.

Soft and non-greasy

Has a neutral smell and leaves lips smooth and soft
Cons
It is not just me who fell in love with Avon Anew Revival Serum Lip Treatment – it's over 200 customers who found this lip treatment a great lip conditioner. It is great for dry lips and chapped lips. Avon Lip Balm has AHAs that help moisturise your lips up to 72 hours. It is a colourless formula, and most people who tried it noticed a transformation in lip texture within a week. It is cheaper than the Avon line and totally worth every penny.
2. Elizabeth Arden

E

ight Hour Cream Nourishing Lip Balm

Best SPF Lip Balm

Pros
20 SPF

Hydrates the lips for hours

Helps heal cracked lips quickly
Cons
It doesn't last for 8 hours for most of the testers.
This nourishing lip balm from Elizabeth Arden has impressive quality and a luxurious feeling when applied to the lips. I liked that it has a self-applicator and SPF 20, so you can use it before going out in the morning for lip protection from UV radiation. It is a bit expensive but worth every penny. I also attested the Elizabeth Arden Eight Hour Cream for skin, which hydrates the skin for up to 8 hours of skin protection. You can incorporate both in your skincare routine for maximum skin protection.
3. CATKIN Moonlight Lip Balms for Lip Skin Care and Lip Treatment
Best Lipstick + Lip balm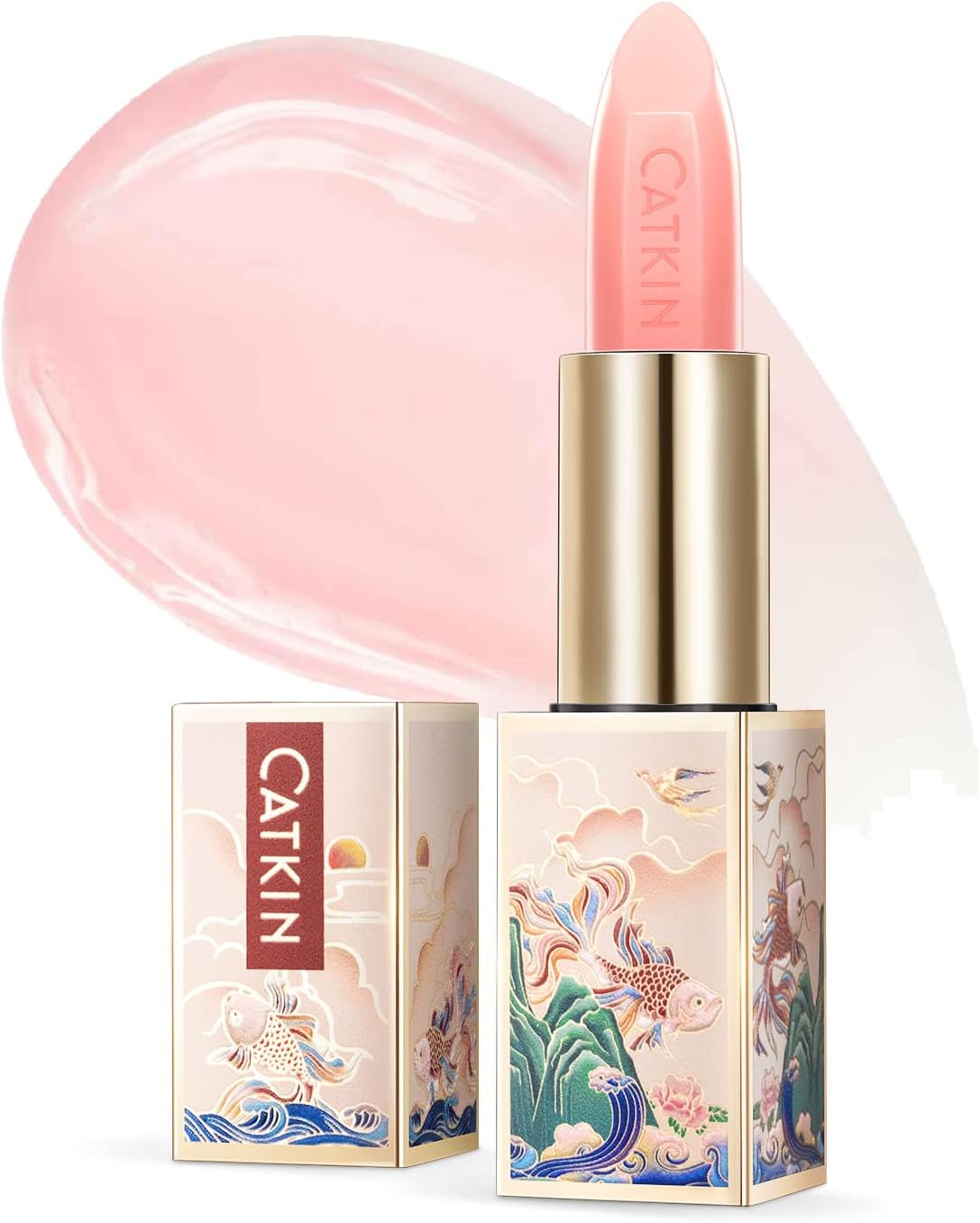 Pros
Has lovely colour on the lips

It feels nice, and the perfect pink colour lasts

Works as lip balm and lipstick

it can effectively solve the problem of chapped lips
Cons
CATKIN Moonlight Lip Balm is a lovely addition to your make-up bag. It provides a lovely shimmery colour while preventing lip dryness and dehydration. It has many colours, from C01 to C06. My favourite is C01 Luna, it is natural-looking and has a very smooth finish. The formula is enriched with botanicals to heal dry, chapped lips and leave the lips soft, supple and enriched. Moreover, this product is vegan and has never been tested on animals.
4. Nuxe Reve De Miel Lip Balm New Formula
Best for Hydration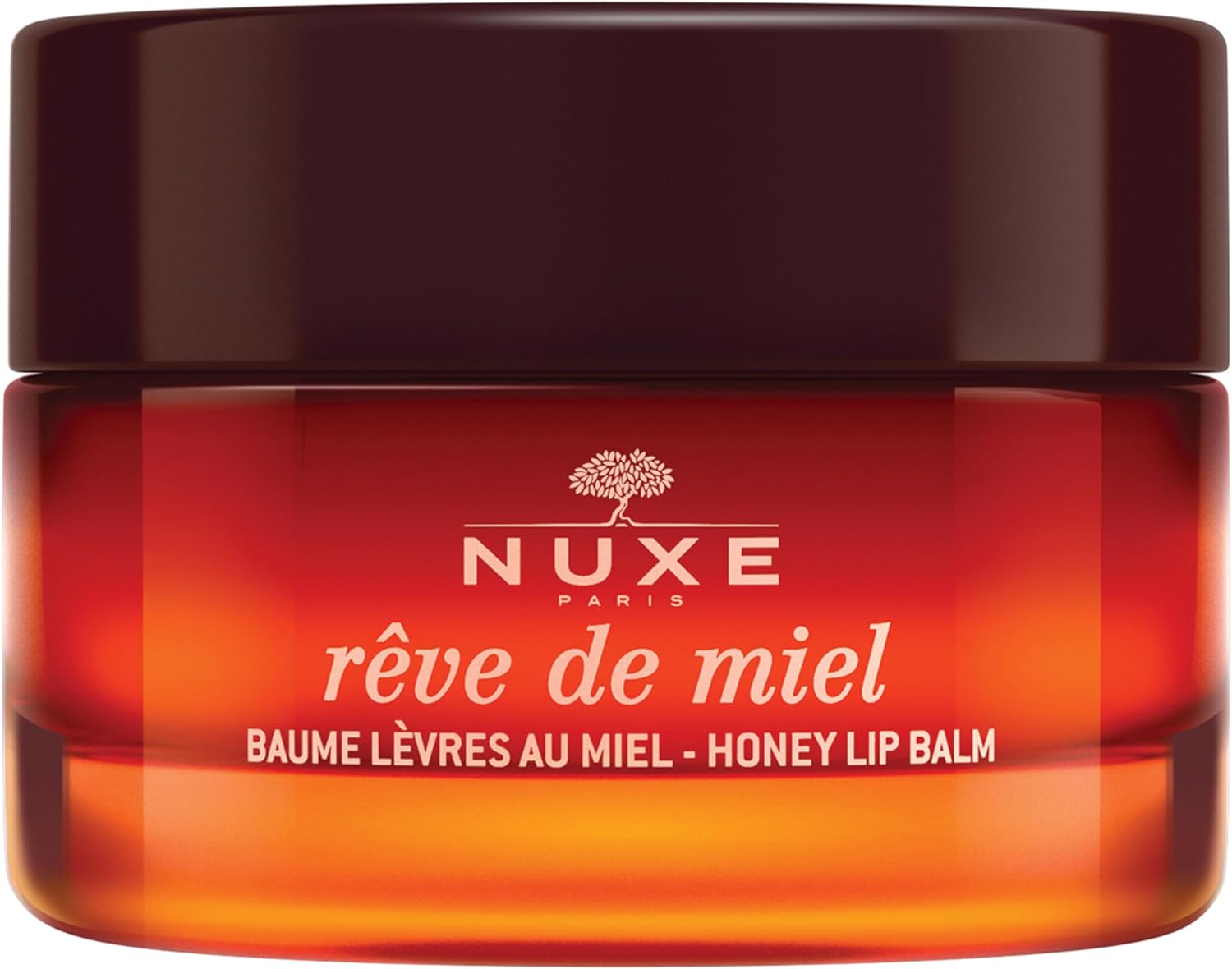 Pros
Great quality and very nourishing treatment for lips

not sticky or greasy.

It hydrates and protects the lips.

Suitable for winter and summer protection.
Cons
You cannot go wrong with Nuxe Reve De Miel Lip Balm New Formula. The packaging design is lovely from the first impression. The lip balm feels expensive and luxurious with a well-made plastic cap and a tree design. The Nuxe new formula is soft, creamy and easy to apply. It has a fresh smell of citrus and berry with a soft tone of honey. I highly recommend Nuxe Lip Balm New Formula for perfect lip hydration. Its texture is thick but not oily, deeply moisturising and nourishing the lips. Use a small amount of this product every night and say goodbye to chapped lips.
5. Clarins HYDRA-ESSENTIEL BAUME LÈVRES RÉPARATEUR
Best for chapped lips

Pros
A bit of glossy lip balm

Effective in treating dry and chapped lips

Treats

the peeling skin

Perfect for lip hydration and protection
Cons
A much-loved hero for chapped and dehydrated lips, Clarins Hydra Essential Lip Balm. It melts into lips for immediate hydration and treats lip dryness. The hydration lasts for hours. It also nourishes your lips when you use it at night. Additionally, it stands out as a cost-effective option compared to other brands. My lips feel smooth and refreshed when I apply Clarins Hydra lip balm. I felt a difference in my lip texture after trying it for 7 days. Many testers who suffered from peeling lips for years found this treatment reliable and effective. You can use it daily to protect your lips and keep them well-hydrated, especially in winter.
6. Laneige Lip Glowy Balm Peach
Best Flavoured Lip Balm

Pros
It can be applied before lipstick

Has peach flavour

Very easy-to-use applicator

Has natural shine

Made in the UK
Cons
Laneige Lip Glowy Balm Peach helps improve dry lips and tastes and smells nice. You can use lip balm before applying your lipstick to have a glowy finish. It is very hydrating and leaves lips feeling very well-loved. I liked that it is colourless and it has a very easy to use applicator.
7. Cicaplast by La Roche-Posay Lip Barrier Repairing Balm
Best Medical Lip Care

Pros
For chapped and cracked lips

Dermocosmetics from the Pharmacy
Cons
Clinically proven to replenish moisture, smooth lines, and boost lip radiance over time, Cicaplast by La Roche-Posay Lip Barrier is one of the most trending lip balms this year. You can't go wrong with La Roche-Posay Lip Balm. You can use it for chapped and dry lips. It helps with eczema, contact dermatitis, weather change and many lip care issues. It is, overall, very easy to use and leaves lips feeling moisturised but not greasy or shiny. If you have a very dry lip for a long time or have serious skincare issues, consult a dermatologist to suggest the best treatment for your lip condition.
8. E45 Lips & Dry Skin Lip Balm
Best Value for Money Lip Balm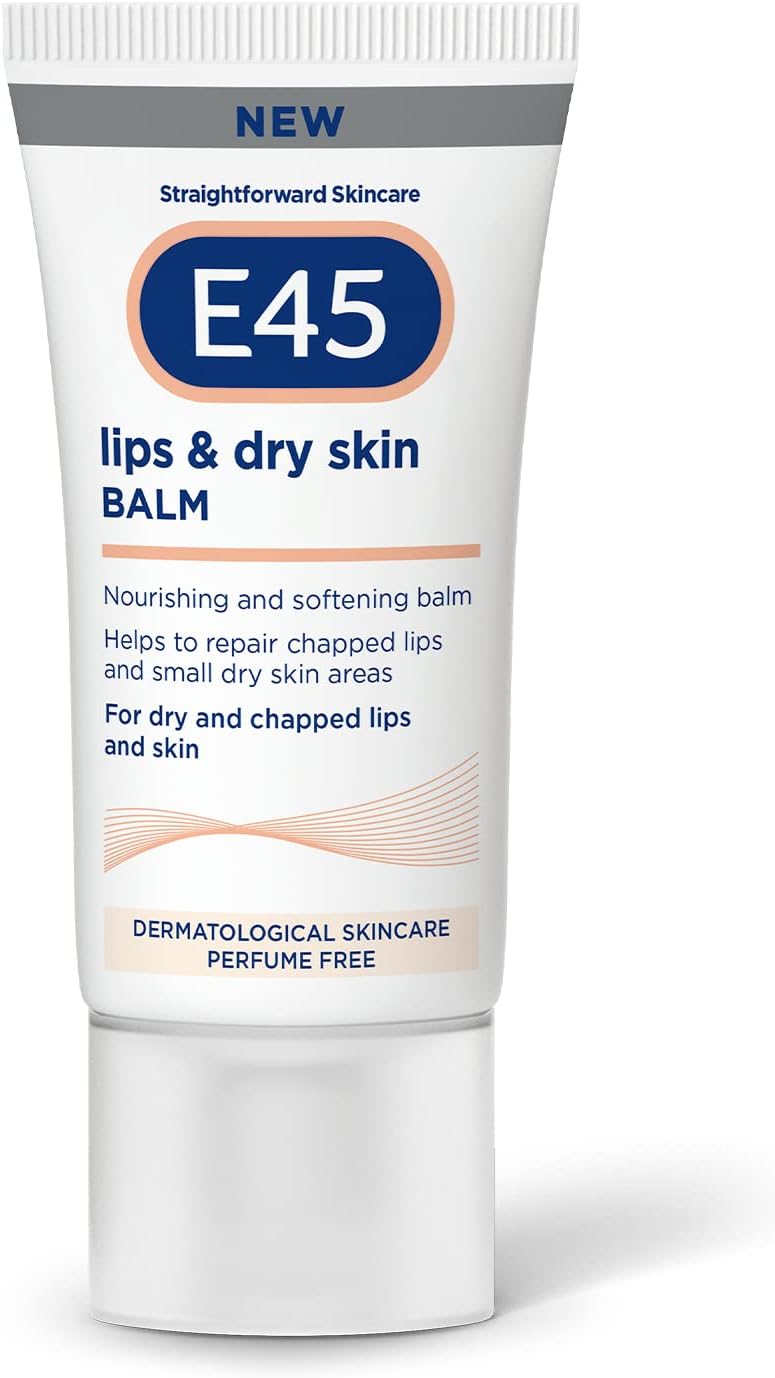 Pros
nourishes and effectively moisturises the lips

Great value for money

Has

Vitamin E

Helps to repair chapped lips
Cons
E45 Lips & Dry Skin Lip Balm is relatively cheap. It is excellent for Cracked Lips and Skin, and it has great value for money. I used it for one week and noticed a big difference in my lip texture and feeling. I find it a much larger amount of the product compared to other lip balms I tried before. It has quite a thick consistency but is easily applied on the lips. It can be used for skin, too, as it leaves the skin hydrated and supple.
9. Neutrogena SPF 20 Lip Care
Best Budget-Friendly Lip Balm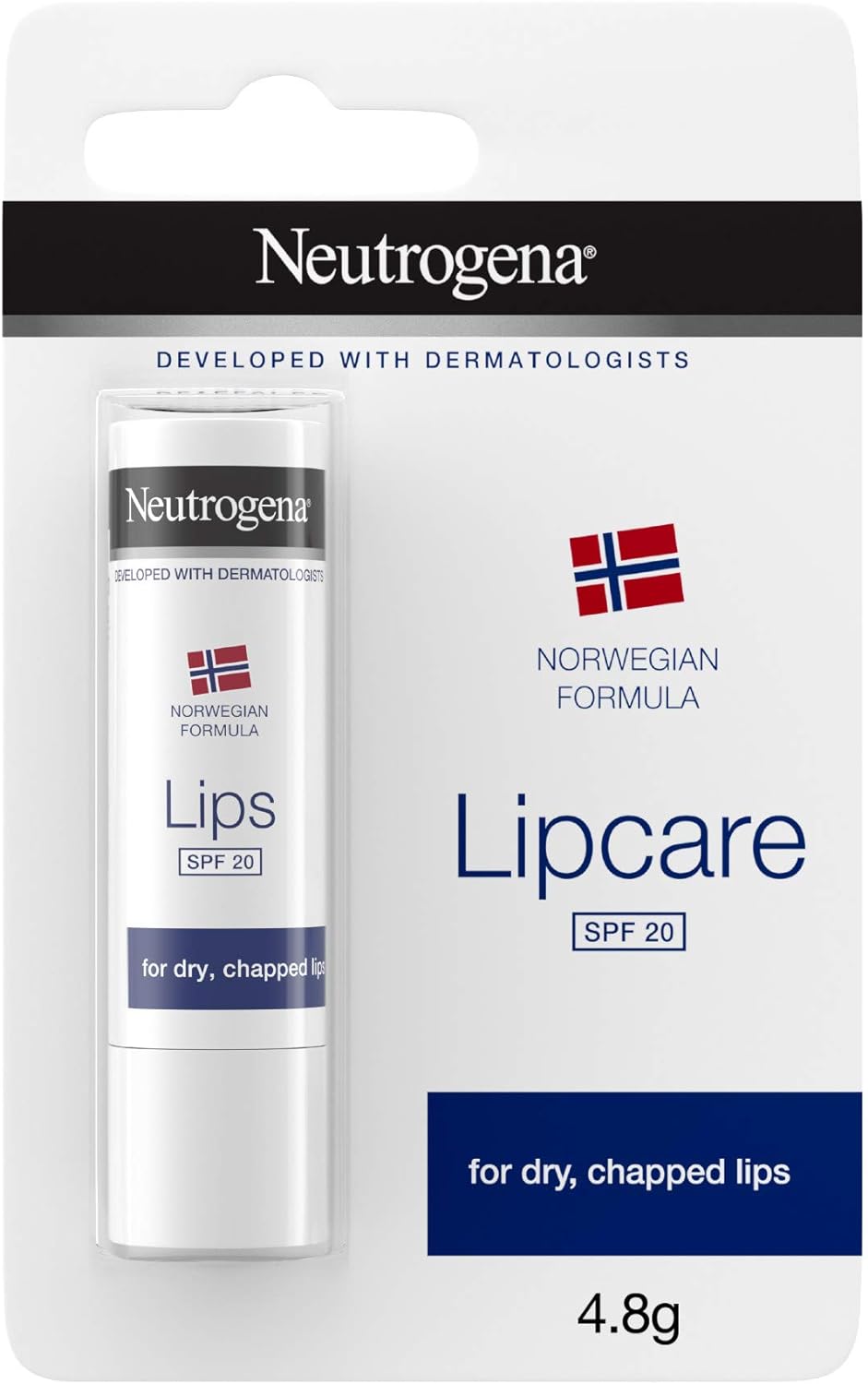 Pros
For dry and chapped lips

Non-greasy

Protests and hydrates the lips
Cons
Clinically proven to soothe and improve the appearance of the lips, Neutrogena SPF 20 Lip Care is easy to apply and lasts for long hours. It has great sun protection with SPF 20, which actually works. I find it much better than many other brands to protect from UV light, and it is quite cheaper than other dermatology-tested lip care treatments.
10. Burt's Bees Lip Balm Pomegranate
Best for Firmer Lips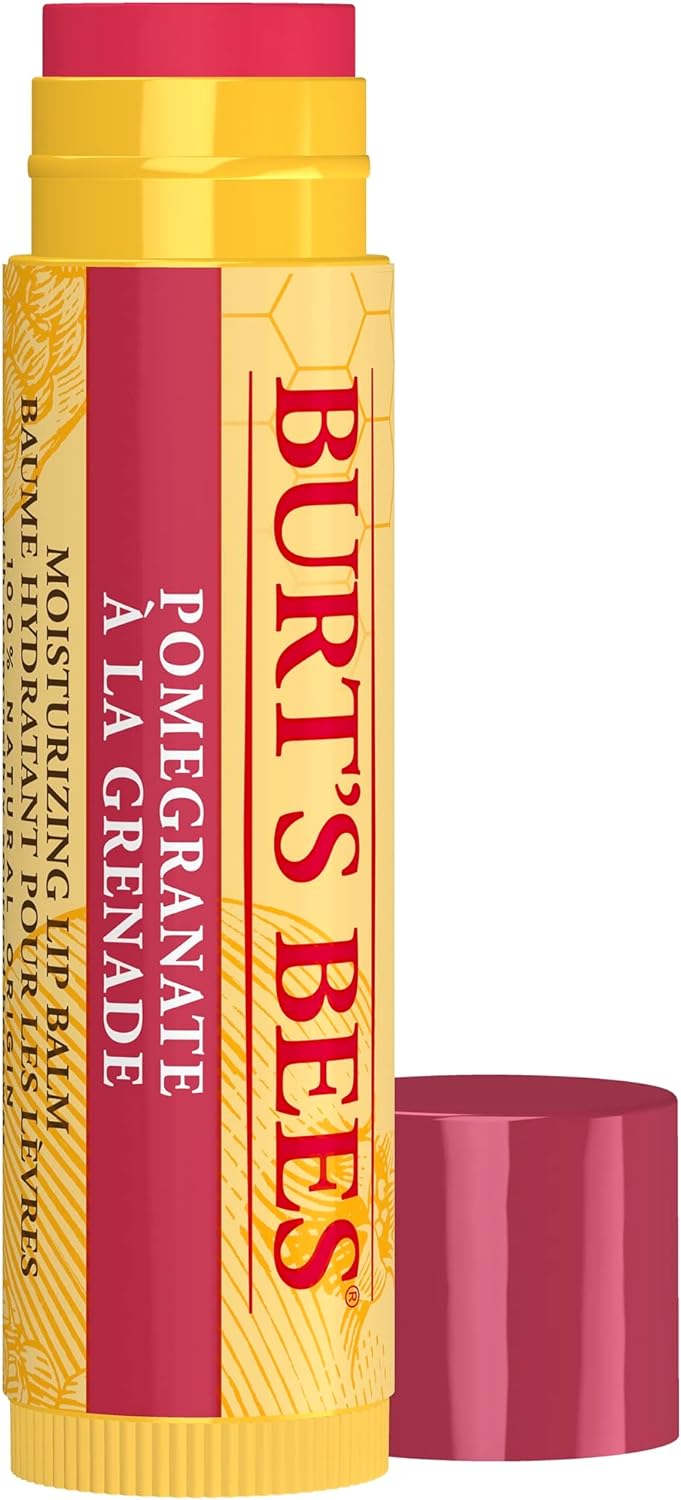 Pros
Moisturises the lips for a long time

100% natural origin ingredients

Nourishes and hydrates lips and prevents lips from drying out
Cons
Peppermint oil is a bit strong
Burt's Bee Lip Balm is a very popular beauty hack since 1991. It has many lovely flavours. We chose Lip Balm Pomegranate, which has a matte finish and improves the lip texture. It leaves your lips feeling firmer and suppler. I find it easy to use and cheaper online than buying it from the store.
11. Weleda Skin Food Lip Balm
Best for Long-lasting Hydration

Pros
Budget-friendly

Soothes and improves the appearance of the lips
Cons
Weleda Skin Food Lip Balm is very nourishing for dehydrated and chapped lips. It has many natural components such as chamomile and Calendula. It is made with natural oils and plant extracts and is suitable for vegans. I felt my dry lips improved after using Weleda Lip balm for two days. However, it is too greasy. I find it a bit expensive compared to other brands on the market.
12. EOS LIP BALM SWEET MINT
Best Natural Lip Balm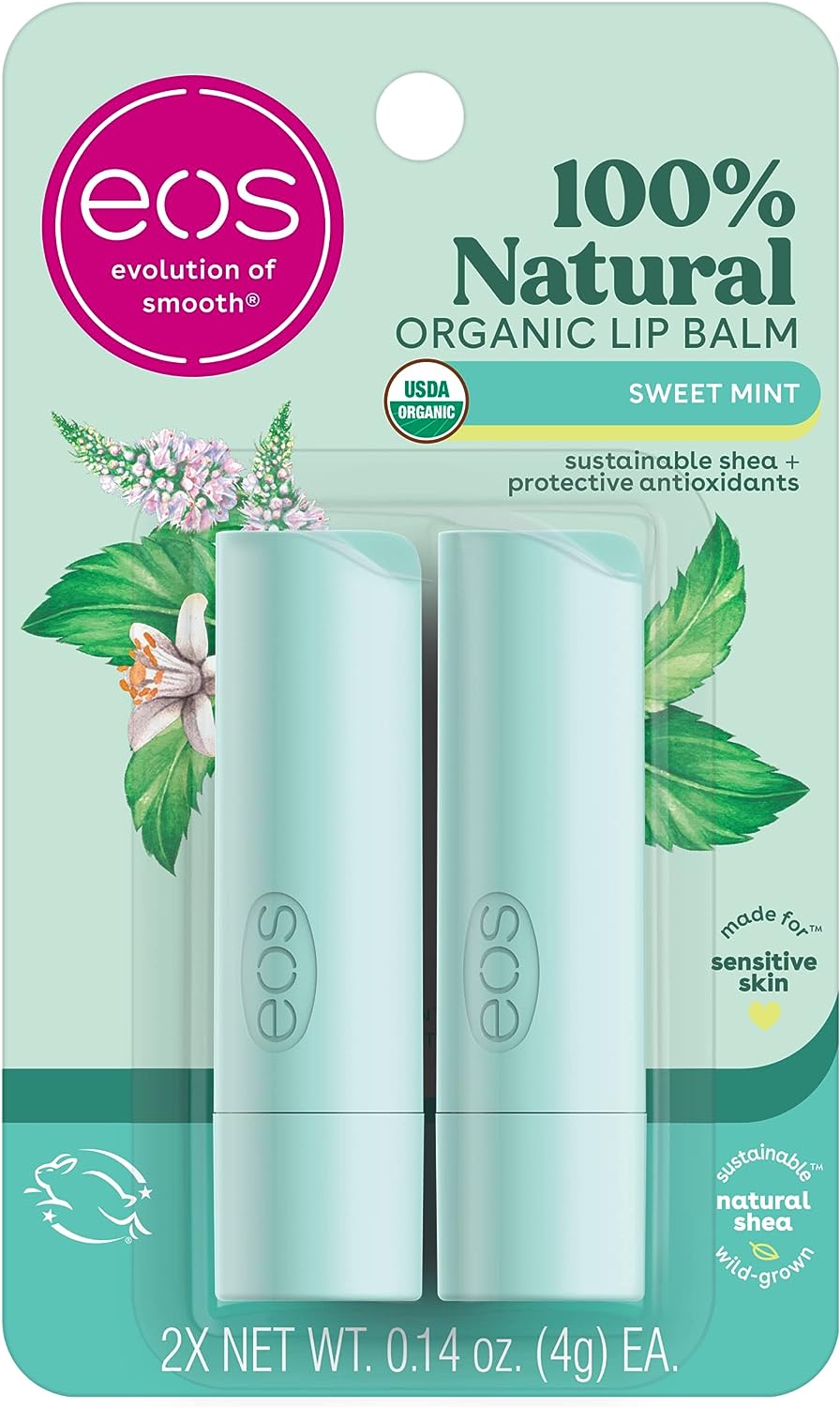 Pros
It has antioxidants that protect the lips

100% natural lip treatment

Suitable for sensitive skin
Cons
A good lip balm with mint flavour and colour is a must-have if you like refreshed lip balms. It is 100% natural and organic. The min flavour is easy to notice but not overpowering like many flavoured lip balms on the market. It provides a pleasant tingle and smells lovely. The moisture lasts for hours, making my lip texture soft and smooth. When it comes to lip balms, using 100% natural lip balm before removing your makeup makes it easier to remove your makeup without skin irritation. Lip balms help remove stubborn makeup like eye shadow and mascara. EOS products are dermatologist recommended giving you good quality for daily use.
For more skincare guides you can check the following:
FAQs
Is lip balm really better than chapstick?
It depends. Lip balm is better for hydration, and it contains natural ingredients. Chapstick is harder and waxier and includes various components, including petroleum jelly and wax. Lip balms are smoother than chapstick and feel more luxurious on the lips, while chapstick is stickier because of the resin. So, if you are looking for a product to hydrate your lips or to put on before lipstick, go for the lip balm. If you are looking for a barrier against harsh weather conditions, go for the chapstick.
Do any lip balms actually work?
Yes, lip balms are effective at moisturising and hydrating your lips. They also work on chapped lips and nourish your lips from the first try. Many people use lip balms, too, before removing matte lipstick to be easier to remove without irritation. Many lip balms have SPF to protect your lip from UV light. The best way to find a lip balm that actually works for you is to determine the issue you want to address by getting a lip balm. Many lip balms are dermatologically tested and 100% natural, so you can easily incorporate them into your skincare routine. You can use lip scrub twice a week and the lip balm 2-4 times per week or as needed to get radiant, smooth lips like the models easily and effortlessly.
Hello! This is Esraa Sheta, Beauty Editor and Pharmacist. I have been creating product reviews for over 7 years now. All the product reviews for BeautySkinReviews are unbiased. I carefully select the products and rigorously test them to ensure that the reviews are truthful and beneficial to customers. I'm confident that you will discover a wealth of valuable tips and tricks to elevate your skincare routine.