If your skin becomes very irritating or flushing after using your lotion, you may consider getting a cleansing oil for acne-prone skin. Cleansing oils remove makeup excess oil and prevent skin dryness. There is a myth that you shouldn't use "Oils" if you have oily skin, which is completely untrue. Many cleansing oils are pH balances, lightweight and softens your skin. Many of the oils on our list smell so good, too!
Meet The Expert
Dr Esraa Sheta is a pharmacist and beauty editor. She has over seven years of experience trying products for acne-prone skin, as she has acne-prone skin. She assists women in the United Kingdom in discovering the appropriate treatments for their skin, enabling them to embrace natural beauty and a radiant appearance every day
Let's discuss 13 expert-approved cleansing oils for acne-prone skin:
1. Ma:nyo Pure Cleansing Oil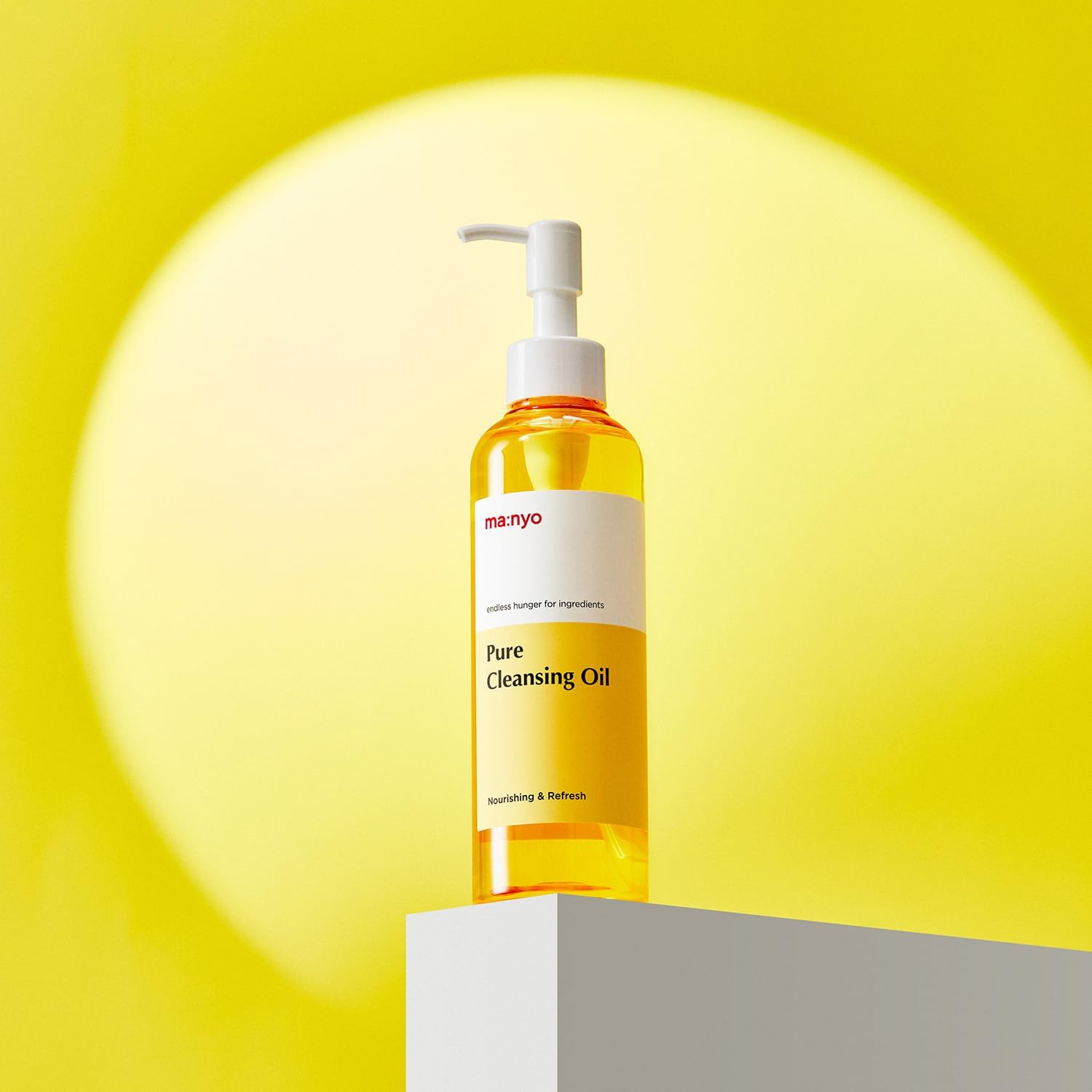 The Argan Kernel Oil moisturises the skin and reduces skin irritation. This a great cleanser for acne prone skin. It is rich with Antioxidants, Vitamin E and 14 Plant-derived Oils. It balances the skin's pH, and my skin feels so clean after using it.
2. [Beauty of Joseon] Ginseng Cleansing Oil

This potent oil cleanser deeply cleanses your skin. The Soybean oil removes all dirt, waste, and makeup residues that accumulate on the skin. It has Ginseng seed, known to help skin look younger by restoring its natural protective barrier. This product went viral on TikTok as the best cleansing oil to get glass skin using Korean products. I think it is worth the hype. It is suitable for both acne-prone and oily skin. However, storing it away from the sun would be best as the formula is very unstable.
3. Jurlique Nourishing Cleansing Oil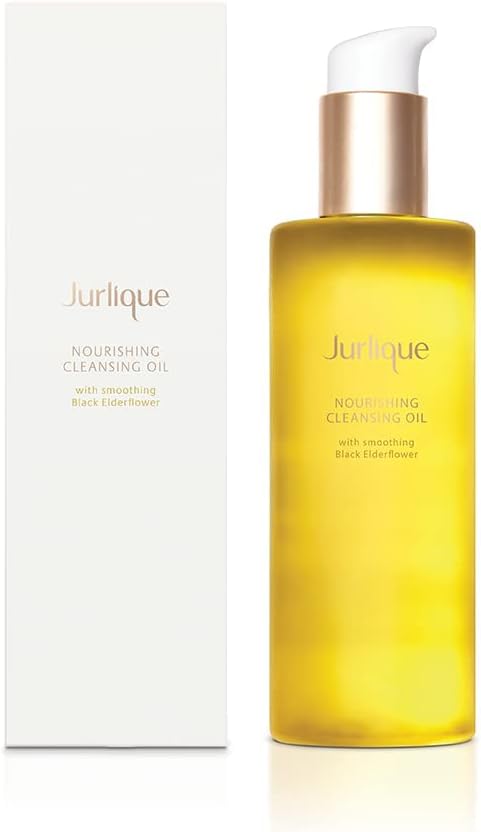 Glide this cleansing oil on dry skin to remove makeup and impurities effectively. It is a 100% natural product, and the best part is the smell of the farm-grown rosemary leaf extract, which is very lovely and calming. It feels incredible on acne-prone skin and doesn't strip any oil from the skin. Additionally, this oil-based cleanser is suitable for all skin types, not just acne prone skin.
4. Super Facialist Cleansing Oil

This nourishing formula with vitamin C and antioxidants quickly dissolves makeup, SPF & daily impurities. Once you apply Super Facialist Cleansing Oil to dry skin, adding warm water transforms oil into a light, milky texture to infuse the active ingredients into your skin and refresh your skin. What I liked most about this formula is that it is 100% natural with no parabens, cruelty-free and formulated with vegan-friendly ingredients.
5. ELEMIS Nourishing Omega-Rich Cleansing Oil

ELEMIS Nourishing Omega-Rich Cleansing Oil soothes, softens, and removes makeup and impurities effectively. 88% of users felt the product left skin feeling soft and supple. You only need 1-2 pumps for a full face of makeup removal. Apply the cleansing oil to your dry face first, then use warm water to activate it. The oil will melt into a luxurious milky lather that cleanses the skin. It is one of the best cleansing oils for acne prone skin as it is lightweight, and it is suitable for combination and dry skin, too. It is a bit expensive, but not bad, considering it is an ELEMIS product. You can incorporate it with ELEMIS Apricot Toner for Sensitive Skin for the perfect skincare routine.
6. Julep Vitamin E Hydrating Cleansing Oil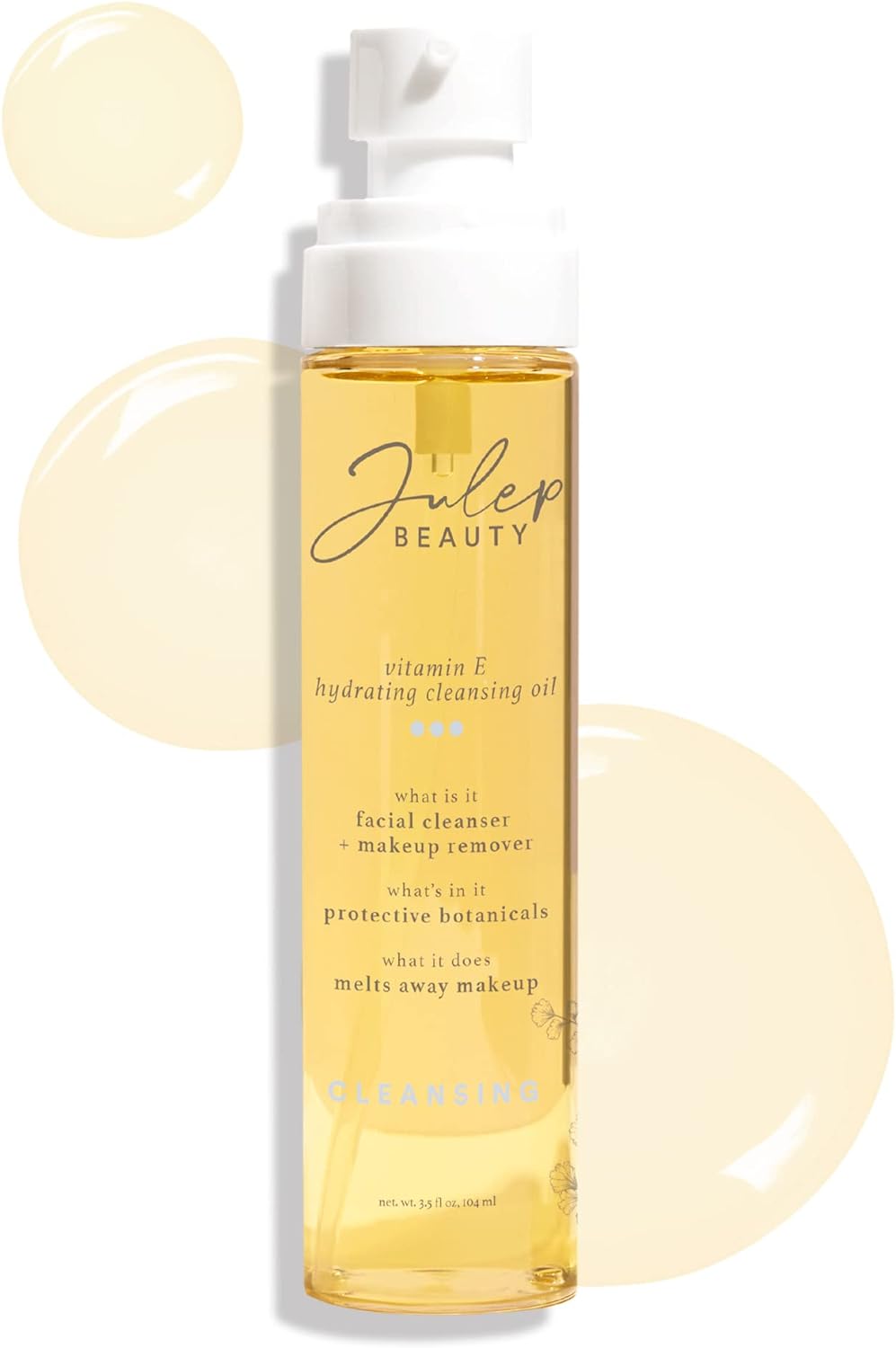 This formula hydrates cleanses your skin, and removes makeup all in one. If you like a simple skincare routine, it is a great choice for you. It is suitable for all skin types as it doesn't over-cleanse and doesn't cause break out. The formula contains Rosehip Seed Oil, Green Coffee Bean Oil, Grape Seed Oil, Grapefruit Peel Oil, Olive Oil, and Vitamin E ingredients which moisturise your skin without clogging pores.
7. Dermalogica Special Cleansing Gel
Glide this formula on dry to gently dissolve any lingering makeup and effectively cleanse impurities; once you add water, the oil transforms into a milky emulsion to infuse natural ingredients like vitamin E, rice bran, and rosemary.
8. Anua Heartleaf Pore Control Cleansing Oil

Deep clean your skin of breakheads and sebum using Anua Heartleaf Cleansing Oil. The rich formula combines 5 Alpha Avocuta, and Houttuynia Cordata extract to relieve dehydrated skin and temove excess sebum. It is very good for too sensitive skin.
9. PURITO From Green Cleansing Oil

Natural plant-based cleansing oil hydrates your skin without irritation. It is perfect for acne-prone skin, and it doesn't leave any oil residue after sitting on the skin. You can use it to remove makeup, sunscreen and excess oil. It is also effective on waterproof makeup.
10. Robyn Skincare Limitless Face Cleansing Oil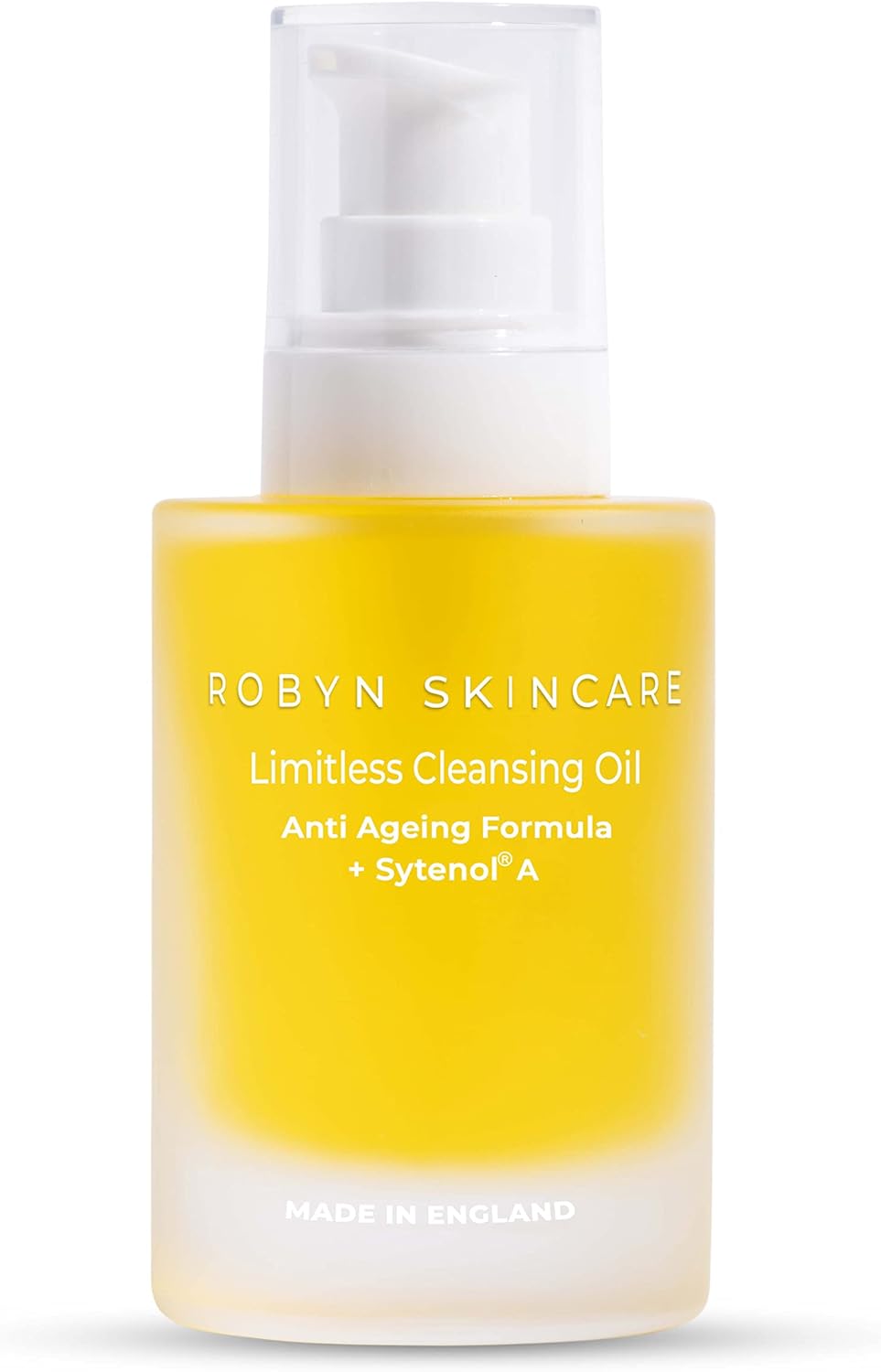 Robyn Skincare Limitless Cleansing Oil is made with advanced skincare ingredients that are 100% natural and clinically proven. It cleanses, hydrates, and regulates sebum levels without any adverse effects.
The three main ingredients are Watermelon Seed Oil, Camellia Seed Oil, and plant-based retinol Bakuchiol. It effectively and gently removes dirt, impurities, and makeup, leaving the skin feeling refreshed and soothing the signs of ageing
11. Curel Makeup Remover Cleansing Oil

An excellent choice for sensitive, acne-prone and dry skin. It removes makeup, mascara and sunscreen without heavy rubbing and without stripping your skin's natural ceramides. It provides optimal moisture retention.
12. Erborian – The Super Duo: Super BB Nude + Centella Cleansing Oil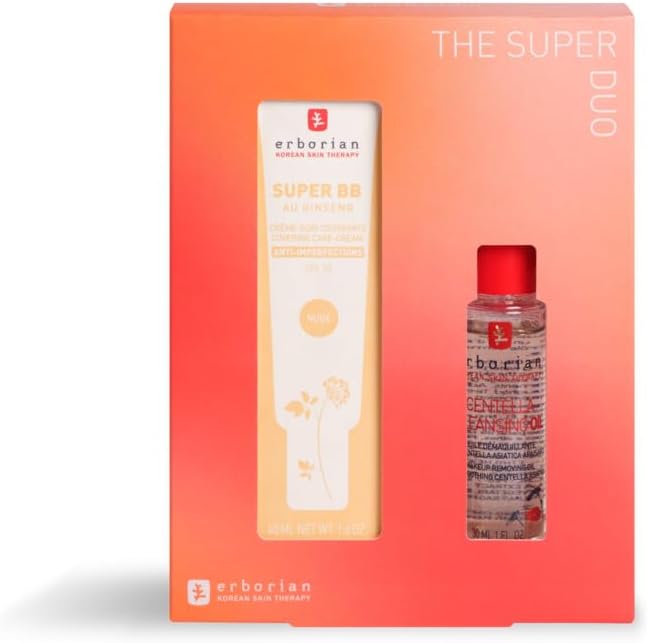 The Super Duo feels so good on the skin. SUPER BB provides medium conversation, and it has a high-quality finish. While Centella Cleansing Oil purifies your skin, and you can safely use it twice daily for optimal cleansing as it is very gentle on the skin. They go well together and look natural.
13. ELEMIS Cellutox Active Body Oil, Luxurious Cleansing Oil

ELEMIS Cellutox Active Body Oil is the best cleansing oil for the body. The lightweight, luxurious and powerful synergy of Sea Buckthorn, Sea Fennel, Lemon and Juniper essential oils. It is the perfect body detox! It smells so good, and my skin felt good after using it.
How do we choose the best oil cleansers?
At BeautySkinReviews, we try hundreds of skincare products and read many reviews from experts, dermatologists and actual testers. I'm a certified pharmacist, and I have a passion for skincare and helping people achieve the best skincare routine they need. All the products in our list are non-biased and only based on actual consumers' ratings, our own reviews and dermatologist-recommended picks for people with acne-prone skin types. I'm sure you will find the perfect cleansing oils for acne-prone skin in our list.
You may also be interested in my other guides for acne prone skin:
Hello! This is Esraa Sheta, Beauty Editor and Pharmacist. I have been creating product reviews for over 7 years now. All the product reviews for BeautySkinReviews are unbiased. I carefully select the products and rigorously test them to ensure that the reviews are truthful and beneficial to customers. I'm confident that you will discover a wealth of valuable tips and tricks to elevate your skincare routine.