Hair removal is a procedure that needs time and effort, in addition to the fact that its results do not last long, especially underarm hair removal.
That's what drives us to look for the best ways to remove hair in the underarm area. In this article, you will find out everything you want to know about methods and how to remove underarm hair. By following some simple steps, you will get a clean, soft, hair-free underarm area without any discomfort!
7
Ways to Get a Hair-free Underarm Area At Home
1. Waxing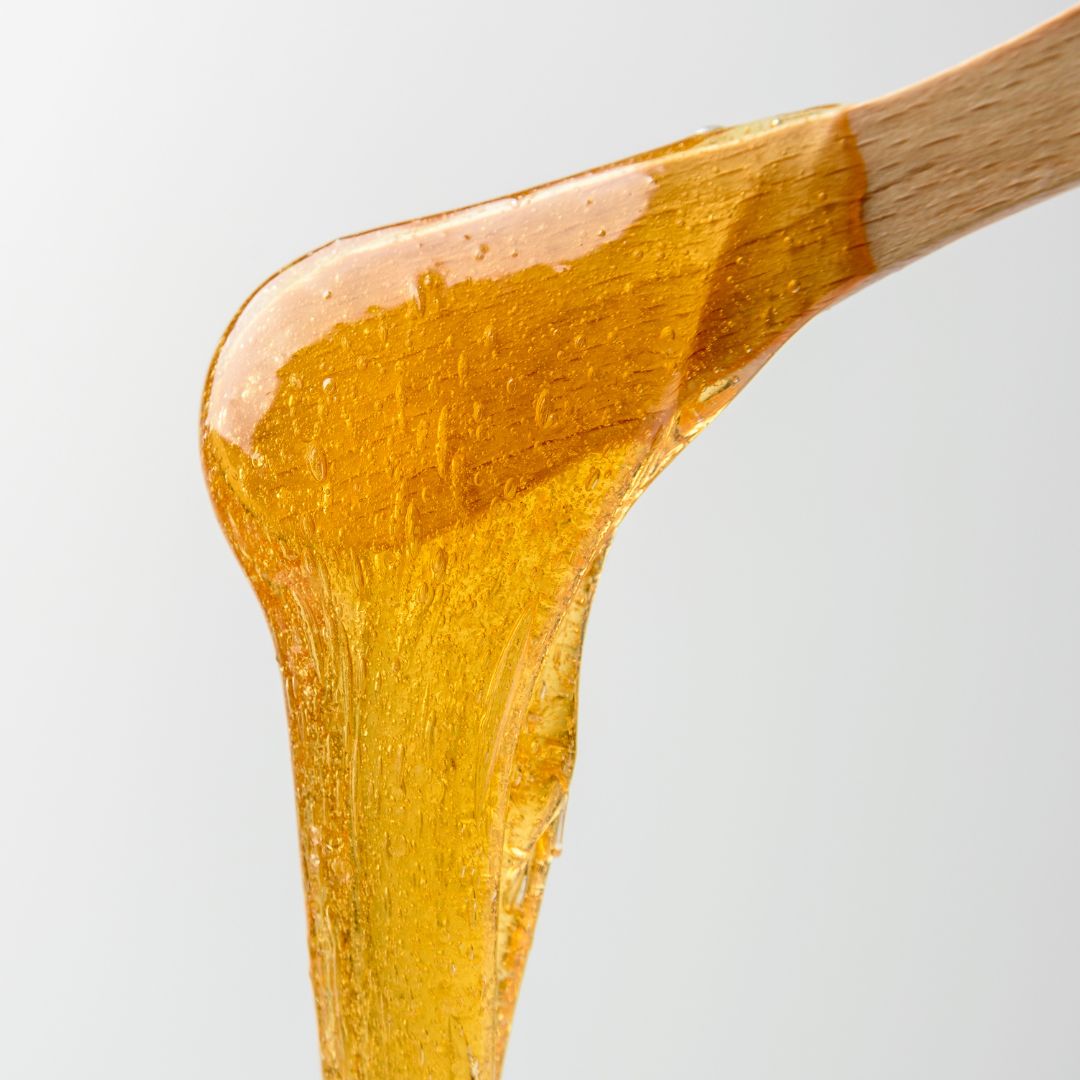 Waxing is one of the easiest and least expensive ways compared to the other. It is also an effective way to remove dead skin and excess body hair, which is not done by modern hair removal devices.
However, waxing may cause irritation and redness to the skin. It is, therefore, considered inappropriate for sensitive skin and can also cause pain during hair removal.
Pros of waxing:
With wax, your skin becomes softer,and underarm hair becomes thinner over time.

The results of waxing last for an average of 3-4 weeks.

Hair removal with wax is inexpensive and suitable for most types of skin.
Cons of waxing:
Waxing is a bit painful, but the pain is only instantaneous during hair removal.

Waxing can cause irritation and redness in the skin.

After removing hair with wax, the hair comes back to grow again, and it does not gradually disappear as with laser hair removal.
If you want to try wax, we advise you to try Veet Cold Wax Strips which will give you smoother skin for up to 4 weeks in minutes!
2. Shaving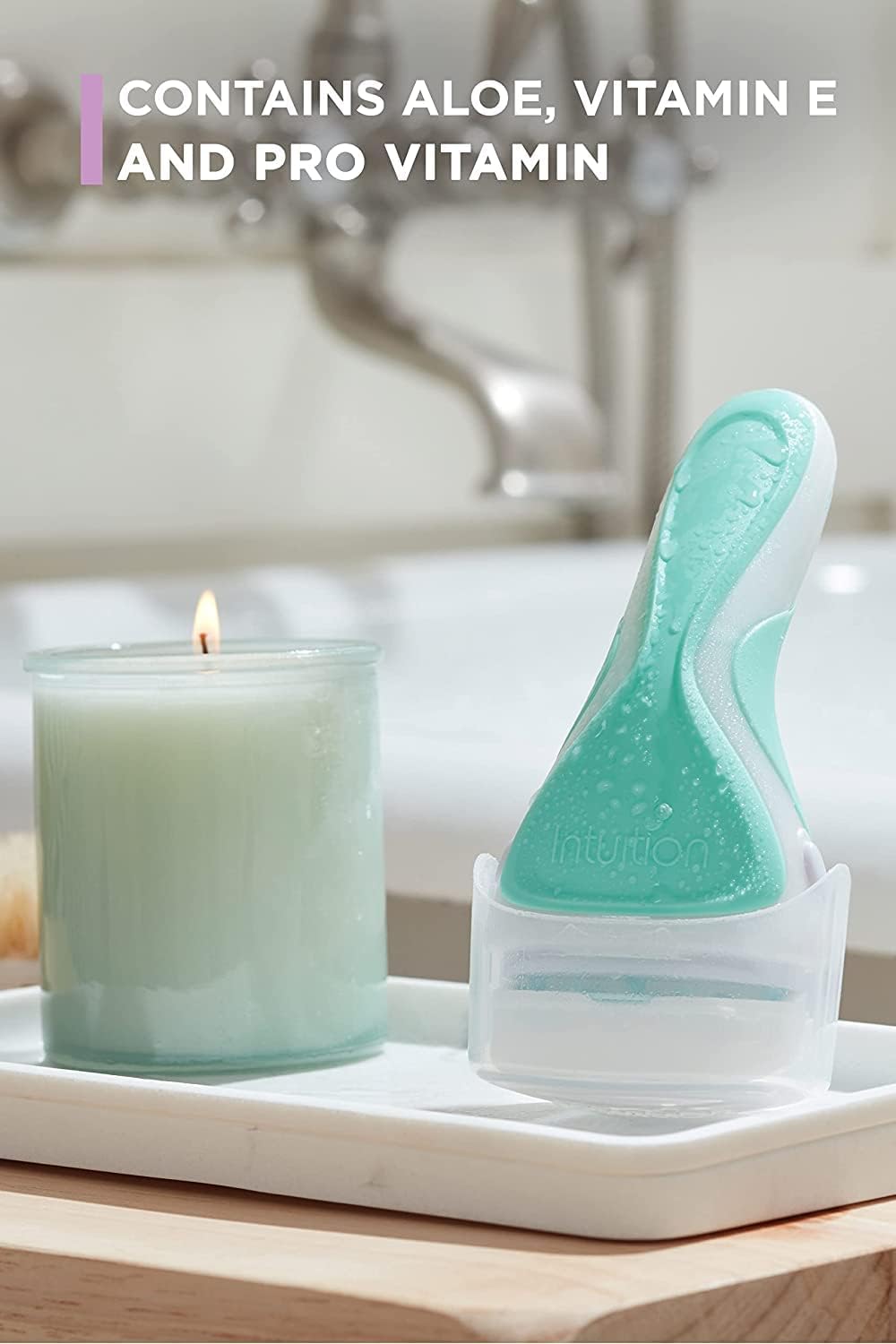 Underarm Hair grows very quickly, so we need an instant solution, and it can be applied at any time, which is, of course, shaving!
While shaving is painless and cheap. It can also cause injuries, and the hair will grow again.
Underarm shaving tips:
Skin cleansing before hair removal:

You should ensure the skin is well-cleaned before shaving.

Hair removal in the right direction:

You must know the direction of the correct hair growth and start removing it to avoid the appearance of annoying pimples on the skin's surface.

Do not apply chemicals to the skin after shaving

: The chances of inflammation, irritation and itching in contact with chemicals increase. Therefore, it's recommended to avoid perfume and skin care products containing chemical compounds, whether lotion or skin cream, after shaving.

Do not cover the skin after shaving:

The skin should not be covered immediately after shaving, as contact with the cloth of the skin causes further irritation and itching.
If you want to try underarm shaving at home, we recommend Amazon's best-selling Gillette Venus Deluxe Smooth Swirl and Wilkinson Sword Intuition Sensitive Care Blade which are Quick Easy to use, safe, perfect for travelling and no need for shaving foam.
3. Sugaring
Sugaring is a natural method of hair removal that leads to hair removal from roots.
How to remove hair with sugar:
A glass of sugar, two tablespoons of water, and a spoonful of lemon juice are mixed. Put the mixture in a saucepan on fire until it turns into a soft and coherent paste that is easy to roll on the skin.
Pros of Sugaring:
Remove hair from roots, and therefore you will enjoy hair-free skin for up to three weeks.

Getting smooth skin, like silk, is because Sugaring removes hair from the roots and also removes the layer of dead skin that usually covers the surface of the skin.
Cons of Sugaring:
It causes severe pain when removing hair.

Sugaring is difficult and takes great effort and takes a lot of time to prepare and use in removing hair from the body.

Sugaring can't be used on short hair.
If you don't want to make sugar wax yourself, there are store-bought sugar waxes like this from Nad's Sugar wax, which is easy to use, 100% Natural, and comes with 10 reusable 100% cotton strips!
4. Laser Hair Removal
If you are exhausted from waxing or want to get rid of excess hair forever without using the blade every week, Laser hair removal will undoubtedly be the perfect choice for you.
And for those who want to save the money they will pay in the beauty salon, a home laser device may be the best solution!
Pros of Laser Hair Removal:
Permanent hair removal:

In a few months, hair will gradually decrease in your body.

Kinder to skin and less painful:

The most that may happen after sessions is a mild redness or tingling of the skin, and there is also no chance of wounds or skin irritations.

Removing hair very quickly:

Simply laser sessions will save you a lot of time.
Cons of Laser Hair Removal:
Irritation and sensitivity:

Some irritation and allergy symptoms may appear on the skin after a laser hair removal session.

Skin tone change:

Skin may become darker or lighter after laser sessions, and this effect is often temporary.

Do not give immediate results:

Laser hair removal sessions don't provide immediate results, unlike all other hair removal methods.

Expensive: According to the other ways, Laser hair removal is the most costly.
Home laser devices are diverse and wonderful, we recommend you try the Silk'n Infinity device which is a smart and long-term investment, that will save you time and money.
5. IPL Hair Removal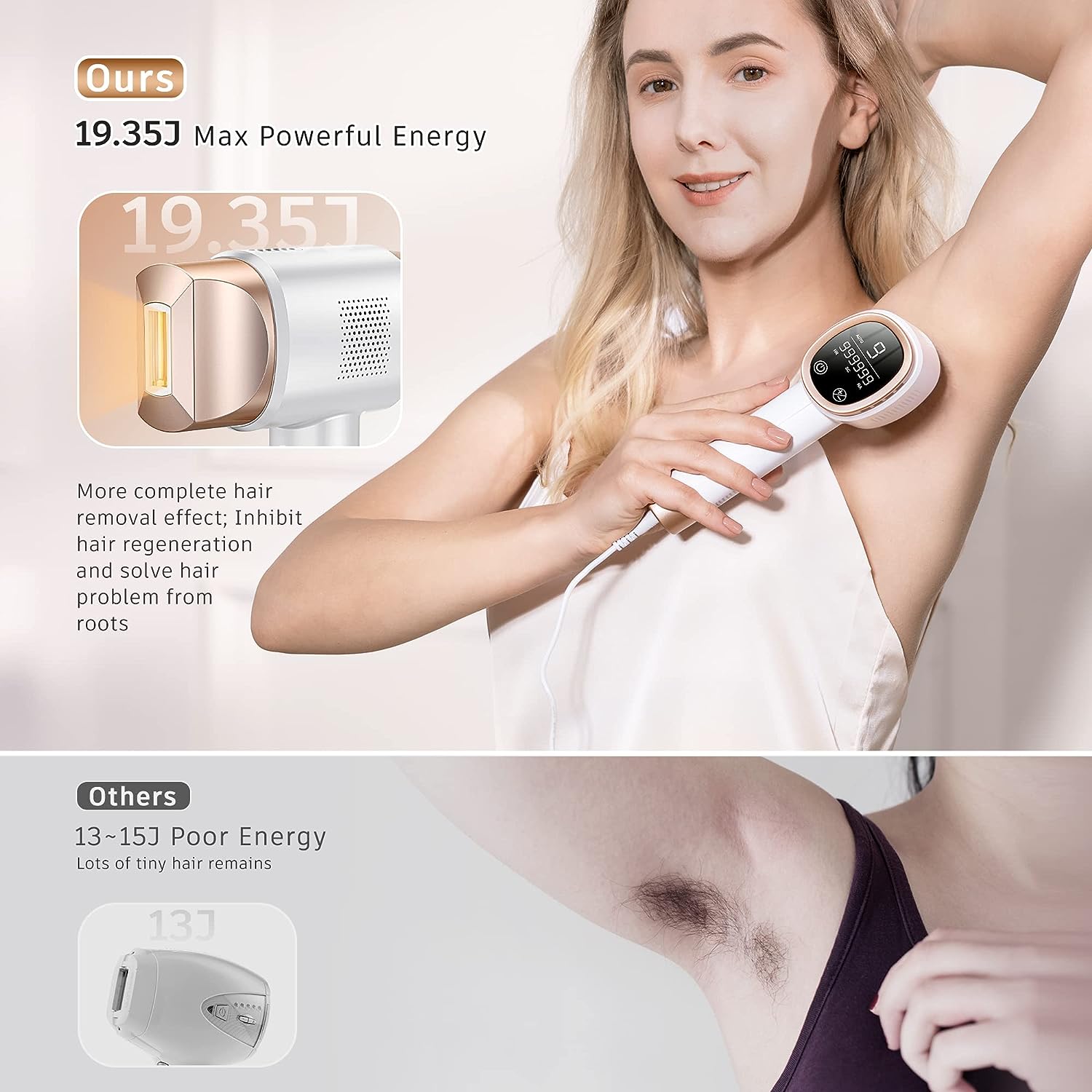 You might see some devices with "IPL" on them. What is it? The IPL devices are very similar to laser devices but they vary in wavelengths, IPL emits multiple wavelengths of light, while laser, on the other hand, emits only a single wavelength.
The main difference between IPL and laser hair removal devices:
Laser fits all skin tones but IPL does not fit dark skin tones.

IPLs are faster to remove hair because they target a wide area simultaneously.

IPL will help you get a pain-free experience while lasers will give you better results with simple pain.

IPL is more affordable and better for home use.
AMINZER IPL is the best seller of IPL Hair Removal devices on Amazon which comes with a 9 intensity levels to choose from!
6. Depilatory Creams
If you're tired of shaving and need an immediate and quick solution. Depilatory Creams will help you! And its prices are excellent and affordable as well.
These creams work by using chemicals that help break down and analyze keratin (the main ingredient of hair), thus weakening and quickly disposing of hair roots. There is no need to worry about the chemicals used in these creams, which are safe and authorized by the World Health Organization.
Removing hair with Depilatory Creams can cause irritation, sensitivity, or skin burns due to chemicals.
Note: If your skin is sensitive, you should do an allergy test 72 hours before using the cream.
Veet Pure Hair Removal Cream is Amazon's Choice for hair removal creams which gives you hydrated skin for up to 24 hours and smoothness for up to a week!
7. Epilating
Epilating hair removal is one of the best ways to help remove hair from roots and give you a long-term result of up to 4 weeks.
It is very similar to Wax, but it is better regarding hair growth. With Wax, you can only remove long hair, while with Epilating, you can remove the hair during its growth. Braun Silk-épil 9 Epilator and Philips Satinelle Essential Corded Compact Epilator will give you Hair-free skin that lasts up to 4 weeks!
Conclusion
Each of us chooses the most appropriate way for her and her skin! If you have time and money and want privacy, we advise you to use IPL or Laser Hair Removal to remove hair permanently. But if you wish for temporary solutions, Waxing, Sugaring, and Depilatory Creams will give you the desired result.