Must have K beauty products for everyday use you should try. Here you find my full review of the most trending Korean skincare products and the best deals online too.
I spent 4 months reviewing and testing the latest Korean beauty products in the United Kingdom to be able to recommend the best ones for daily use. This list includes products suitable for all skin types including very sensitive skin.
Must-Have Krean Beauty Products
1. NEOGEN DERMALOGY Bio-Peel Gauze Peeling Pad Collection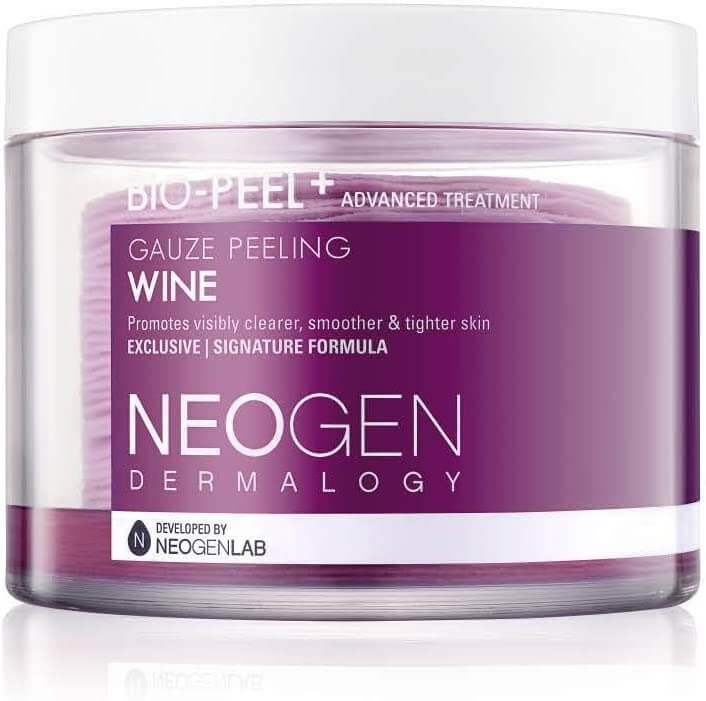 3 layers structure pad

100% pure cotton

Exfoliates the skin and removes dead skin cells

Moistures and refreshes the skin

Contains Resveratrol which is a powerful antioxidant extracted from red wine.
Smart peeing pad that exfoliates and cleans out impurities. It is a must-have Korean beauty product. As it contains antioxidants, it stops free radicals from damaging the skin and prevents skin ageing. You can use it twice a week for skin exfoliation as a part of your skincare regimen.
2. THEFACESHOP Rice Water Foaming Facial Cleanser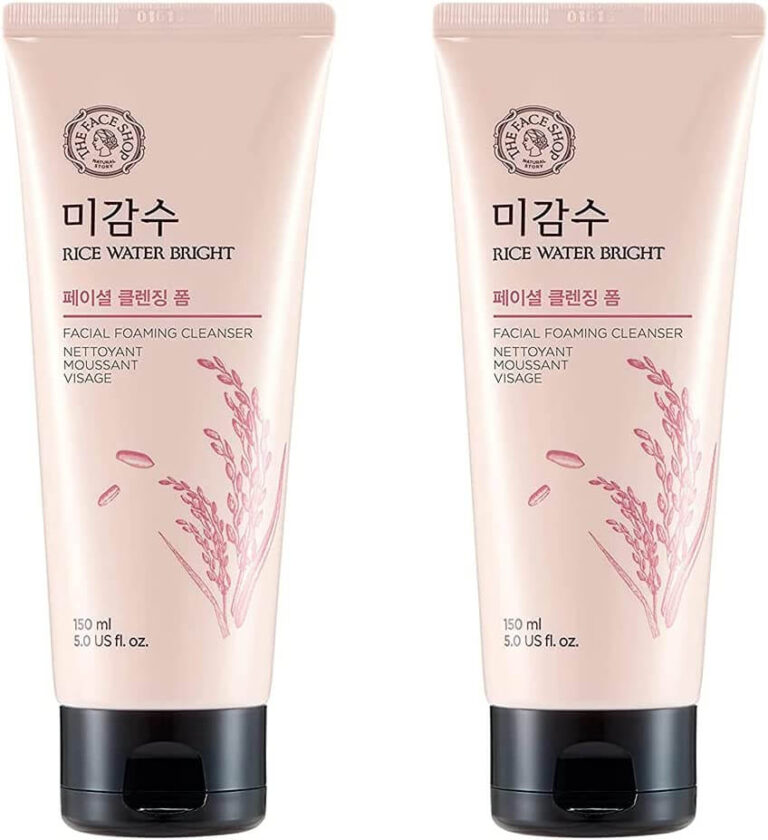 Gentle cleanser for Daily Face Washing

helps brighten and even out the skin tone

Rich in antioxidants and vitamins

Key ingredients

– rice and moringa oil
THEFACESHOP Rice Water Facial Cleanser is great for dry and sensitive skin. Testers said it works very well on sensitive to dry skin. Cleanser properly and fits easily in a skincare routine. For best results, use it before your facial toner to close pores after cleansing. The only ingredients of this cleanser are high-quality rice and moringa oil. I love that Korean beauty products are 100% natural and make my skin feel fantastic and healthy.
3. COSRX Ultimate Nourishing Rice Overnight Spa Mask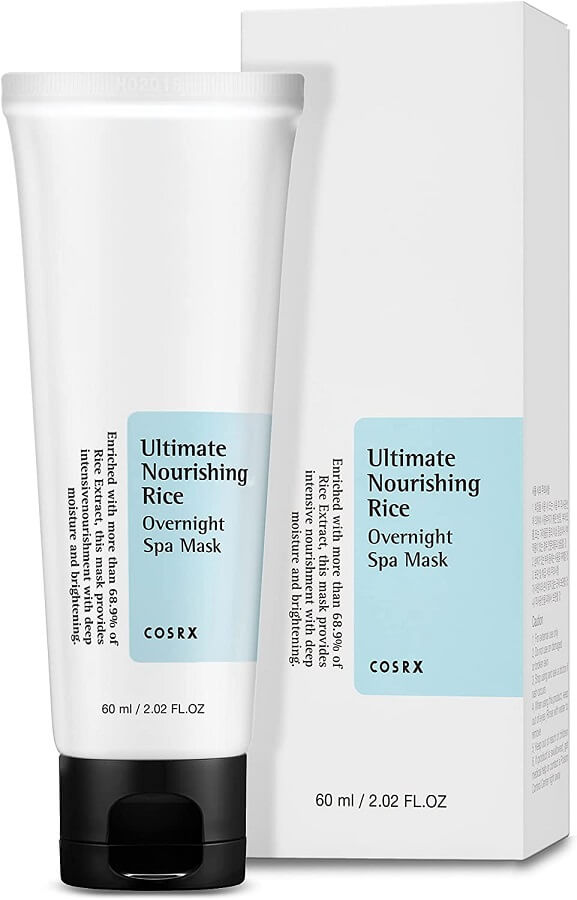 Ultimate nourishing overnight spa mask

helps soothe and calm irritated skin

Key Ingredient – 68% rice extract, which has been used for centuries as a source of skincare & 2% Niacinamide

formulated with skin-friendly ingredients

Free of parabens and cruelty-free
Rice has been loved by generations of skincare enthusiasts. I love that COSRX Ultimate Nourishing Mask contains both niacinamide and rice making it the ultimate solution for dry and exhausted skin. The best way is to apply the mask overnight, and the next morning, you'll wake up with a glow and shine. When your skin is resupplied, it will be ready for anything, just like you.
4. EUNYUL Daily Care Face Sheet Mask Pack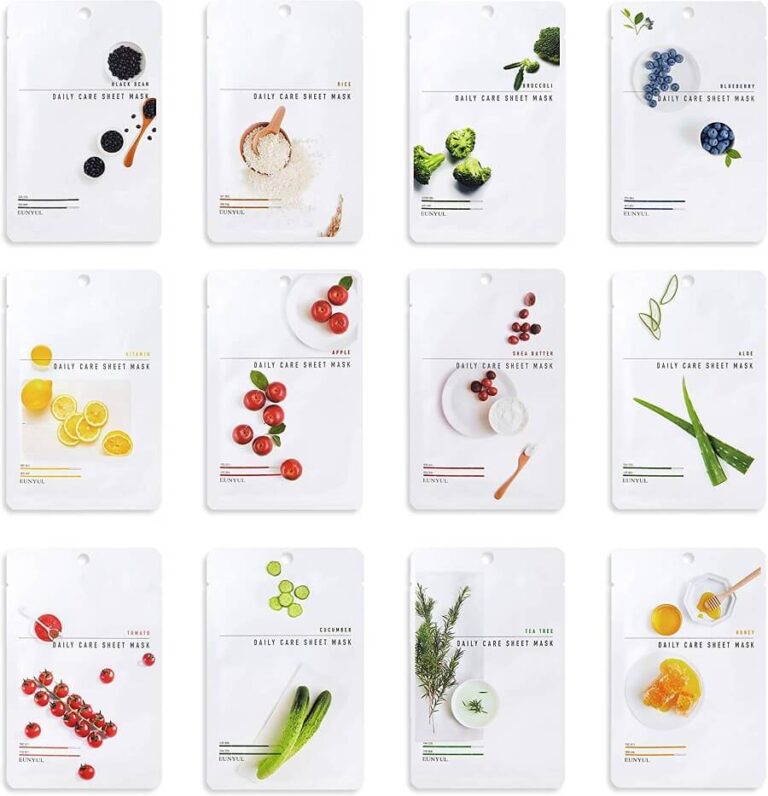 12 different types in one package

Made in Korea, cruelty-free

Great for daily skincare
These face masks are amazing! They are gentle on the skin. Put on a mask for 15 minutes and wait for the magic. The nutrient-rich ingredients fill the deep dry skin with rich moisture and nutrition. They have lovely light scents, and they are time savers. Great value and a good quality product.
5. Under Eye Mask, Grace and Stella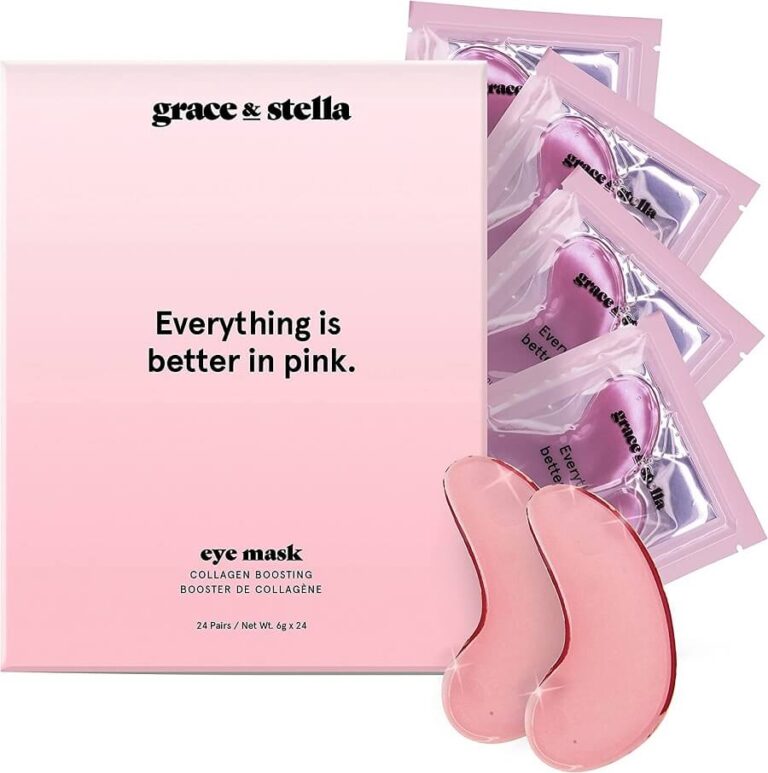 No more puffy eyes or inflammation

Cool Eye Depuffers for Women & Men

24 pairs, pink

Reduces dark circles and puffiness

Make your skin look younger

Decreases fine lines
Korean under-eye masks are the best for treating puffiness and bags under the eyes. They also help reduce wrinkles and make your skin younger and smoother. Under-eye skincare pads brighten your face, and they can fit easily in any skincare routine. For the best results, clean your skin before putting the under-eye pads then put the pads for 20 minutes. Discard the masks and massage the area under the eyes. No need to rinse your face after applying the pads.
6. Korean Clay Mask for Skin Care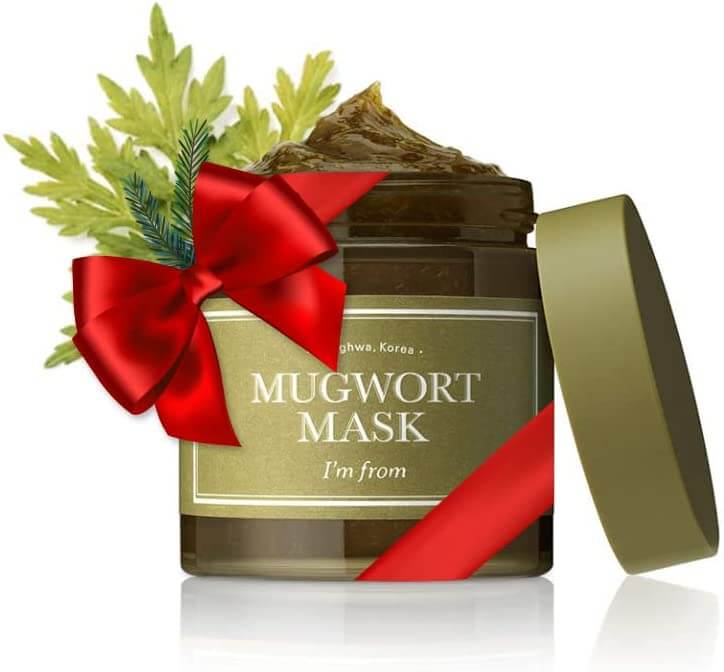 Absorbs excess oil

Nourishes your skin without irritation

Effective during breakouts

Restores skin pH

Dermatologically Tested

Includes an ebook guide

Best for oily skin
The Korean Clay mask detoxifies and purifies your face while leaving your it hydrated and moisturized. Like other must-have k beauty products, it is made of natural ingredients. This mask is formulated with a unique combination of 7 powerful superfoods: Avocado, Spinach, Blueberry, Spirulina, Tea Tree, Aloe Vera and Calendula. The Clay helps clean acne breakouts and detox your skin without causing skin inflammation or redness.
7. Korean Beauty (SRB) Rice Bran Enzyme Powder Face Wash and Scrub

Suitable for acne-prone skin

Key ingredient – Folic acid

Natural Korean beauty product

Gently exfoliates dead skin cells without drying skin out

Suitable for both genders
It has great value in quantity and quality. SRB Rice Bran Face Wash is a premium Korean beauty product you should try. This product contains more than 10X the amount of rice extract found in traditional rice water. It soothes the skin and clears impurities and dead cells. It also helps reduce the appearance of pores and tightens the skin. It will make your face look younger and brighter!
8. Ginseng Essence Water, Beauty of Joseon
Controls sebum production

Makes the skin bright and moisturized

Suitable for sensitive and dry skin

Great toner for everyday use
It contains 2% Niacinamide and 0.4% Adenosine, which help control sebum production and make wrinkles look less noticeable. Apply a few drops of Ginseng Essence water by gently patting your face after cleansing. The essence from Beauty of Joseon makes the skin look brighter and more even-toned.
9. MeMe Vitamin C Serum for Face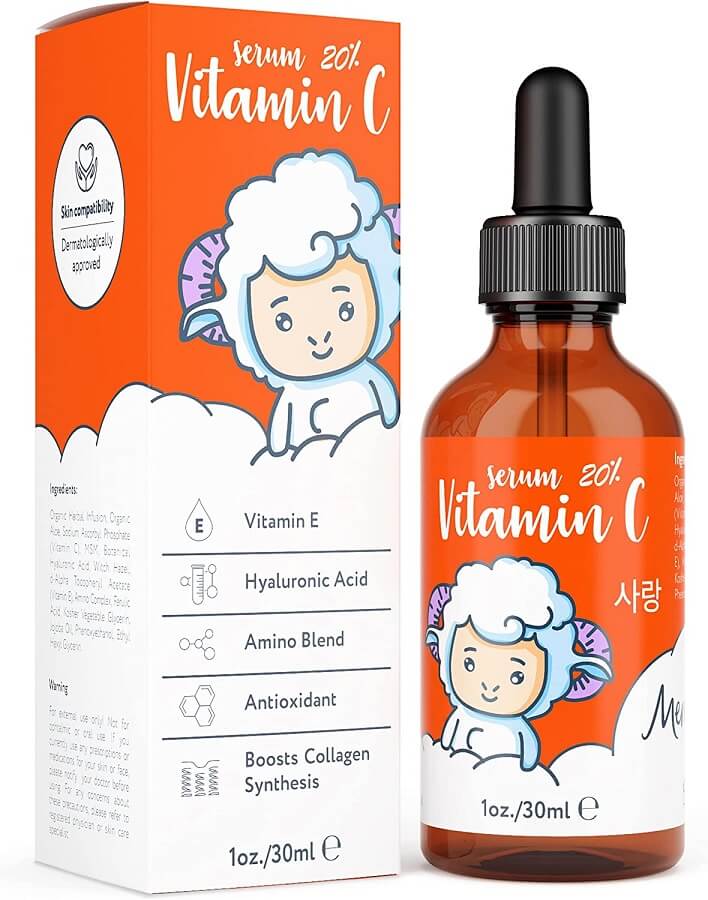 Works effectively on dry, normal and combination skin types

Key ingredients

– Vitamin e & c, hyaluronic acid, jojoba and retinol

Has good smell

100% Vegan, free of Cruelty, sulphates and GMO
This product from MeMe has high quality and is effective at rejuvenating the skin and boosting collagen production. It has premium quality so applying a few drops will be effective on your entire face and neck and let the serum completely dry. For best results apply MeMe Vitamin C serum twice a day. It makes the skin feel fresh and moisturized.
10. I'M FROM Mugwort Mask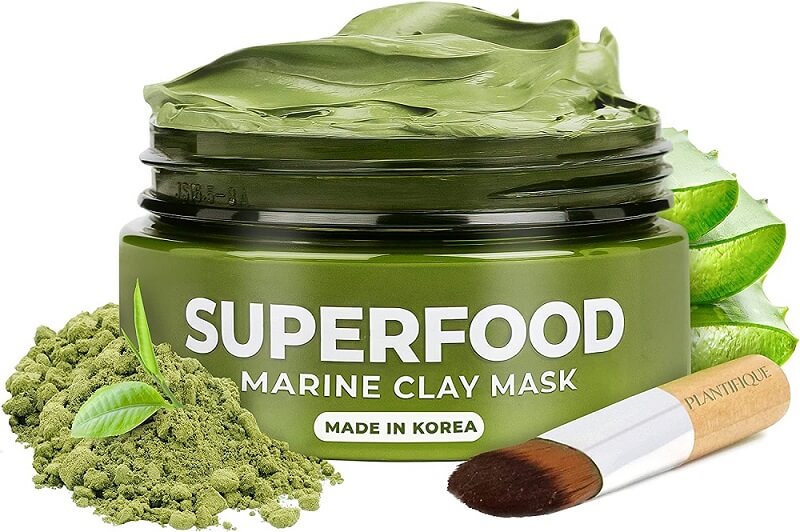 Suitable for sensitive skin

Calming for all seasons

Mugwort has anti-oxidant properties
It has 21.5% ground mugwort from Ganghwa Island, which calms and nourishes the skin. The reviews of this Korean beauty product are controversial. Either you love it or hate it.
11. Dots for Spots Acne Patches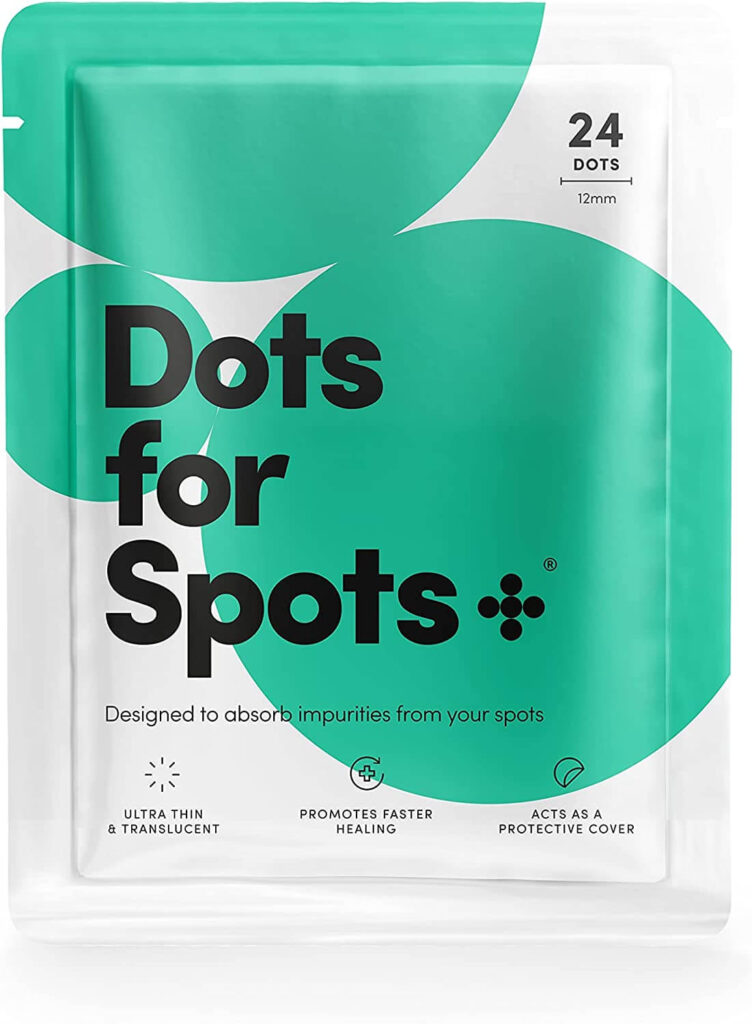 Easy to use

Designed for acne spots

Suitable for all skin types

Key ingredients – Salicylic acid, green tea and hyaluronic acid
The Dots for Spots Acne Patches is the perfect solution for managing breakouts. It is very easy to apply. Simply put it on the area affected and wait for the result. I like that its colour is similar to the skin so I can apply it and go out normally. The dots are gentle on the skin, with a hypoallergenic formula that is free from harsh chemicals. The Dots for Spots Patches work well, They are gentle and easy to use, so They are must-have K beauty products.
12. Lumin Men's Revitalizing Face Moisturizer Balm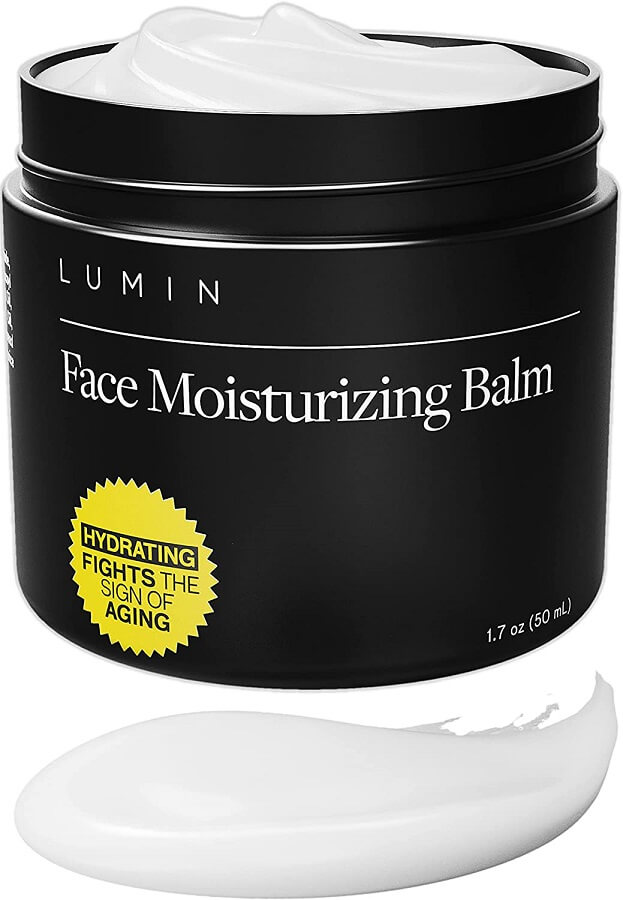 Deeply hydrates the skin

Hydrate and Repair Damage Overnight

Suitable for all skin types

Designed for men
the Lumin Men's balm reduces the appearance of fine lines and wrinkles, making it a good choice for men who are looking to address the signs of ageing. It is very easy to use. Gently apply Lumin Men's Moisturizer Balm over the face and neck after cleansing. Testers noticed a noticeable difference after using this product for a few months. It is easily absorbed by the skin and suitable for daily hydration. This balm is pricey, but it does work.
13. FOREO UFO Full Facial LED Face Mask Treatment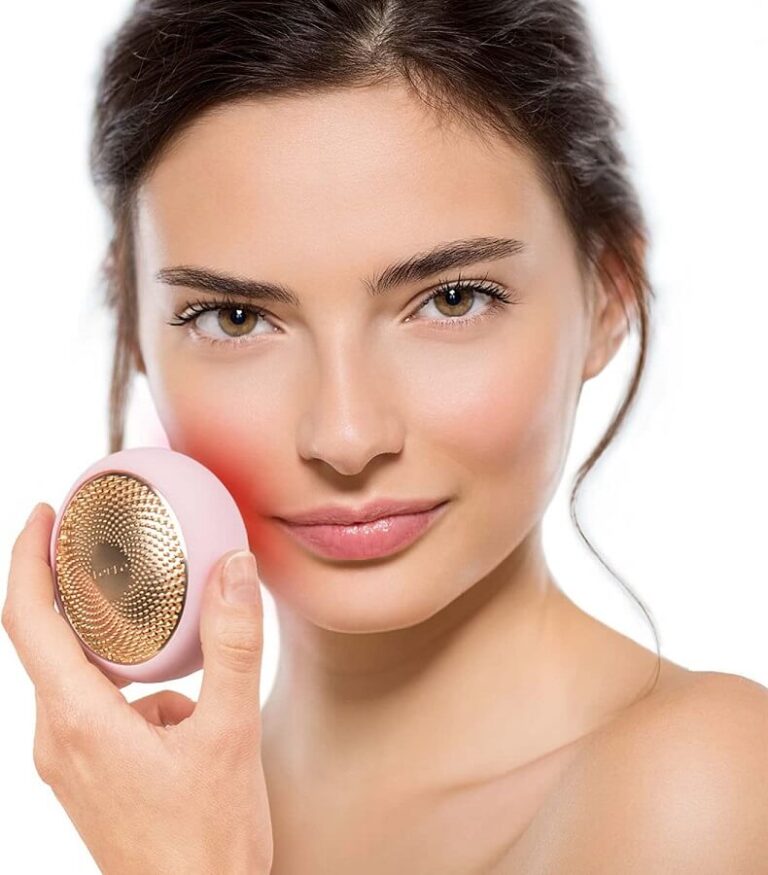 Combat and lightweight

UFO-Activated Mask Formula

Spa worth facial in just 3 minutes

The soft microfibre encloses nature's finest to unveil a luminous complexion after each treatment.
FOREO UFO LED face treatment is an amazing skincare device for applying face masks. It is very effective in hydration and treating dark circles. You can use it safely as it is made of medical-grade silicone. It is really quick, so it is perfect for the daily application of face masks if you don't have enough time. FOREO UFO LED face treatment is very easy to use and totally worth buying.
Other Korean Beauty Products:
Conclusion
I have shown you my list of Must Have K Beauty Products in the UK. The choice is based on my experience, the research I did about the products as a pharmacist, the experts' reviews of the products in addition to customers' reviews. This review is non-biased. If you have any products you want to review, please leave a note on the Contact Us page. I hope you found this guide useful, cheers.
Hello! This is Esraa Sheta, Beauty Editor and Pharmacist. I have been creating product reviews for over 7 years now. All the product reviews for BeautySkinReviews are unbiased. I carefully select the products and rigorously test them to ensure that the reviews are truthful and beneficial to customers. I'm confident that you will discover a wealth of valuable tips and tricks to elevate your skincare routine.