Best Korean Eye creams for dark circles: we all know that Korean skin care products are the best as they are natural and effective. Find the top 5 eye creams for removing dark circles and moisturising your skin.
Koreans care about their skin so much. And they also manufacture the best Korean eye creams for dark circles. We tested the products on the market and chose the best that have fast absorption and are effective in tone correction. You can easily add a Korean eye cream to your nighttime regimen.
1. Mizon Snail Repair Eye Cream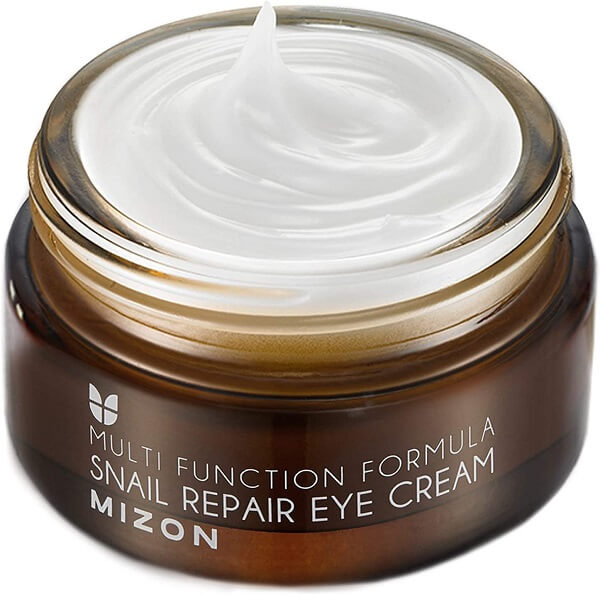 Multi-functional formula

Suitable for all skin types

Great for dark circles and wrinkles

It makes the skin smoother and treats puffy eyes
I love this product. It's fantastic for skin repair as it contains snail mucus 80%, which is natural and very refreshing. The snail mucus moisturises the area around the eyes without a sticky sensation at all. It effectively treats dark circles and corrects the skin around the eyes. The cream contains Adenosine and Peptides, which treat tiny and deep wrinkles really fast. I highly recommend this product for everyday use.
How to use
Make sure that the under-eye area is clean and dry.

Apply a small amount of the cream on the under eyes.

Tap gently around the eye area using your ring finger until the skin absorbs the cream.
Use the Mizon snail repair eye cream in the morning and night for the best results.
2. AHC Essential Real Eye Cream For Face

Suitable for all skin types, even sensitive skin

It erases the look of fine lines and dullness around the eyes

Removes dark circles and makes your face tone more even

Very gentle on the skin with a non-greasy finish

Born from luxury Korean aesthetic clinics
This Korean eye cream is suitable for use on your whole face, and it is formulated with Microsome technology. It doesn't only remove dark spots but also makes your entire face youthful and shiny. AHC Eye cream is based on Korean beauty practices and has unique proteins and vitamin blends that make your skin look healthy, glowing, and skillfully taken care of. I loved the scent of it, and it felt lovely under my eyes. It moisturises the skin and doesn't irritate sensitive eyes. It has excellent value for money, and the amount of the product is perfect. I highly recommend it.
How to use
Apply the cream to your T-zone

Apply small dots of the AHC Essential natural eye cream under the eyes.

You can also apply the cream on your cheeks, laughter, and chins. Massage your face until the cream is fully absorbed.
3. MIZON Snail Repair Eye Cream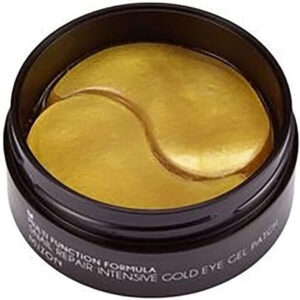 Treats dark spots and puffiness

Contains 80% snail mucin.

Absorbed quickly by the skin

Hydrates and nourishes the under-eye area

Suitable for all skin types
MIZON Snail Repair eye cream is the best Korean eye cream for dark spots. It contains 80% snail mucin, nourishes the skin, sounds the eyes, and treats dark circles. It is very trendy now on TikTok, and it works. The formula revitalises the under-eye skin appearance. It reduces fine lines, wrinkles, sagging and dryness. It is excellent for the prevention of ageing signs and skin nourishment overall.
4. Lumin Men's Dark Circle Defense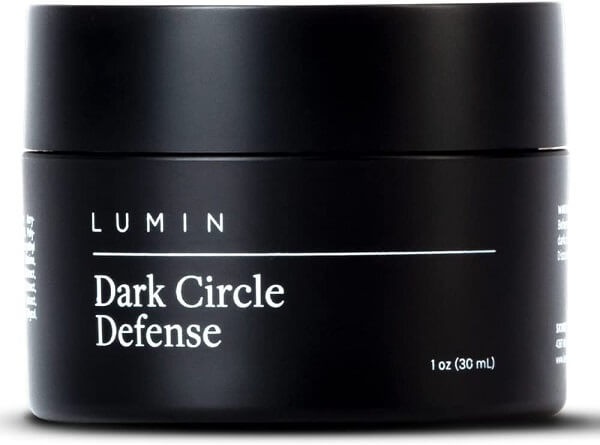 Refresh the skin and brighten dark circles overnight.

Removes fine and deep lines under the eyes.

Caffeine promotes the formula's effectiveness and constricts blood vessels to prevent unsightly dark circles.
You can use Lumin Men's dark circle defence cream to avoid "you look tired" again. It is 100% natural, a bit pricey, but worth it. It is Korean-made and Effectively Formulated. They take great care when creating their formulas to ensure maximum performance. Under-eye bags can be reduced in size by applying anti-inflammatory components, including ginger, green tea, and liquorice root. Niacinamide (Vitamin B3) also significantly strengthens and fixes unattended under-eye problems. The only downside about this product is the quantity for the price.
5. Erborian BB Eye Cream And Concealer – Smoothing Eye Cream And Concealer

Suitable for all skin types

BB Eye cream for colour correction

Smoothes the under-eye area

Item form: Gel

The main ingredients are yeast extract, vitamin E and purslane

It has an antioxidant and anti-inflammatory effect on the skin

It contains yeast extract, which is anti-dark spots and anti-puffiness.
Erborian BB Cream And Concealer is among the best Korean eye creams for dark circles. This Erobian BB Eye cream is a 3-in-1 treatment for the eye. It nourishes the skin and works as a concealer at the same time. It is the first tinted anti-dark circles eye contour. Erobrian Korean Eye cream also gives you the baby skin effect. It gives you medium coverage under your foundation. I loved it; it is a very light BB eye cream, with slightly smooth bags and dark circles. I will definitely use it again. Check Also: 5 Best Korean Eye Creams to Look Younger
How to use
Apply the gel using your fingertips. Smooth the gel slightly all around your eyes. You can use it alone or as a medium-coverage makeup base before applying your foundation.
FAQs
What do Koreans use for under eyes?
Most Koreans follow the same skincare routine for under-eye areas. They use an ice cube, put it in a plastic bag, and move it gently on the skin under the eyes to prepare the skin first.

After that, they put on under-eye masks to help keep their under-eyes hydrated at least once weekly.

Apply eye cream that contains hyaluronic acid and collagen to protect from ageing signs.

Use a circular motion to ensure the skin absorbs the cream well.

The under-eye area is fragile and delicate. That's why applying sunscreen in this area is very important before going out on sunny days.
Do Koreans use eye cream?
Yes. they apply eye cream containing collagen, hyaluronic acid and vitamins twice weekly. They use the cream suitable for their eyes in circular strokes and then put the moisturiser. Before going out, they apply sunscreen under their eyes and cover their faces to protect them from ageing signs and skin damage.
Conclusion
Best Korean Eye Creams for Dark Circles are effective and 100% natural. Knowing the reason for your dark circles will help you choose the ones that will work best for you in considerably reducing their appearance. We do have a few favourites from this list, though. AHC Essential Real Eye Cream for Face moisturises skin while minimising the look of fine lines and dullness, leaving it soft and smooth.
Hello! This is Esraa Sheta, Beauty Editor and Pharmacist. I have been creating product reviews for over 7 years now. All the product reviews for BeautySkinReviews are unbiased. I carefully select the products and rigorously test them to ensure that the reviews are truthful and beneficial to customers. I'm confident that you will discover a wealth of valuable tips and tricks to elevate your skincare routine.