Experts told us which under-eye patch is best for dark circles and treating skin dryness and eye puffiness. Eye masks are shaped to fit the area under the eyes easily. They stick around nourishing the skin. Most under-eye patches are suitable for all skin types, including very sensitive skin, as the skin in this area is delicate and sensitive.
We consulted dermatologists about the best under-eye patches in addition to making our research and reading customers' reviews to choose the best products for dark circles and puffiness.
What Are Under Eye Patches Types?
There are 3 types of under-eye patches:
Humidifiers

– contain hyaluronic acid or niacinamide. This type of under-eye patch hydrates the skin and makes it look refreshed. It temporarily softens the appearance of eye bags and dark circles.

Occlusives

– contain petroleum jelly, glycerin or similar active ingredients. They work as a skin barrier locking the moisture and keeping your skin well-hydrated.

Emollients

– contain triglycerides, squalane or other similar ingredients. They work by filling in open spaces between the cells of the skin. You will feel your skin smoother and soft after using emollient under-eye patches for a while.
List of Best Eye Patches for Dark Circles
1. 24K Gold Under Eye and Forehead Patches – 26 PCS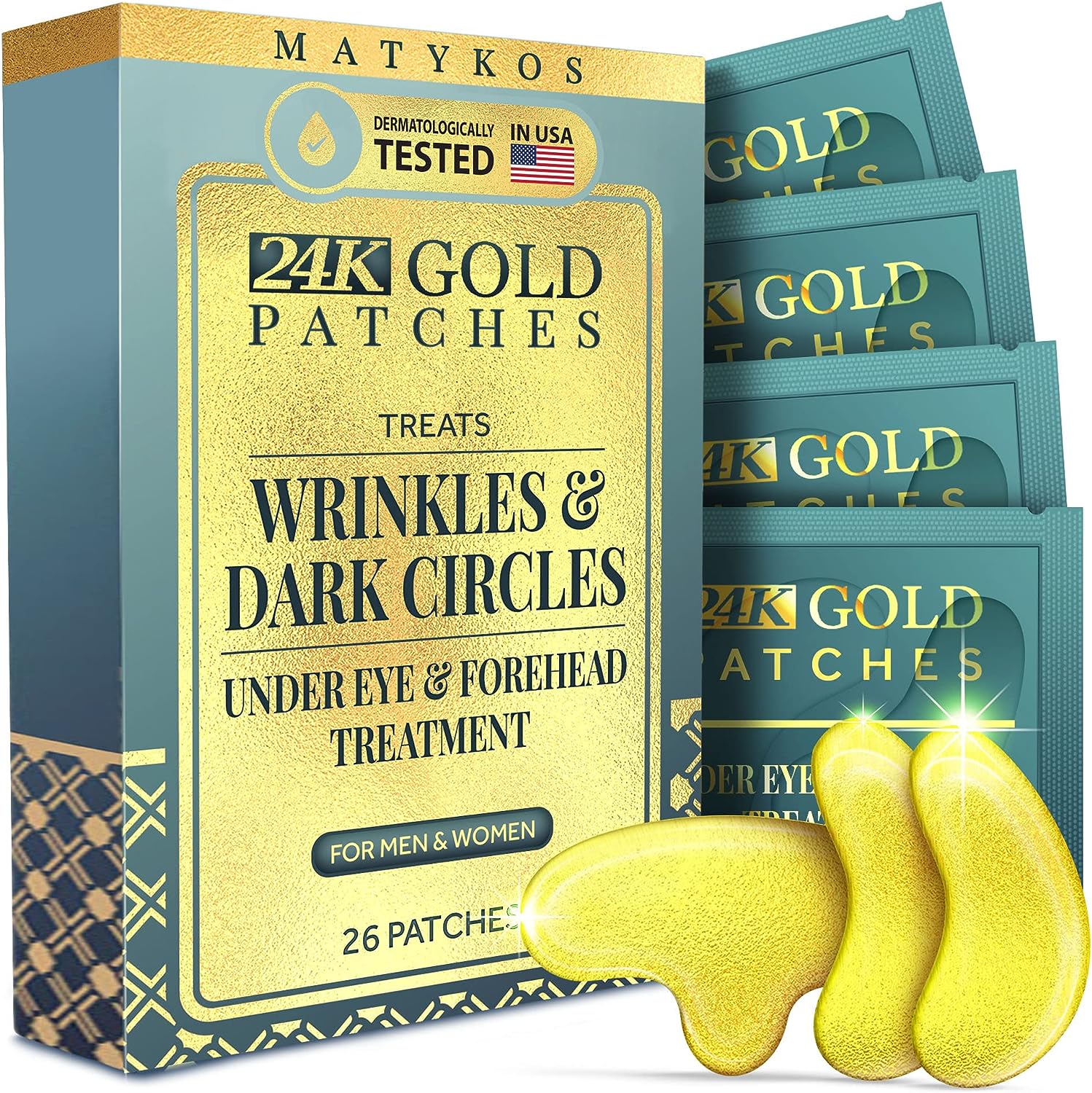 Suitable for all skin types

Can be used for treating puffiness, dark circles and anti-ageing

Contains Collagen and Hyaluronic Acid

Brand

Matykos

Very refreshing under-eye patches

26 PCS
These eye patches are very effective and have high quality. They stick well and don't slip. And online reviews love it! Most people noticed massive improvement after using it for a month. It is made of an organic recipe that softens wrinkles and improves the skin overall elasticity and softness. It helps with collagen production without alcohol or fragrance.
2. Talika Eye Therapy Patch Refill – Instant Smoothing Eye Patch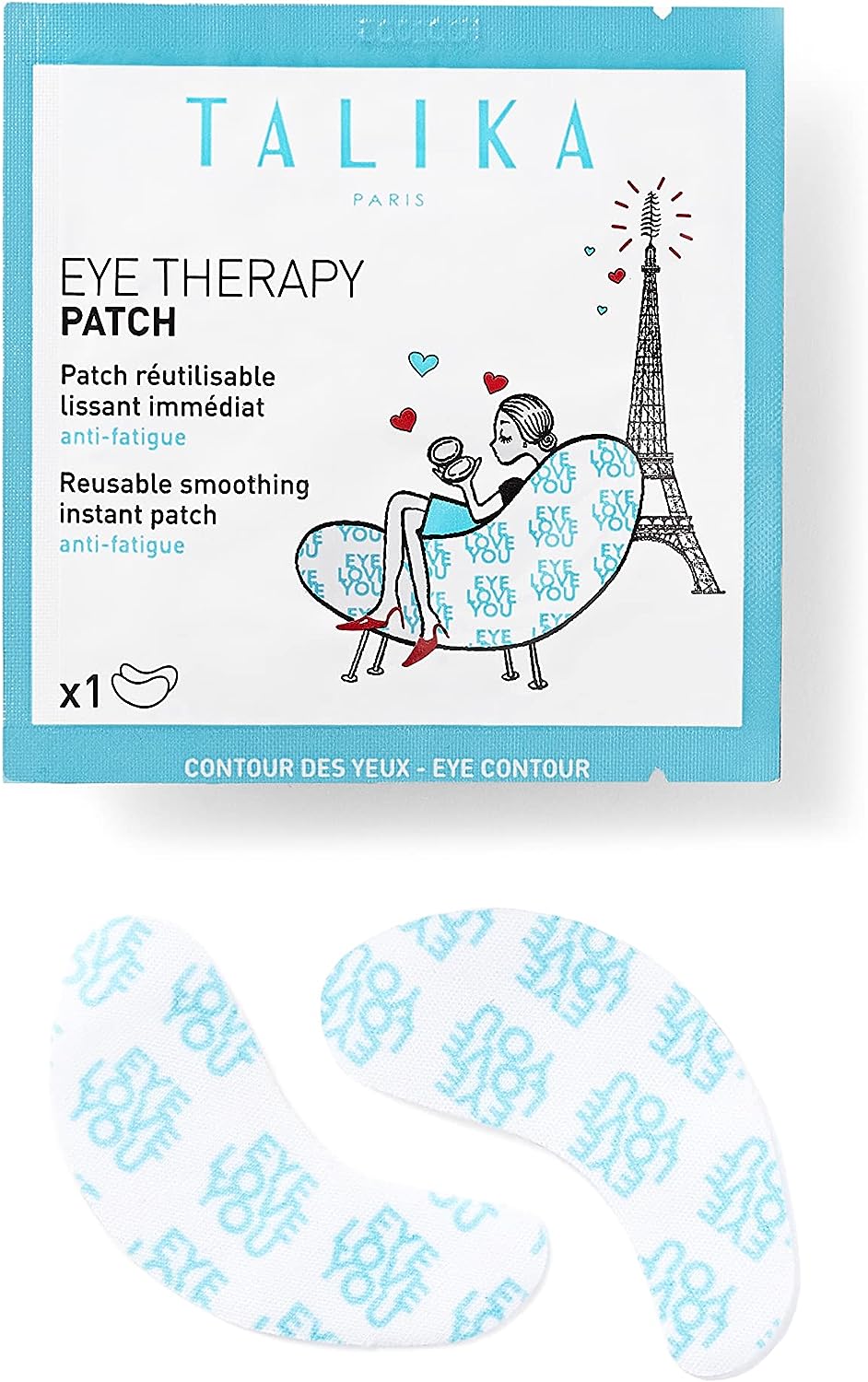 This eye patch is intended to treat under eyes dark circles

Hydrating, protecting & brightening

Use as needed for 15 minutes
This eye patch is best for dehydrated under the eyes. It actually does de-puff a noticeable amount and doesn't leave any residue on the skin. You can use it in the morning before applying your make-up or before going to bed. You can use it 3 times which makes its price quite reasonable compared to other eye patches. I think it is worth every penny. You can also buy a set of them to have for night application.
3. Under Eye Masks, Collagen 24K Gold Under Eye Patches for Puffy Eyes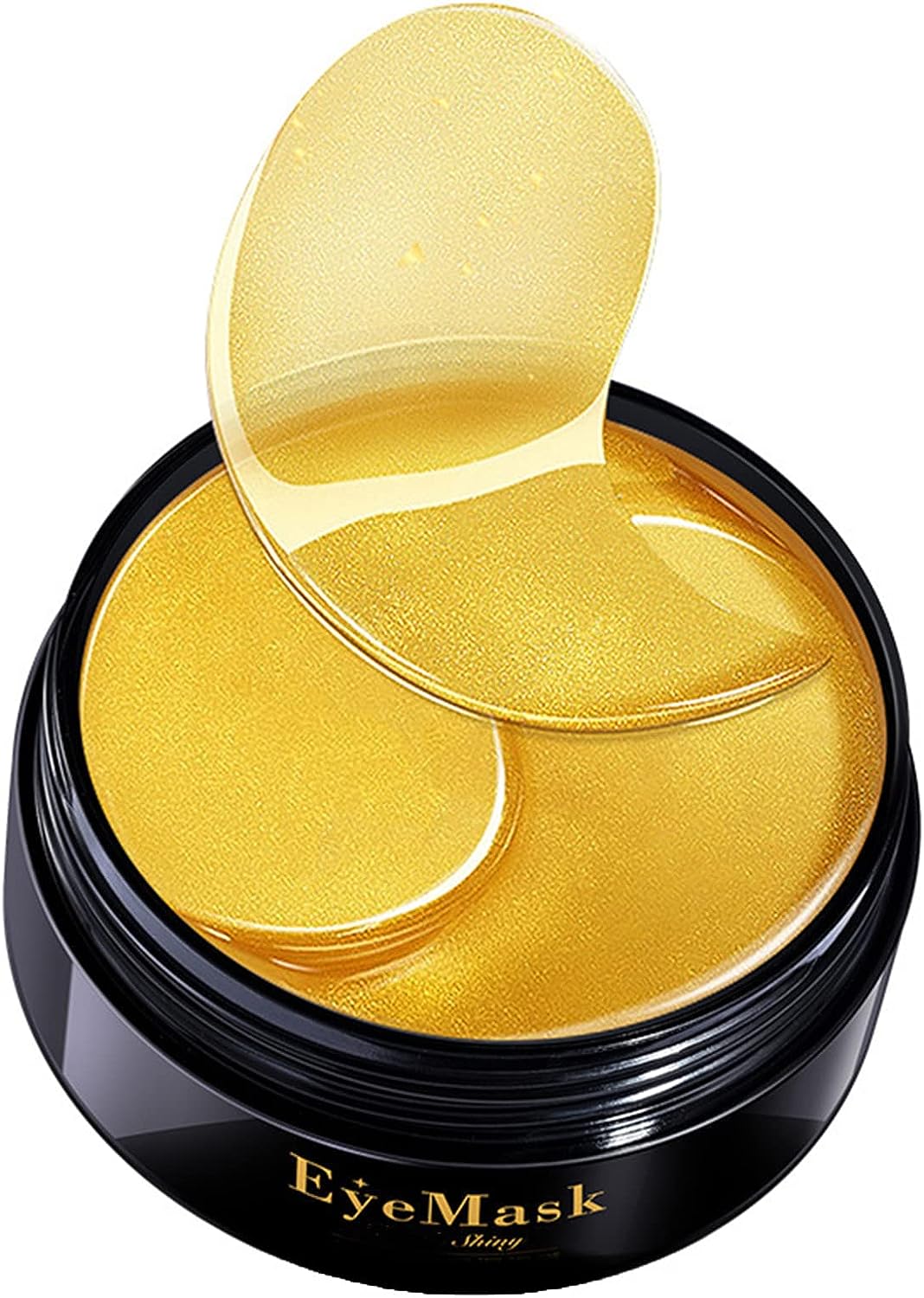 Fade dark circles, brighten skin, tighten skin & reduce fine wrinkles

Contains Hyaluronic acid & vitamin e

Provides deep skin repair

Helps Depuff Area Under Eye

30 PCS
Under Eye Masks, Collagen 24K Gold is very cool and easy to use under eye masks. It reduces the under eye fine lines and makes the eye feel good. It is very helpful for people who spend a lot of hours watching TV or PC. I would definitely use it again.
4. Under Eye Mask – Reduce Dark Circles, Puffy Eyes, Undereye Bags, Wrinkles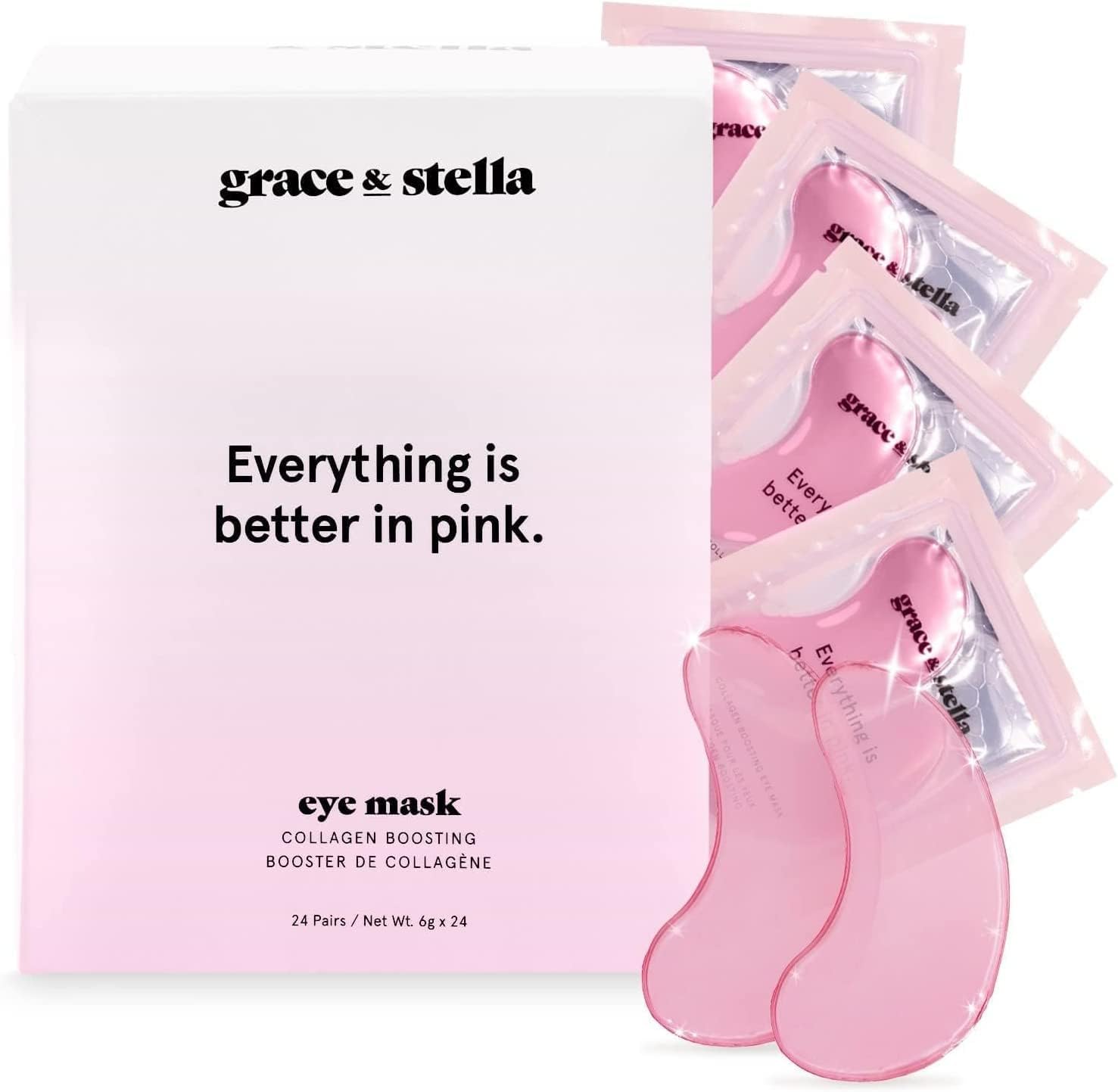 It hydrates and moisturises your skin

Free of perfume and alcohol

Can be used at night and morning

Contains Hyaluronic acid & glycerin
These under-eye patches make your skin firm and hydrate the area under the eyes. It is suitable for all skin types including oily, combination and dry skin. Say goodbye to puffy eyes!
Are Eye Patches Actually Effective?
Yes. Eye masks are very effective on bags and dark circles. If you feel tired, you can just apply the eye patch for 10 minutes and it will make you feel refreshed again.
Other Eye Care Guides:
Conclusion
24K Gold Under Eye and Forehead Patches are the best overall under-eye patches for dark circles. Use an eye patch for 10 to 15 minutes and enjoy your under-eye skin soothed and hydrated. Hyaluronic acid, aloe vera & chamomile are very useful in improving dark circles and puffiness appearance. When picking eye patches, choose the ones that stick and shows the real difference.
Hello! This is Esraa Sheta, Beauty Editor and Pharmacist. I have been creating product reviews for over 7 years now. All the product reviews for BeautySkinReviews are unbiased. I carefully select the products and rigorously test them to ensure that the reviews are truthful and beneficial to customers. I'm confident that you will discover a wealth of valuable tips and tricks to elevate your skincare routine.